Fans Think Jennifer Aniston Is Dating John Mayer Again Based Off A Surprising Theory Involving A Dog Collar
Are Jennifer Aniston and John Mayer pulling a Bennifer and making a comeback in 2021? That's what some fans seem to think after a compelling new fan theory about a dog collar began circulating online. So, are these two rekindling an old flame? Here's what we know so far.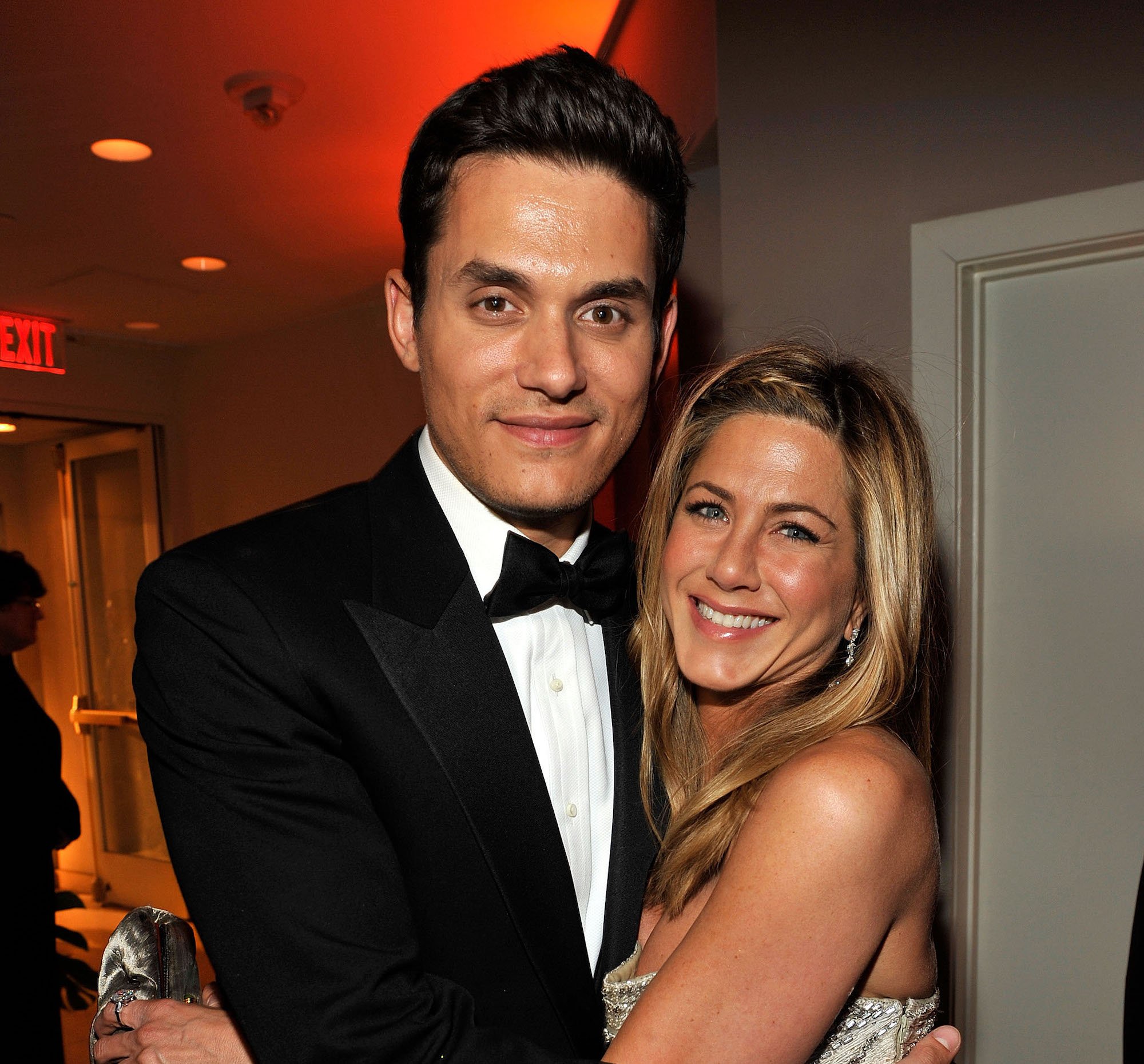 Jennifer Aniston and John Mayer briefly dated in 2008
Three years after separating from her first husband, Brad Pitt, in 2005, Aniston began dating Mayer. The two struck up a romance in February 2008 after meeting at an Oscars party that same year, according to E! News.
With the Friends star being a paparazzi favorite and Mayer, a playboy musician, their relationship quickly made headlines and became tabloid gold.
The two were often spotted together in the public eye enjoying each other's company. Not only did Aniston join Mayer while he toured in England, but she also helped him celebrate his 31st birthday. The pair even took a mini-vacation to Hawaii, where paparazzi caught them getting cozy while soaking up some sun.
Unfortunately, Aniston and Mayer's relationship was brief as they ended up going their separate ways after six months of dating.
However, they eventually reconnected and even attended the 2009 Oscars together as well as the Vanity Fair party following the ceremony. But a month later, Aniston and Mayer called it quits again.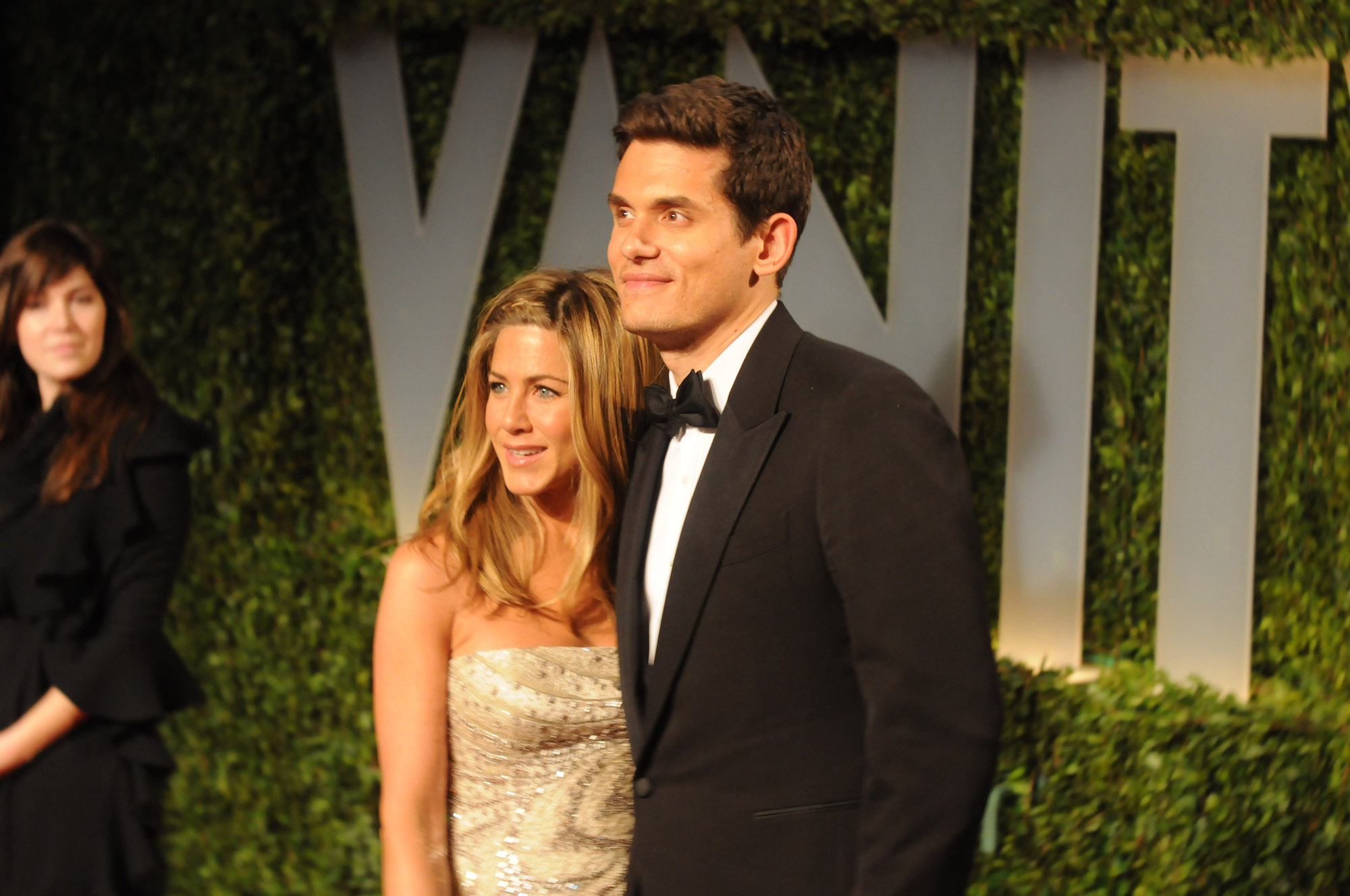 In 2010, Mayer confessed to taking the breakup pretty hard, telling Rolling Stone, "I've never really gotten over it. It was one of the worst times of my life."
Are Jennifer Aniston and John Mayer getting back together?
Since their split, there have been plenty of reconciliation rumors surrounding Aniston and Mayer over the years.
But a recent theory has fans convinced that the former flames have really reunited this time around, and it's one that involves dog collars and social media.
Earlier this year, Mayer posted a video of himself with his dog on TikTok. While the video didn't seem like a big deal to some, it was to Jen and John shippers who, according to Elite Daily, quickly pointed out that the singer's pup looked strikingly similar to Aniston's dog, Lord Chesterfield.
Even the dogs' collars looked the same, which led fans to speculate that Aniston and Mayer either share the same pup or bought the neckbands together.
Jennifer Aniston seemingly sets the record straight on John Mayer dating rumors
Seeing as this is the year of Bennifer 2.0, anything is possible when it comes to celebrity reunions.
While the thought of Aniston and Mayer getting back together sits well with fans, it doesn't appear that anything is going on between the two at the moment.
In a recent interview with InStyle, the "Horrible Bosses" actor talked about the "frenzy" surrounding the dog collars, and seemingly cleared up John Mayer dating speculations in the process.
"It's funny you should say that, because the collars are so cool," she said. "My trainer's friend makes them — the brand is called RN Design. I've received a lot of questions about the dog collars."
So it might just be a coincidence that Aniston and Mayer's dogs have the same collars. Or maybe they bought the collars together while working toward giving their romance another try?
Whatever the case is, this just goes to show how invested fans really are in their favorite celebrity couples — old and new.