Some Fans Think Taylor Swift Will Release the 'Red' Re-Records Next Because of a New Tweet
After Taylor Swift dropped two albums as a complete surprise in 2020, her fans are busy speculating when she will release her next re-recorded album. Swift began re-recording her first six albums as a way to reclaim her music masters, and she released a re-recorded version of her 2008 album Fearless called Fearless (Taylor's Version) on April 9.
Originally, Swifties assumed the singer-songwriter's next release would be a re-recorded version of her 2014 album, 1989. However, a recent tweet by Swift has some fans convinced that Swift will drop a re-recording of her fan-favorite album Red.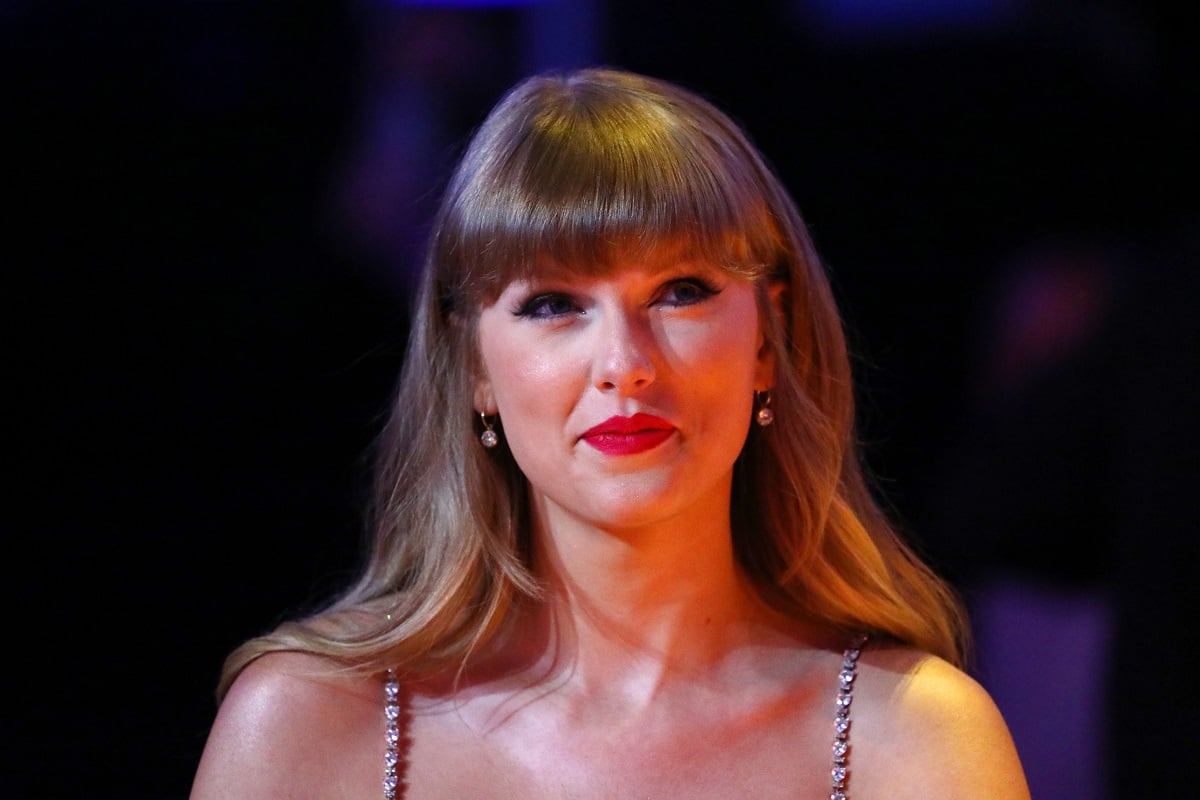 Taylor Swift is re-recording her albums
Swift released her first six albums when she was an artist signed with Big Machine Records. At the end of her contract with the label, the singer signed with Universal Music Group. Her new contract with Universal Music Group guarantees her the right to her music masters.
After Scott Borchetta sold Big Machine Label Group to Scooter Braun in June 2019, Swift announced her plans to re-record her old albums. In November 2020, Braun sold Swift's masters to Shamrock Holdings, an investment fund, for over $300 million.
When the sale was publicized, Swift once again reaffirmed her plans to re-record her old albums.
"I have recently begun re-recording my older music and it has already proven to be both exciting and creatively fulfilling," Swift wrote in a letter to fans on Twitter. "I have plenty of surprises in store. I want to thank you guys for supporting me through this ongoing saga, and I can't wait for you to hear what I've been dreaming up."
RELATED: Taylor Swift Fans Predict the Order of Her Upcoming Re-Recorded Album Releases Using 1 Tiny Clue
The singer tweeted about her album 'evermore'
Swift released her album evermore on Dec. 11, 2020. The album is considered a companion album to folklore, which Swift dropped in July 2020. Both albums were surprise releases.
On June 6, Billboard announced that evermore reached No. 1 on the Billboard 200 chart for the fourth time. According to Billboard, "Swift's cumulative total weeks atop the Billboard 200, across all of her No. 1 albums, climbs to 53 weeks. She breaks out of a tie with Garth Brooks (52 weeks at No. 1) as the artist with the third-most weeks at No. 1. The Beatles have the most weeks at No. 1, with 132, while Elvis Presley is in second place with 67."
After Billboard announced the new rankings for the Billboard 200, Swift took to Twitter to thank fans for supporting the album.
"This one hit me hard. I'm so in my feelings (more so than usual!) over what you all did here for evermore. Blown away by how much you care, and how long we've been caring about each other. Love you, so very much," Swift tweeted.
In the tweet, Swift also included four read heart emojis.
RELATED: Taylor Swift Surprise Drops 'Mr. Perfectly Fine (Taylor's Version) (From The Vault)'
Some fans think Taylor Swift included a hint about her album 'Red' in the tweet
Red is Swift's fourth studio album, and she released the album in 2012. While it is not her most acclaimed album, Red is a fan-favorite, particularly because of the track "All Too Well." When Swift included four red hearts in her newest tweet, some fans deduced that the emojis represent Swift's fourth album, Red.
"Now this looks like a legitimate Easter egg lol. Maybe she's done recording Red," a fan speculated on Reddit.
Another fan wrote on Reddit, "… it's the exact same pattern she used used with Fearless (Taylor's Version): 2 yellow hearts. I think this time we can clown safely."
Before this possible clue, some fans thought the 1989 re-records would be released first, because a re-recorded song from the album, "Wildest Dreams (Taylor's Version)," is featured in a trailer for the animated movie, Spirit Untamed.
"There's no way the 4 red hearts are an accident. RIP 1989," a fan joked on Reddit.
Only time will tell if Swifties' newest theory is proven correct, but knowing Swift, nothing is accidental on social media.