Fans Gush Over Tom Holland as Arvin Russell in Netflix's 'The Devil All the Time'
Peter Parker is a little far from queens. Actor Tom Holland, known for portraying Marvel character Spider-Man, took on a very different role for the Netflix original film, The Devil All the Time. As a result, fans shared their love for his talent, his new accent, and even his hair.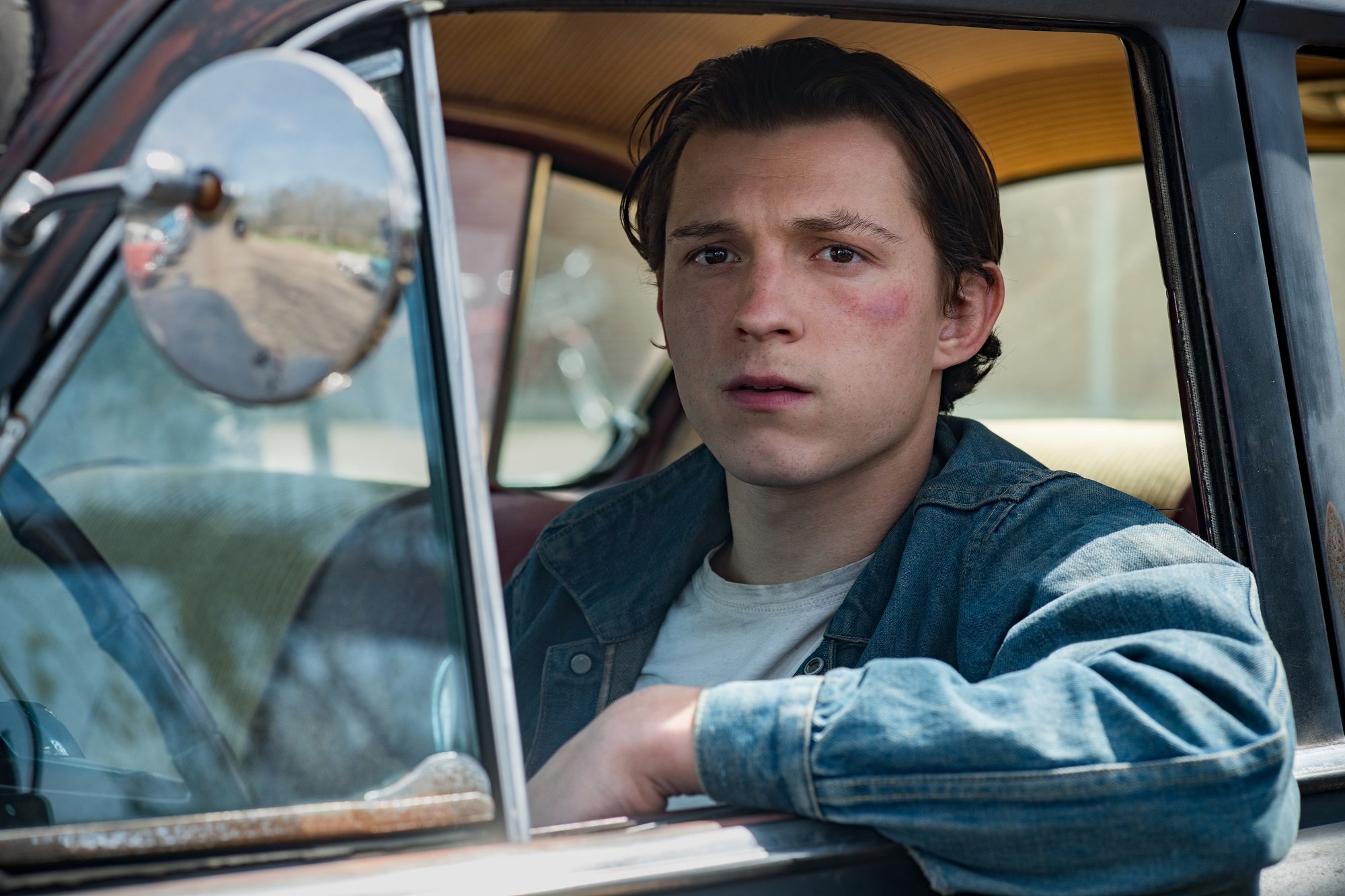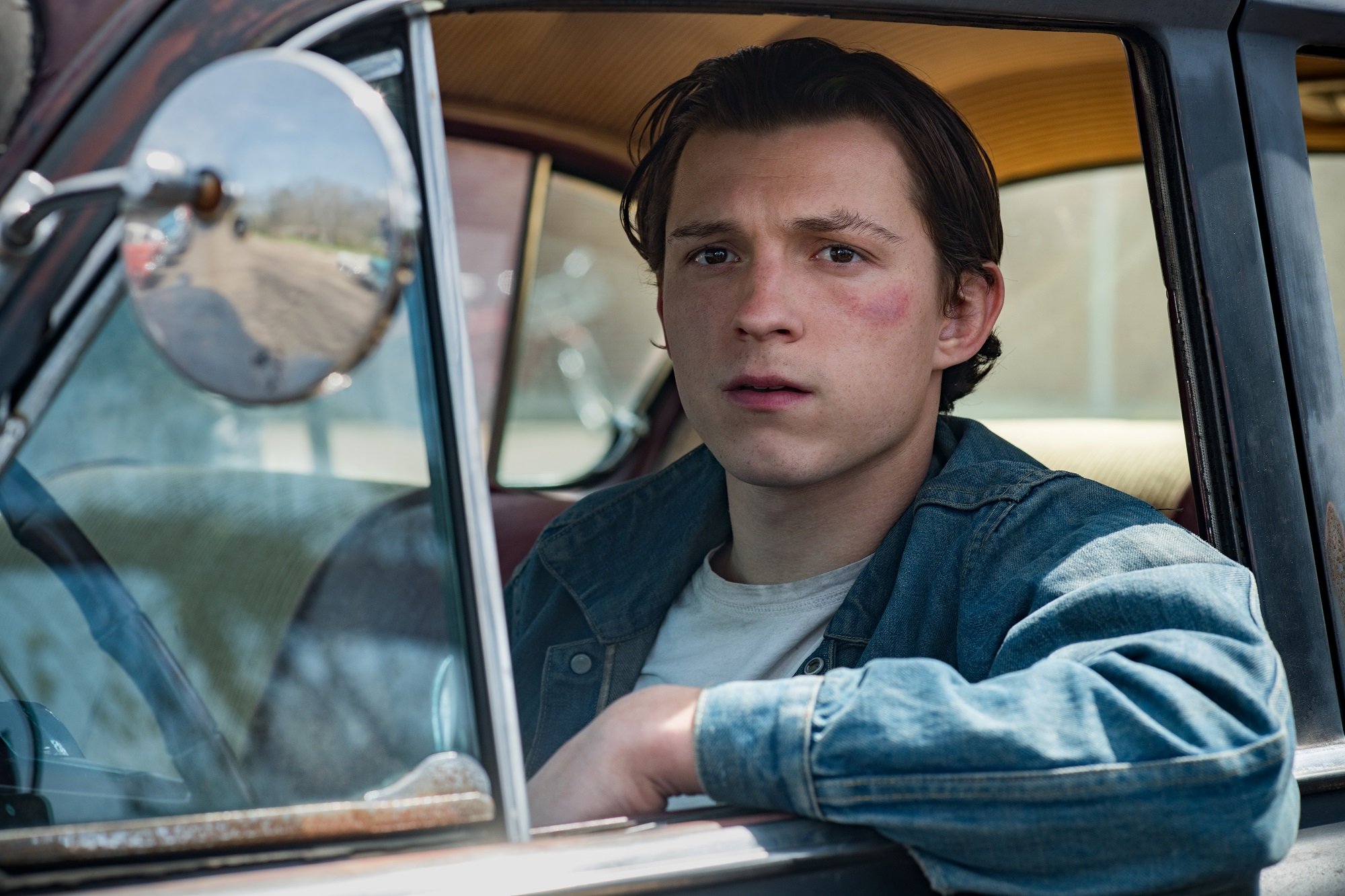 Netflix released their original movie, 'The Devil All the Time'
After months of anticipation, Netflix released its mystery-thriller, The Devil All the Time, on Sept. 16. This production stars a number of iconic and beloved actors, including The Batman's Robert Pattinson, It actor Bill Skarsgård, and Captain America: The First Avenger actor Sebastian Stan.
It also stars the Spider-Man: Homecoming and Spider-Man: Far From Home actor, Tom Holland, who is known for portraying Peter Parker in the MCU.
He portrayed one of the main characters in this film, Arvin Russell, who is determined to protect his loved ones at all costs. That proves to be a bit of a challenge in a town full of crooks, especially with a war-obsessed father that the character looks up to.
RELATED: What Has Tom Holland Been in Besides 'Spider-Man: Homecoming' and 'Spider-Man: Far From Home'?
Fans shared their love for Tom Holland in the Netflix original movie
Once the movie dropped on Netflix, fans took to social media, sharing their thoughts on the production. "Tom Holland" became a top trending topic on Twitter, with fans talking about everything from his acting to his accent to his new hairstyle.
"Tom Holland's performance in this film is phenomenal. This is something we've never seen him do before and he is fantastic. Every time his character Arvin comes onto the screen, you are completely drawn to him. The rest of the cast are brilliant as well, there is no downfall, but personally, I think Tom Holland carried this film," one fan on Rotten Tomatoes wrote of the film.
"This movie is phenomenal. It has set the bar high for crime movies. Tom Holland was able to express a wide range of emotions and very well, too. I think he deserves an Oscar for his incredible performance," another review said.
Tom Holland shared his thoughts on the movie
This is, in fact, quite a huge leap from Tom Holland's recent projects, (Spies in Disguise, where he starred alongside Will Smith and Disney and Pixar's Onward.) As a result, he took to Instagram, sharing a few photos of him while on set.
"Working with this guy was an absolute pleasure," Tom Holland wrote as the caption, sharing pictures with the director. "The Devil All The Time was a huge step for me to take and I can't imagine anyone better to do it with."
The Devil All The Time is now available for streaming on Netflix. To learn more about Tom Holland's latest projects, including those with Marvel, visit his social media accounts.
RELATED: Will Tom Holland Ever Play Spider-Man Again? Here's What We Know About the Character Leaving the MCU