Fans Want to Help Kanye West After He Claims 'Get Out' Is About Him and Says Kris Jenner Is Not Allowed Near His Kids
Ever since Kanye West announced his run for presidency, he has become increasingly vocal about a number of things. His latest Twitter rant has made fans concerned.
At the beginning of Kanye West's presidential campaign, people were largely wondering if he was serious. Now, people are questioning if the rapper is OK at all. After a series of seemingly manic tweets, people are becoming more concerned about the rapper and wondering what his wife Kim Kardashian West is doing to help him.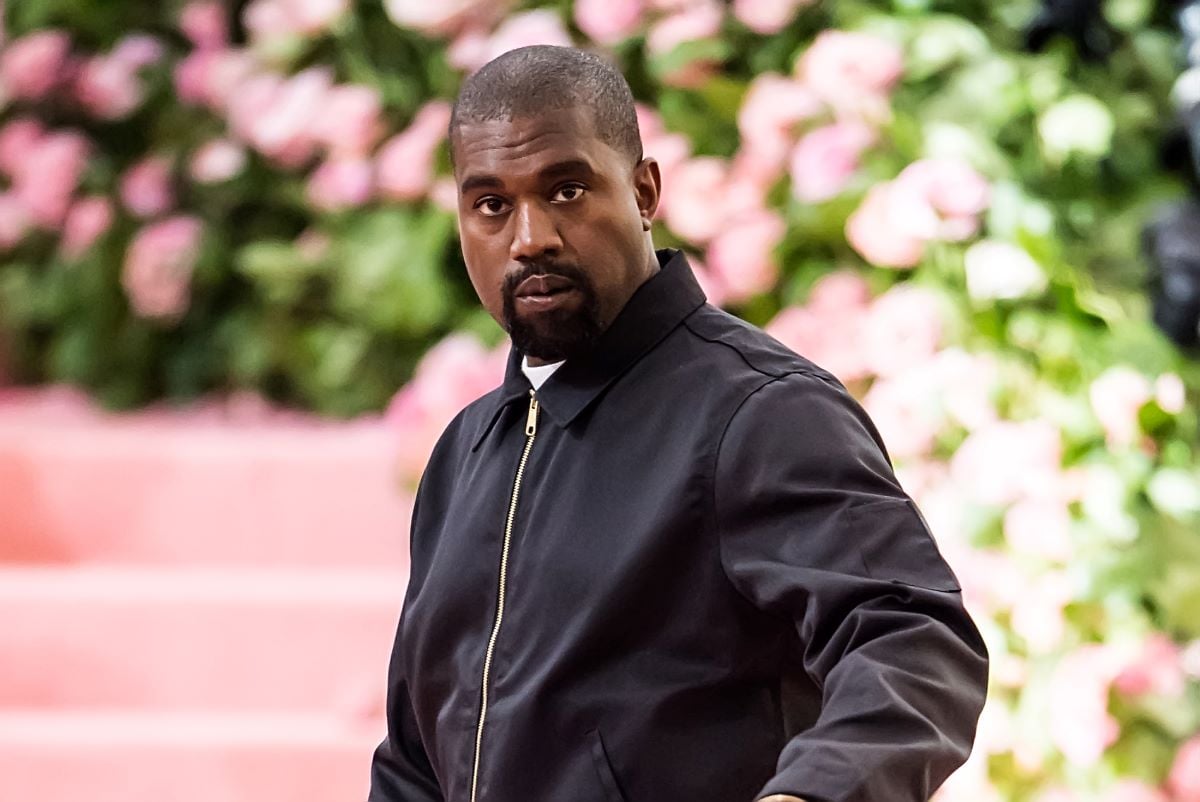 Kanye West's presidential campaign
West announced on the Fourth of July that he would be running for president.
"We must now realize the promise of America by trusting God, unifying our vision, and building our future. I am running for president of the United States! #2020VISION," he tweeted.
Though West missed the deadline to be on the ballot in a number of states, he still decided to move forward with his campaign, deeming himself "special" enough to win.
"I'm not saying Trump's in my way, he may be a part of my way," he told Forbes. "And Joe Biden? Like come on man, please. You know? Obama's special. Trump's special. We say Kanye West is special. America needs special people that lead. Bill Clinton? Special. Joe Biden's not special."
Kanye's Twitter tirade
After a campaign rally where West discussed almost aborting his oldest child, North West, he went on a Twitter rant that seemed both disjointed and at times incoherent.
"Kim tried to bring a doctor to lock me up with a doctor," he wrote in a now-deleted tweet. "If I get locked up like Mandela… Ya'll will know why."
He also claimed that Kris Jenner was ignoring him and posted screenshots of an alleged text he sent to his mother-in-law.
"This Ye," the text read. "You ready to talk now or are [you] still avoiding my calls?"
He then blasted her on Twitter.
"Kriss don't play with me. You and that Calmye are not allowed around my children. Ya'll tried to lock me up," he wrote.
He continued to go in on his wife's family, saying that the horror movie Get Out in which a white family lures a black man into their home via their daughter to harm him, was about him.
"Kim was trying to fly to Wyoming with a doctor to lock me up like on the movie 'Get Out' because I cried about saving my daughter's life yesterday," he wrote.
He also mentioned his wife's playboy career.
"I put my life on my God that North's mom would never photograph her doing playboy and that's on God. I'm at the ranch … come and get me," he said.
Fans are concerned
Fans have become so worried about West that #Prayforye has started trending.
"Mental health is not a joke," one person tweeted. "People who suffer from it cannot help themselves when they have an episode. They need love & support and a professional doctor. Don't laugh, have compassion, and try to understand…empathize. #prayforye
"There is nothing worse than people using Kanye's situation as a form of comedy tonight," another person wrote. "Please don't. Instead of laughing at this man, please send a prayer or good energy that he gets better for the sake of his children. Thank you."
"I was listening to Ye while this all went down and I was almost brought to tears," another fan said. "It's so sad to see this. Don't make fun and joke about what he's saying. Don't let this be like many other situations on the internet. Show him love instead of clowning on him. All Love."