Jackie Robinson's Daughter Compared Chadwick Boseman to Her Dad
Fans are still mourning the passing of Chadwick Boseman and many have taken the time to learn about the charitable things he did when he was alive. Interestingly, Boseman helped raise money for charity in a way that tied into his role as Jackie Robinson. Afterward, Robinson's daughter discussed the parallels she saw between Boseman and her father.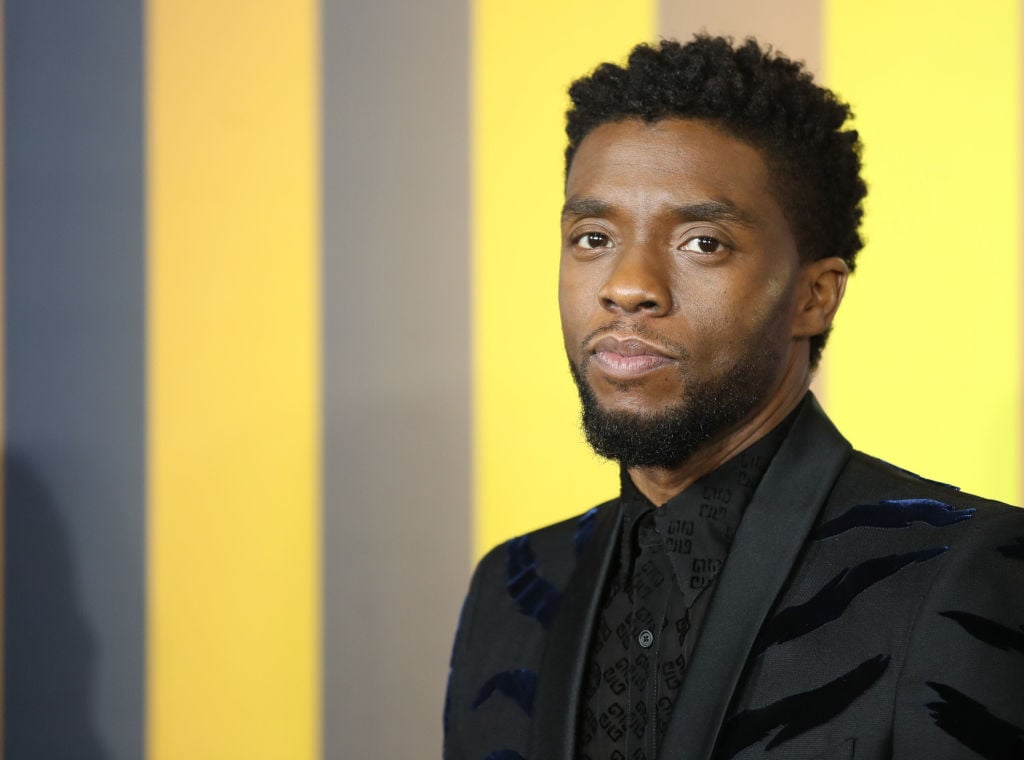 When Chadwick Boseman raised money in honor of Jackie Robinson
Beyond his role as the title character in Black Panther, Boseman is likely most known for playing Robinson. He portrayed the legendary baseball player in the critically-acclaimed biopic 42. The name of the movie was a reference to the fact that 42 was Robinson's uniform number. 42 wasn't as big a hit as Black Panther but it certainly showed off Boseman's acting chops. 
Earlier this year, Boseman referenced his role on Instagram in light of the current pandemic. He posted a video where he discussed Operation 42. According to Insider, 42 producer Thomas Tull began Operation 42 with a donation of $4.2 million of medical equipment to communities most affected by the coronavirus (COVID-19) pandemic. 
Boseman wanted to use the project to commemorate Robinson, his personal hero. Boseman's charity work was certainly a great way to honor an activist like Robinson. Interestingly, Robinson's daughter, Sharon, thinks there are similarities between her father and Boseman and praised Boseman's work in 42.
What Jackie Robinson's daughter thought of Chadwick Boseman
"Both Chad and my father were … I don't think they would describe themselves as heroes," Sharon told The Hollywood Reporter. "They'd see themselves as doing their job and doing it the best they can and carrying a weight on their shoulders. There's so much responsibility when you are a pioneer or when you are playing the role of a pioneer and a hero. It was important to Chad that he get all aspects of this story correct: the strength of my father's character, how difficult it was to suppress your voice — especially someone who was so outspoken; and that you're doing it for the larger good; and the anger you feel, and yet you can't express that anger on the field when you're being attacked and you have to find ways to release it and still hold up your pride. Chad understood all of that."
Sharon noted how her father played himself in the mostly-forgotten drama The Jackie Robinson Story. She said she prefers 42 to The Jackie Robinson Story. In the same vein, she praised how 42 helped people understand Robinson's era.
Boseman passed away on Jackie Robinson Day in 2020. Because of that and his role in 42, Robinson and Boseman will likely be associated with each other for years to come. It's a major compliment that Robinson's daughter made the comparison.