'Fantastic Beasts' Is Suffering a Slow Death Due to 3 Controversies and 1 Reality
With two movies and a third on its way, the Fantastic Beasts franchise is believed to be one of the best things Warner Bros. has ever done. From casting Eddie Redmayne, an award-winning actor, to the intricate Wizarding World that J.K. Rowling created, the franchise seemed to be a sure thing.
But as it turns out, Fantastic Beasts is struggling due to several controversies, leading to a decline in its popularity. For example, the casting of Johnny Depp in the role of Gellert Grindelwald was met with criticism due to the actor's personal issues. 
As the third movie, The Secrets of Dumbledore, premiered in April 2022, the franchise faced even more uncertainty. Time, for example, published a headline, "Just cancel Fantastic Beasts Franchise already."
3 'Fantastic Beasts' controversies plague the franchise
1. The casting of Johnny Depp
Despite being a good actor, Johnny Depp is no stranger to personal controversies. His ex-wife, Amber Heard, accused him of domestic violence, an allegation he's denied. Depp even filed a defamation lawsuit against Heard and won.
Generally speaking, the actor's personal life has been a tabloid fodder for years now, leading to negative publicity. Some newspapers even used the term "wife-beater" to describe Johnny Depp, which didn't help his case. 
While the Fantastic Beasts team opted to stand by Depp, many fans were not happy with the decision to keep him on board. The hashtag "#NotMyGrindelwald" even started trending on social media in an attempt to get Warner Bros. to recast the role. Mads Mikkelsen eventually replaced Depp for The Secrets of Dumbledore.
2. J.K. Rowling's views on transgender people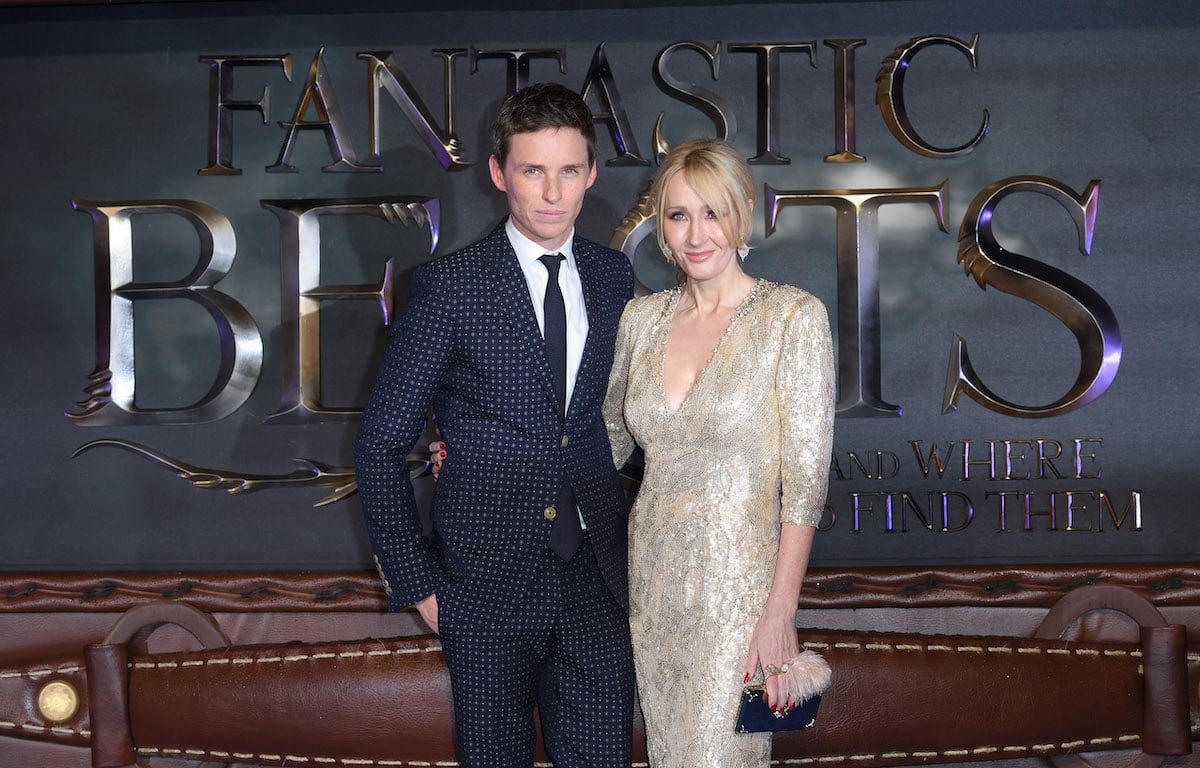 J.K. Rowling, the author of the Harry Potter series, has been an outspoken critic of transgender people. The 56-year-old has made several comments that have been deemed transphobic. In December 2019, she wrote an essay in which she said "sex is real" and "there are only two sexes." Rowling further added that " biological sex is real."
This essay sparked a lot of backlash from the LGBTQ community. Many people called for a boycott of the Fantastic Beasts franchise. As a result of the controversy, Rowling's agent and publisher issued statements distancing themselves from her views. This took a toll on Fantastic Beast's popularity as it embroiled the franchise in political controversy.
3. Ezra Miller's arrest
Another controversy has rocked the Fantastic Beasts franchise over the past few years, as Variety reports. Ezra Miller, who plays Credence Barebone, was arrested in April 2019 for assaulting a woman in Iceland. The incident occurred after Miller allegedly choked a woman and threw her to the ground. 
A video of the incident surfaced online, which led to widespread condemnation of the actor. As a result of the controversy, Warner Bros. issued a statement saying they are "reviewing the situation." The charges against Miller were later dropped, but the damage had been done. This arrest and the subsequent video have led to many people calling for Miller to be fired from the franchise.
Since that incident, Miller has been arrested twice in Hawaii. The first involved disorderly conduct and harassment at a karaoke bar on March 28, 2022. The second arrest happened on April 2, 2022, when Miller threw a chair, hitting a woman and cutting open her forehead at a private gathering. He was charged with second-degree assault.
'Fantastic Beasts' faces a harsh reality: The fan base is declining
Compounding Fantastic Beast's problem: It has lost its core fan base. The Harry Potter series was incredibly popular with adults and children alike. However, the Fantastic Beasts franchise has failed to capture the imagination of the Potter fans. 
According to Hollywood Reporter, the Fantastic Beasts movies have struggled at the box office. The first movie in the series, Fantastic Beasts and Where to Find Them, grossed $814 million worldwide. However, its sequel The Crimes of Grindelwald grossed $653 million, a decline of 20%. The Secrets of Dumbledore premiered in April, earning $43 million in its domestic box office debut — far less than the first two movies, according to Variety.
It's no secret that Fantastic Beasts is suffering, be it commercially or critically. Only time will tell if the franchise will make a comeback or if they will fade into obscurity.