Who Is 'Fantasy Island' Star Roselyn Sanchez?
Roselyn Sanchez has big shoes to fill as she steps into the lead role in the Fox reboot of the classic TV series 'Fantasy Island.' This is a big role for Sanchez, who is no stranger to film and TV. Take a look at Sanchez's previous work, and what she has to say about 'Fantasy Island.'
Fantasy Island has become the latest TV show reboot. The Fox series is a reboot of the classic ABC drama, which ran from 1977 to 1984. The original Fantasy Island had Ricardo Montalbán in the lead role of Mr. Roarke, who ran a resort where guests can see their fantasies play out. Now, four decades later, the show's getting a reboot and has undergone a few changes. In the new Fantasy Island, actor Roselyn Sanchez is playing the resort owner. So let's take a glimpse at the woman starring in Fox's new summer hit.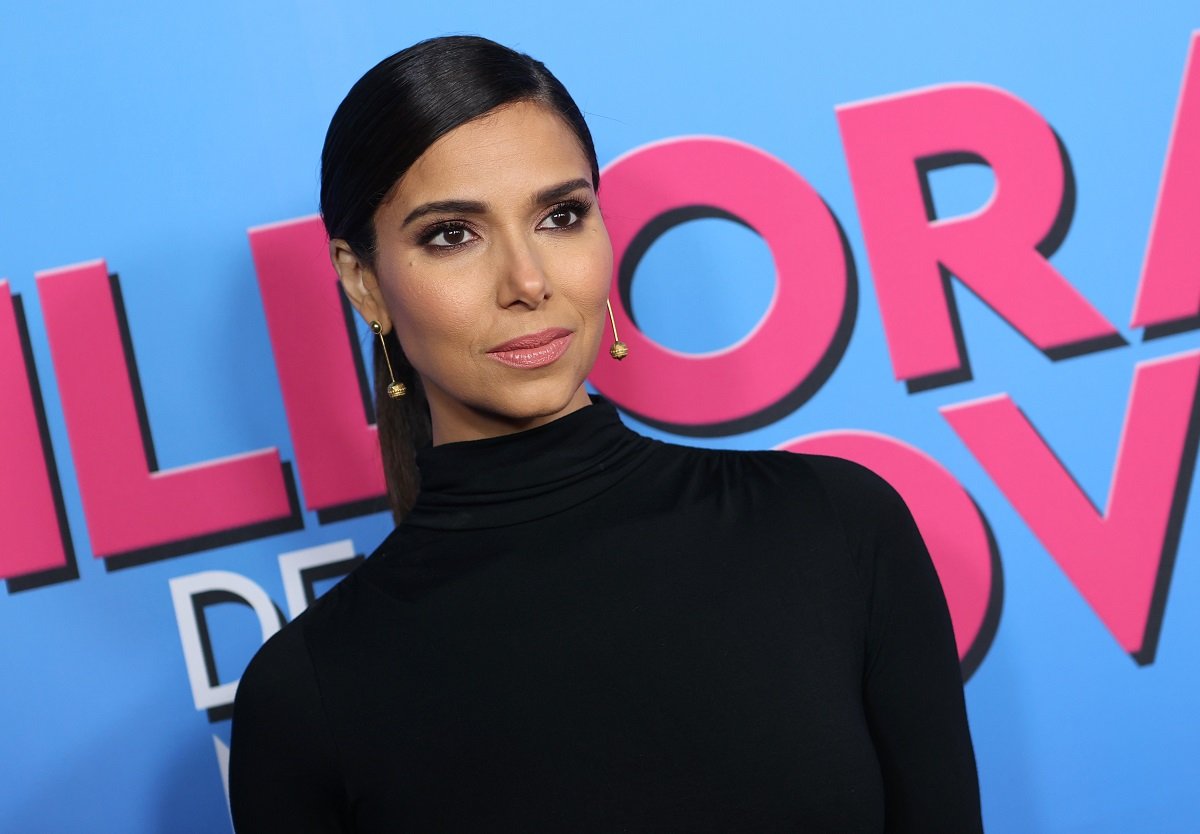 Roselyn Sanchez's work and home life
Like many actors, Sanchez got her start on a soap opera. In 1996, she joined the CBS show As the World Turns; however, her time would barely last a year. Sanchez's career would take off in the early 2000s thanks to roles in films such as Rush Hour 2, Boat Trip, and Chasing Papi.
In 2005, she landed her big break when cast as Elena Delgado on Without a Trace. During its fourth season, Sanchez joined the CBS series and remained on the show until its cancellation in 2009. Four years later, Sanchez would be cast alongside Scrubs star Judy Reyes in Devious Maids' Lifetime series. After three successful seasons, Devious Maids would be canceled in 2016.
Aside from acting, Sanchez is also a wife and mother. She and her husband, actor Eric Winter have been married since 2008 and have two children. The couple has collaborated on a children's book and hosts a podcast called He Said, Ella Dijo.
Roselyn Sanchez's 'Fantasy Island' character
The development for a Fantasy Island reboot has been in the making since 2020. When it came to casting the lead role, producers found their star in Sanchez. The actor plays Elena Roarke, the niece of Mr. Roarke, who has now inherited the resort. Elena is decked out in a white suit as she welcomes guests to the island like her uncle.
In an interview with the New York Post, Sanchez describes her character as "a complicated human being" to whom she hopes to bring compassion. Although it was an honor to be part of the Fantasy Island reboot, Sanchez admits challenges. "It's a big responsibility; I'm playing an iconic character played by a man originally," the actor explained.
Reviews for 'Fantasy Island'
Fantasy Island premiered on August 10th in the 9 pm timeslot. According to The Wrap, the show's debut was watched by over two million viewers. Despite the low ratings, Fantasy Island has received mostly positive feedback from fans and critics.
In their review of the series, The Hollywood Reporter said of Sanchez's role, "Sanchez doesn't quite have Ricardo Montalbán's mysterious swagger, but she has enough impeccably styled confidence to carry her part of the show." Although many critics agree the show needs a few minor adjustments, the show can improve. With Sanchez at the helm, it already has a great cast, co-stars Kiara Barnes and John Gabriel Rodriquez providing supporting characters. With some time and effort, Fantasy Island could be Fox's new hit.