Farrah Abraham's Followers Hate the Video of Sophia Abraham That Was Posted for Derek Underwood's Birthday
We've been keeping up with Farrah Abraham since her early days on MTV, and a lot has changed for her over the years. While she got her start on 16 and Pregnant, she became much more well-known on Teen Mom OG. Now, she's stepped away from the reality TV spotlight to pursue her own career goals. But she's still keeping her fans informed with what's going on via her Instagram and her daughter's Instagram that she controls.
Sophia Abraham is now 11, and she appears to be following in her mother's footsteps. Farrah says she's the one who controls Sophia's social media, and Sophia's followers get tons of photos and videos of the mother-daughter duo. On May 8, a video was posted to Sophia's account that shows Sophia reading Farrah's memoir. And the video was dedicated to Underwood, which fans have a major problem with.
Derek Underwood died before Farrah Abraham gave birth to their daughter, Sophia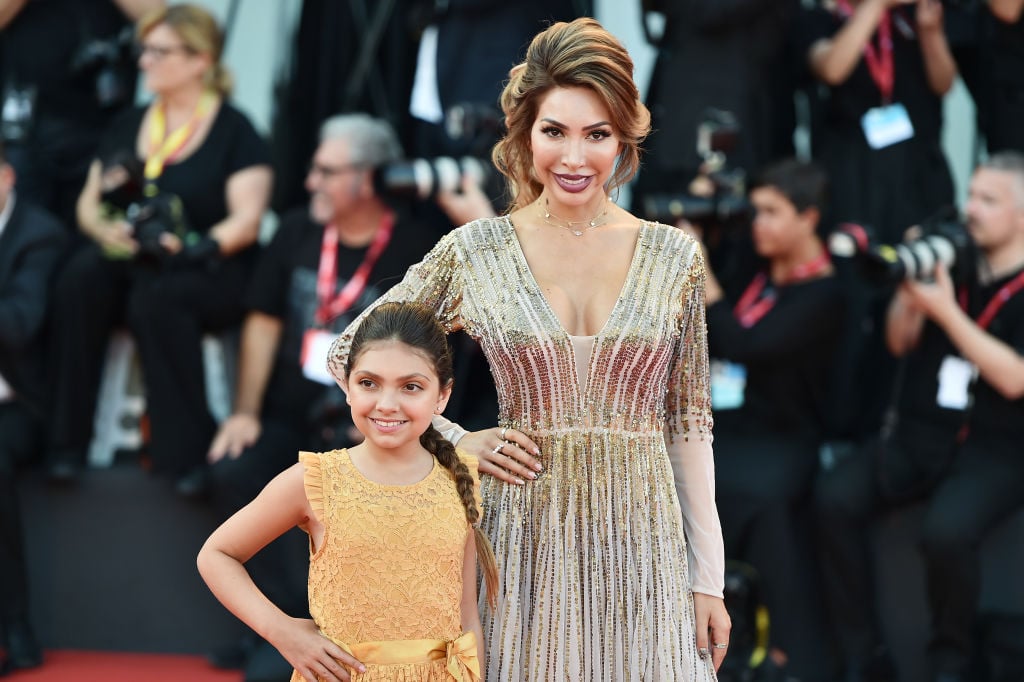 Those who watched 16 and Pregnant are well-aware of Farrah's backstory. She and Underwood dated in high school when Farrah became pregnant, though they broke up shortly after. Then, Underwood died in 2008 due to a car accident. On Dec. 28, Underwood lost control of the vehicle he was driving and hit a utility pole. Out of all three passengers in the car, only one survived.
While Farrah often notes her fond memories of Sophia's father, her relationship with him was always a bit rough. "The last time I saw Derek was when I was five months pregnant," she said on Teen Mom OG. "My dad and Derek pulled knives on each other and called the cops on each other and it was really sad."
Now, Farrah visits Underwood's grave with Sophia from time to time, and she frequently posts about their time at the grave on Instagram for all the world to see.
Farrah posted a video of Sophia in memory of Underwood for his birthday
Underwood would've turned 30 years old on May 8, and Farrah posted a tribute to him on her Instagram. In her tribute post, Farrah added a video of her and Sophia — and Sophia's shown reading Farrah's memoir, My Teenage Dream Ended. "She likes to pick up on all these fun things I wrote about and ask about daddy Derek," Farrah said in the video with her daughter in the background.
Not only did Farrah post her own tribute, but she also added one on Sophia's page. While Farrah's mentioned multiple times that she's the one controlling Sophia's account, she still writes the captions like they're in Sophia's voice.
"Today is my father's 30th birthday, I am so grateful to have the time today to celebrate his birthday in nature," the caption on Sophia's Instagram post states. "I would have been there at his grave today if coronavirus was not a thing, but Thank you to my family for sending me pictures of his grave on this Beautiful day, I love you dad."
Fans are slamming the video
Farrah's been accused of exploiting both Underwood and Sophia in the past. And it looks like fans are equally as unamused with the post for Underwood's birthday posted to Sophia's Instagram. Many thought Farrah was just trying to use the timing and her daughter to push sales for her memoir.
"This disgusts me. This isn't about his birthday. This is about Farrah using her daughter and Derek to promote her book," one fan commented.
"Dereks death was tragic but that fact Farrah uses it to make people feel sorry for her & even uses this account to give herself compliments on her own insta is quite shameful," another wrote.
"Sophia shouldn't even be reading that book. no child should read a raunchy description of their parent's first time," yet another added.
Complains regarding content has never stopped Farrah from posting whatever she wants before, so we're sure we'll see plenty more about Underwood in the future.
Check out Showbiz Cheat Sheet on Facebook!