Farrah Abraham's Instagram Followers Are Applauding Her For Doing This 1 Thing Right for Sophia
Farrah Abraham's Instagram followers aren't typically supportive of her parenting, but they think she's doing one thing right for her daughter, Sophia.
From Jenelle Evans to Amber Portwood, it's hard to keep up with all that's going on in the lives of Teen Mom stars. And we can't forget the show started with 16 and Pregnant followed by Teen Mom OG. Farrah Abraham got her start on MTV over a decade ago when she was first pregnant with her daughter, Sophia. And while she's no longer associated with Teen Mom, fans still love keeping up with her antics on social media.
Farrah is known for getting candid with her followers regarding her plastic surgery, life in the adult film industry, and parenting tactics. Unfortunately, fans love to blast Farrah for the way she treats her 10-year-old daughter. However, it looks like she's making one choice that her followers are ultra-supportive of. Here's what Farrah's doing for Sophia and why her followers are loving it.
Farrah Abraham insists she's a good mother to Sophia Abraham despite backlash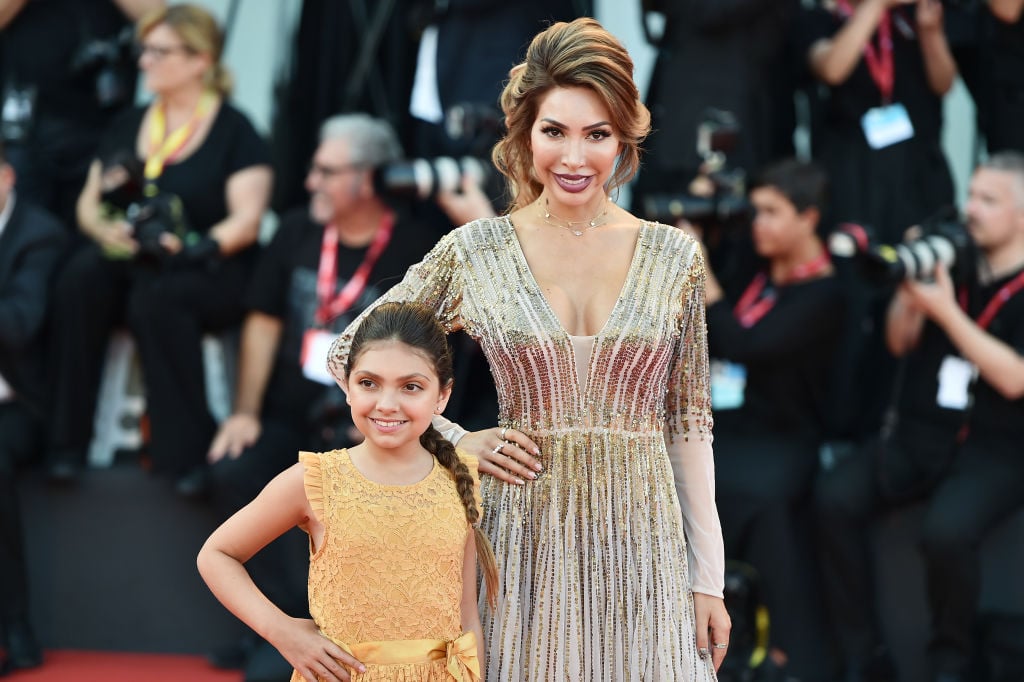 Farrah isn't afraid to post inflammatory material on Instagram. And she also allows Sophia to have her own social media presence, too. While Farrah insists that she's the one who actually controls Sophia's Instagram and Twitter, followers of the mother-daughter duo still think Sophia should be playing with kids her own age instead of making videos for Farrah to post online.
Despite the backlash, Farrah insists she's a good mother and only wants the best for her daughter.
"I think I had, like, an epiphany this year that I actually am a really good mom," Farrah told The Blast once Sophia turned 10. "And I think it's so important for parents to just give themselves a pat on the back. I think when your kids hit 10 and you look back on everything that you've gone through and you're like, 'oh wow, we've made it this far and we're doing great,' it's a big deal."
Farrah insists on keeping the memory of Sophia's father alive
Farrah doesn't talk about Sophia's father too often, but those who watched 16 and Pregnant may recall what happened. Before Sophia was born, Derek Underwood, died in a car accident. Underwood allegedly lost control of his car, causing it to flip and hit a utility pole.
Underwood and Farrah were broken up at the time of the accident, but Farrah only has nice things to say about Underwood to this day. And when Underwood's birthday arises or the holidays come around, she's sure to bring Sophia to Underwood's grave to keep the memories alive.
On Dec. 28, 2019, Farrah posted a video showing her and Sophia at Underwood's grave along with Underwood's family. In the video, Farrah shows that she's at the gravesite despite the rain to celebrate Underwood's life with their daughter.
Fans think this is one of Farrah's few redeeming qualities
Farrah's followers don't usually have kind things to say to her, especially when it comes to how she chooses to parent Sophia. But it seems they are supportive of how she consistently brings Sophia to connect with her father's side of the family while remembering "Daddy Derek."
"Love that you go to the cemetery & remember him… & clearly making sure Sophia remembers her dad as well," one follower commented on the Instagram video.
"You know I really respect how you continue to honor Derek and are teaching Sophia to do the same," another wrote. "Just because your loved one has passed doesn't mean you forget them."
Another video from the event was posted to Sophia's Instagram, too.
"I admire that u keep daddy derek in her life. Most move on and forget, rather replace but u stay focused. From 1 mom to another I applaud u," a follower commented on Sophia's video.
Farrah will always have her critics, of course. And not everyone loved the videos she posted. But we're happy to see Sophia learning about and remember her father.
Check out Showbiz Cheat Sheet on Facebook!