'Fast & Furious 9': Cardi B Was Embarrassed to Say This Sexy Spanish Slang to Vin Diesel
The Fast & Furious franchise is one that has been around for nearly two decades, and thanks to the overwhelming love that fans have for the series, won't be going anywhere anytime soon. Soon, fans will have even more to enjoy, with F9, the ninth installment in the action movie franchise, set to hit theaters in late June. The film was plagued by numerous setbacks due to the COVID-19 (coronavirus) pandemic.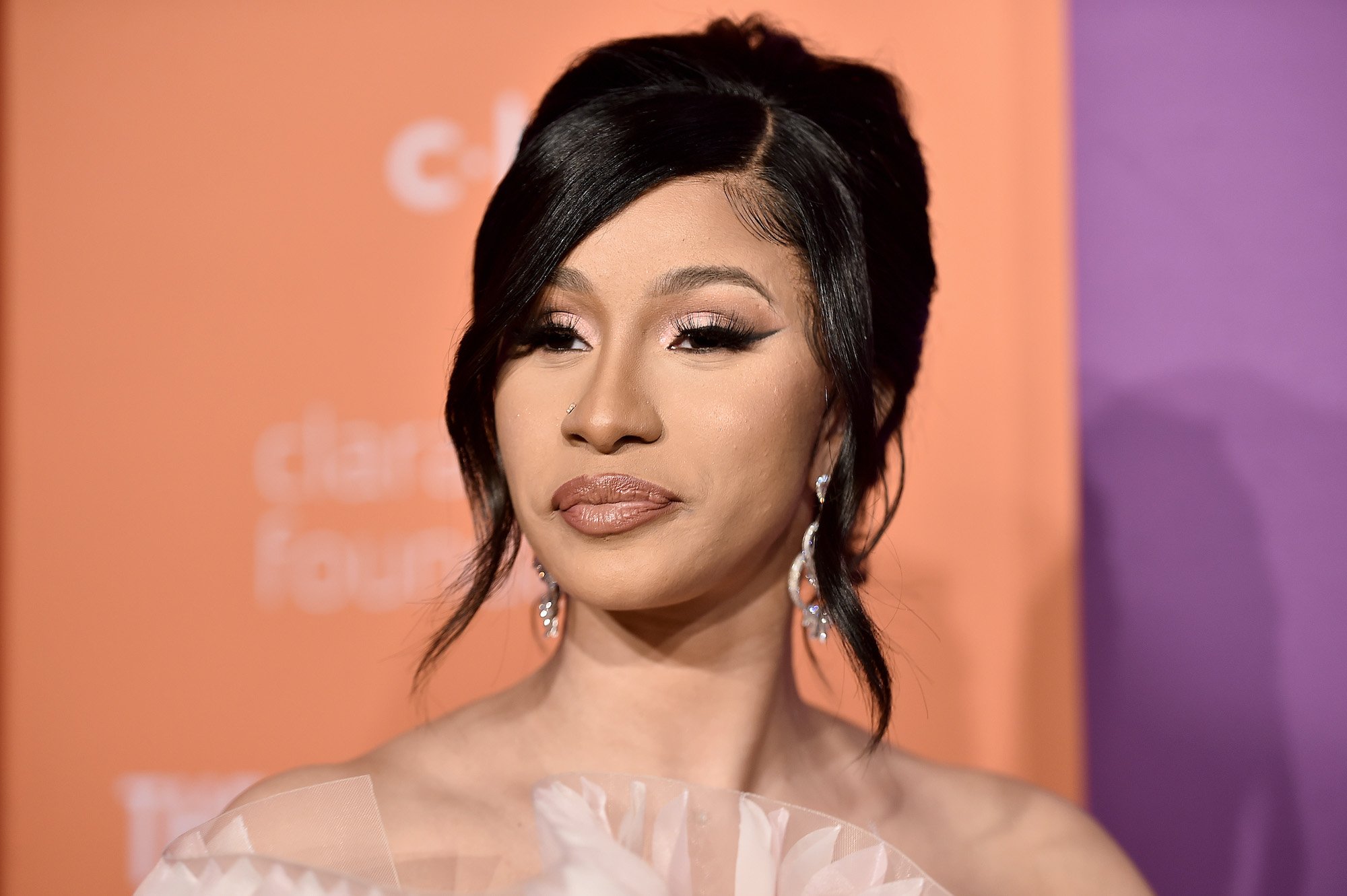 Delays aside, F9 is set to be one of the most popular installments in the series to date — thanks not only to the contributions of franchise favorites like Tyrese Gibson and Michelle Rodriguez, but also because of brand-new characters. One of the new players appearing in F9 is the iconic rapper Cardi B, who has a small, but undoubtedly entertaining role. 
Why was Cardi B embarrassed to flirt with Vin Diesel in 'F9'?
Cardi B will be playing a character named Leysa, and as she revealed in a recent interview "I like the fact that I'm representing such a powerful, strong woman. She's just that b—!"
The rapper, who will be making her second movie appearance ever in F9, did admit to feeling a bit embarrassed by one scene where her character flirts with Vin Diesel's character in Spanish. In the scene, Cardi B tells Diesel, "Dímelo, Papi," which translates to "what's up, baby?"
Cardi B said that she "doesn't usually flirt in Spanish," appearing visibly uncomfortable. Still, she was clearly able to overcome her discomfort and "sell" the scene, with the support of Diesel, whom Cardi B described as a "badass."
How big of a role will Cardi B have in 'F9'?
It was actually Vin Diesel who reached out to Cardi B for her role in F9, inviting her to join the franchise because his young daughter is such a huge fan of the rapper. Cardi B was eager to accept the role, and her work in the movie will undoubtedly help to bring a whole new fan base to see the movie on opening night. While it isn't clear just yet how big of a role Cardi B will have, it has been noted that she will be appearing in the 10th installment of the film franchise as well.
As for Cardi B, she couldn't be more excited about her role, taking to Twitter to write "I can't wait to watch Fast and furious 9. I haven't seen my scenes yet! That's the best part about it thooo watching the movie then you see yourself coming in. I'm sooo proud of myself. GOD IS GOOD! Can I get a ALL THE TIME? !!!!"
'F9' is the latest installment in the 'Fast & Furious' franchise
F9 is the sequel to the 2017 movie The Fate of the Furious. The film was originally confirmed in 2014 but was delayed multiple times, first due to the release of the spinoff film Hobbs & Shaw, and then because of filming delays brought on by the COVID-19 pandemic.
With the entertainment industry picking back up again, the film is finally set for release on June 25, and fans couldn't be more excited to see some of the franchise's biggest characters back in action.
F9 has a star-studded cast, from Vin Diesel and Michelle Rodriguez to Hollywood legends like Helen Mirren, Kurt Russell, Charlize Theron, and Michael Rooker. It also features rapper and actor Cardi B in a role that, while small, is already causing buzz among the fan base.
RELATED: 'F9' Director Justin Lin Says He Returned to Direct More 'Fast and the Furious' For 1 Reason, and It Wasn't the Action Scenes