'Fast & Furious' Creator Sees No End in Sight After 'F10' and 'F11'
'Fast & Furious' creator Gary Scott Thompson believes that Universal Pictures will keep the franchise going after 'F10' and 'F11'. The box office competition is too high to stop the massive franchise.
The Fast & Furious franchise has grown exponentially. 2001's The Fast and the Furious focused on illegal street racing. The story has massively shifted to expand the scope, scale, and action set-pieces. The franchise now has eight sequels and a spinoff, but it isn't over yet. F10 and F11 still have yet to be released. However, Fast & Furious creator Gary Scott Thompson doesn't think the franchise will end there.
'Fast & Furious' supposedly ends after 'F11'
F9 director Justin Lin is set to return for the next two installments. The two next entries are intended to conclude the primary Fast & Furious story. F9 teased the idea of starting to tie up the story. However, the Hobbs & Shaw spinoff and a potential all-female spinoff will likely continue the universe.
F10 and F11 are kept tightly under wraps. No formal release date has been announced. However, they're expected to arrive in theaters in 2023 and 2024. Lin and the cast likely want the franchise to end on a high note in a way that will allow the spinoffs to be successful.
'Fast & Furious' creator Gary Scott Thompson thinks the franchise won't end with 'F10' and 'F11'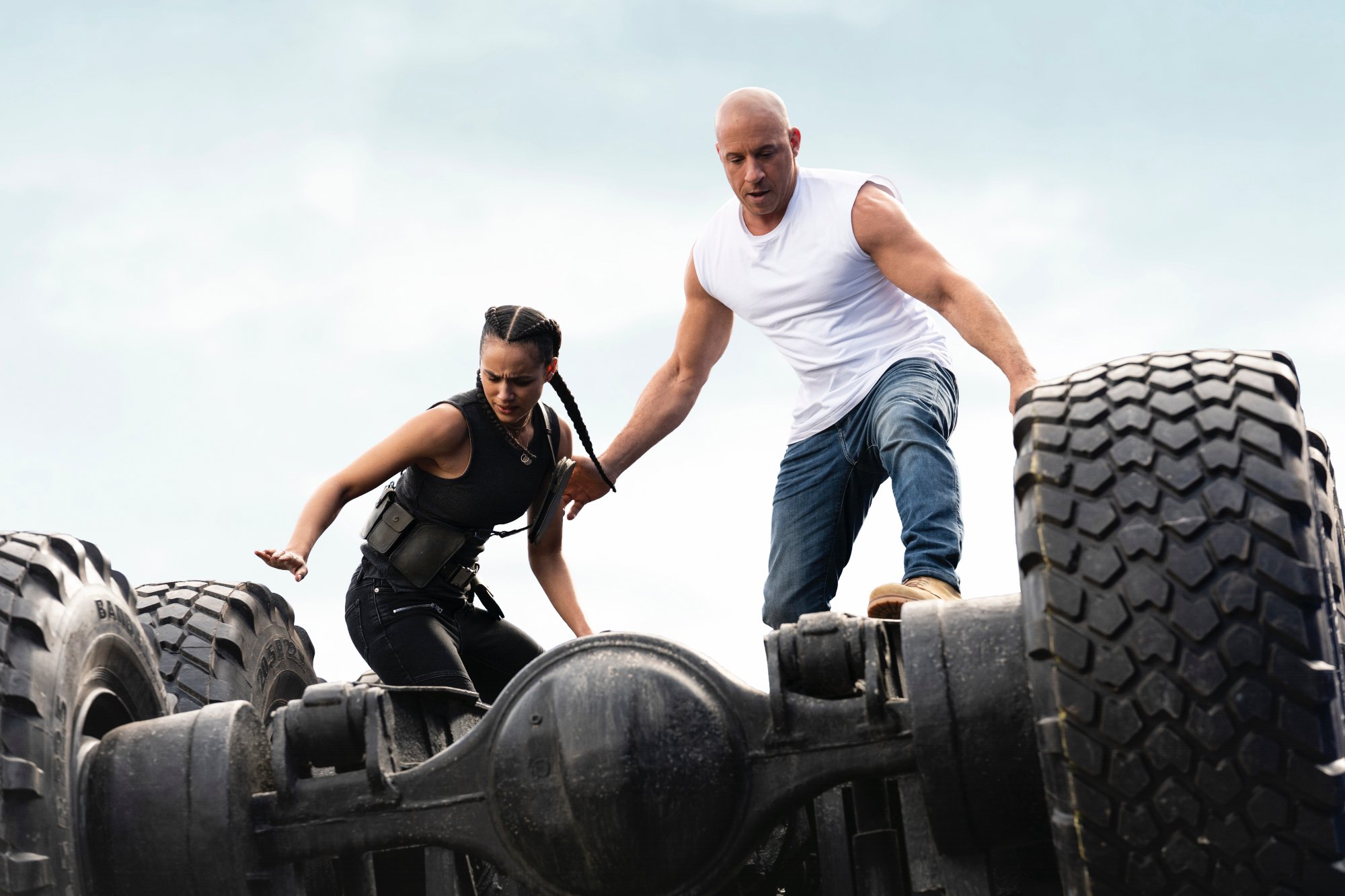 Thompson recently talked about Fast & Furious in an interview with Movieweb. He explained how he has a big imagination that thought of two possibilities after writing the first installment: one where his film turned into a massive franchise and another where it fell on its face. However, The Fast and the Furious turned into one of Hollywood's biggest franchises.
Thompson was asked about the franchise's ending. A writer and a studio executive often look at stories rather differently. "I don't think they see the ending that I saw, but I don't think they see an ending either," he said. "It's making too much money. Universal Execs have said, 'Thank you for creating our Marvel Universe.'"
He continued: "They are competing with Marvel. It's like the only movies getting made out of our studios lately are Marvel, Disney, Fast & Furious, or D.C. Comics. These films cost a lot of money so they want to make a lot of money. They will write it until it dies."
The streaming wars could result in a television series
The Fast & Furious creator explained the streaming war's impact on property acquisition. "In order for them to compete with Netflix and Amazon now, an Amazon who just bought MGM which has five thousand titles which they will exploit," Thompson told Movieweb. "In order for the streaming services to compete, they have to go in and see what is a great IP. They are gonna go in and see what movies they can pull out and turn into a series.
He resumed: "For years they wanted to do a Fast and Furious series. They are gonna see what works, so they will pull their titles and the numbers on their titles and say "Well you know, this movie did better than what people think." Like Waterworld. People think it was a bomb, but it wasn't."
Stay tuned for more Fast & Furious news as it develops.