Fat Joe Once Claimed That He Helped 50 Cent Get His Hit Song 'Candy Shop' Before Their Feud
50 Cent was only able to make 'Candy Shop' because Fat Joe passed on the song before their highly publicized feud.
Hip Hop superstars Fat Joe and 50 Cent were involved in a well-known feud in the 2000s. During their heated rivalry, the Power producer released another hit record in "Candy Shop" for his Sophomore album The Massacre. But Fat Joe asserted that he helped 50 Cent make the record in the first place. This, to him, made his feud with the Queens rapper even more confusing.
Fat Joe helped produce 'Candy Shop'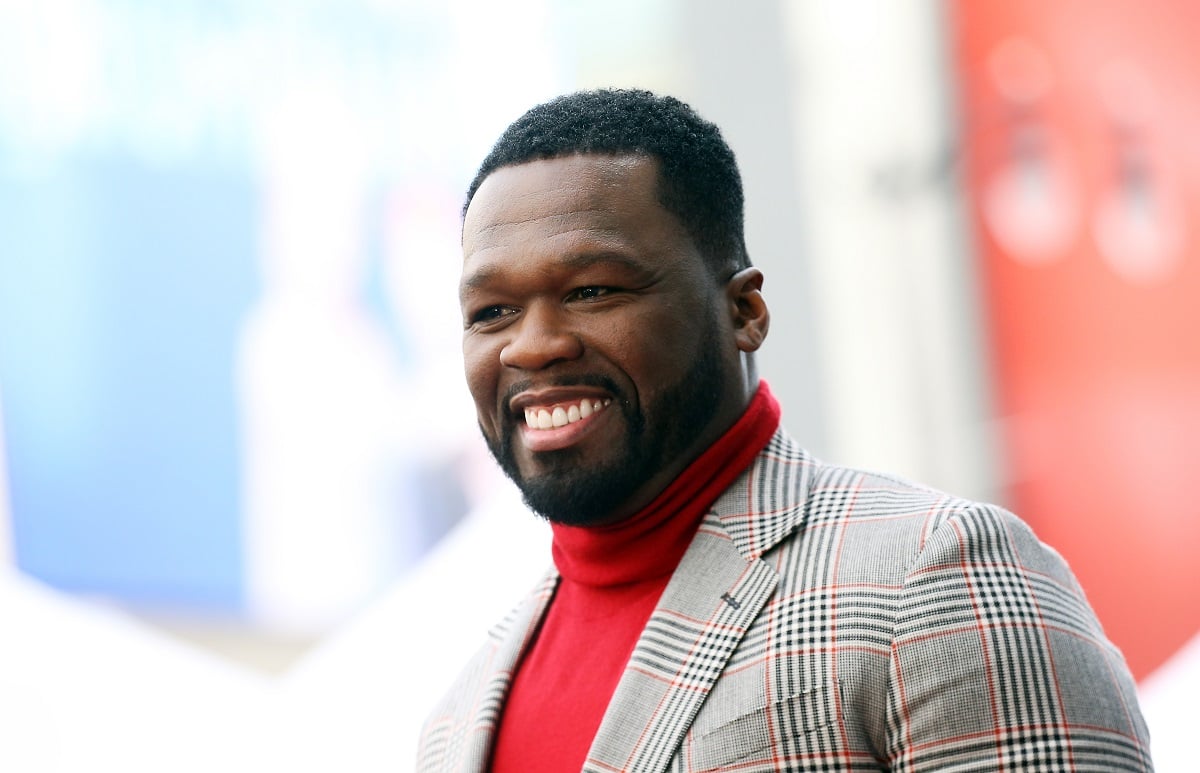 One of the biggest hits off of 50 Cent's The Massacre was the popular single "Candy Shop." But before it was a 50 Cent record, the instrumental for the song was originally offered to Fat Joe.
"I'm pretty sure the world don't know we actually produced 'Candy Shop' together. I produced it with him (producer Scott Storch), made the intro, put the sounds together," Fat Joe told XXL(via Contact Music).
But the Bronx rapper just didn't hear himself on the song.
"I figured at the time 'Lean Back' was popping so Scott called me like 50 times, 100 times: 'Yo, you sure you don't want to use it? 50 Cent called me. 50 Cent want it,'" he continued. "I never had a problem with this dude. I was like, 'Go ahead.' The next day, I get in there and hear 'Candy Shop'… Sometimes you know beats ain't for you."
50 Cent would then make a diss record towards Fat Joe as well as many other rappers with the record "Piggy Bank." But this all stemmed from Fat Joe collaborating with his rival Ja Rule in a song.
"He feels like anybody that rocks with Ja Rule is his enemy. But I never thought it would bother him or affect him," Fat Joe added.
Fat Joe never thought he'd end his feud with 50 Cent
Fat Joe and 50 Cent would eventually end their feud thanks to a mutual associate. When news broke that respected music executive Chris Lighty died, Fat Joe paid his respects at Lighty's funeral. But his rival 50 Cent was attending the ceremony as well.
"So I show up, and 50 Cent is in there. He's on the other side," Fat Joe recalled in an interview with Uproxx.
He would then receive a phone call offering him to do a tribute for Chris Lighty with several other artists. He was also informed that the business mogul would be one of those artists.
"And I was like, 'Alright, one million percent," Fat Joe added. "Because Chris, I just told you, saved my life. So when I show up to the BET awards, y'know, we're on point. We're super focused. That's the only way I can explain it legally. And so, they say rehearsals. So we rehearse, I perform 'Lean Back,' and then 50 Cent comes out. He ends up right where I'm at. When the music stops, he puts his hands out, and he says, 'Peace for Chris Lighty. Chris Lighty wanted peace.'"
At first Fat Joe was skeptical about accepting 50 Cent's offer. But he soon felt mending fences was the right thing to do.
"So, I'm looking at him, and I'm like, 'Peace?' And all I'm seeing is all the s*** this guy done said about me, did to me. It's like a f****** movie going on right here. In that one second I was like, 'This dude is f****** amazing,'" he said. "And so I shook his hand. I said, 'Peace?' He said, 'Peace, man. Terror Squad, G-Unit. For Chris Lighty.' That was it."
Fat Joe felt that someone would die during his feud with 50 Cent
In an interview with MTV News, the In Da Club rapper referenced the feud again, feeling that their conflict went on longer than it should have.
"Fat Joe, that was interesting. The competitive nature of hip-hop forces us to compete," 50 said. "It was one of those things that it went on longer than it was supposed to with that one."
Meanwhile, Fat Joe was prepared for their war of words to end in tragedy.
"I thought someone would die," Fat Joe said. "He had a lot of respect for Chris Lighty, I had a lot of respect and we went over there. We did the tribute together and no disrespect to him in the universe, but he put his hand out. So when a man sticks out his hand for me, and he says 'Yo, this for Chris, it's peace,' it's peace."