'Father of the Bride' Reunion Confirmed, But Not Exactly On Netflix
Father of the Bride is the latest '90s classic to reunite the cast. This time, Netflix is hosting the reunion. Though much of the event is still a surprise, here's what Netflix revealed about the event and how to watch it. 
The 'Father of the Bride' movies in the '90s
1991's Father of the Bride was a remake of the 1950 Spencer Tracy comedy. Steve Martin starred as George Banks, a father dealing with his daughter, Annie (Kimberly Williams-Paisley)'s impending wedding to Brian MacKenzie. The 1991 film, written and directed by Nancy Meyers and Charles Shyer, could address more modern issues of family and couples, including sex jokes they couldn't even speak of in the '50s.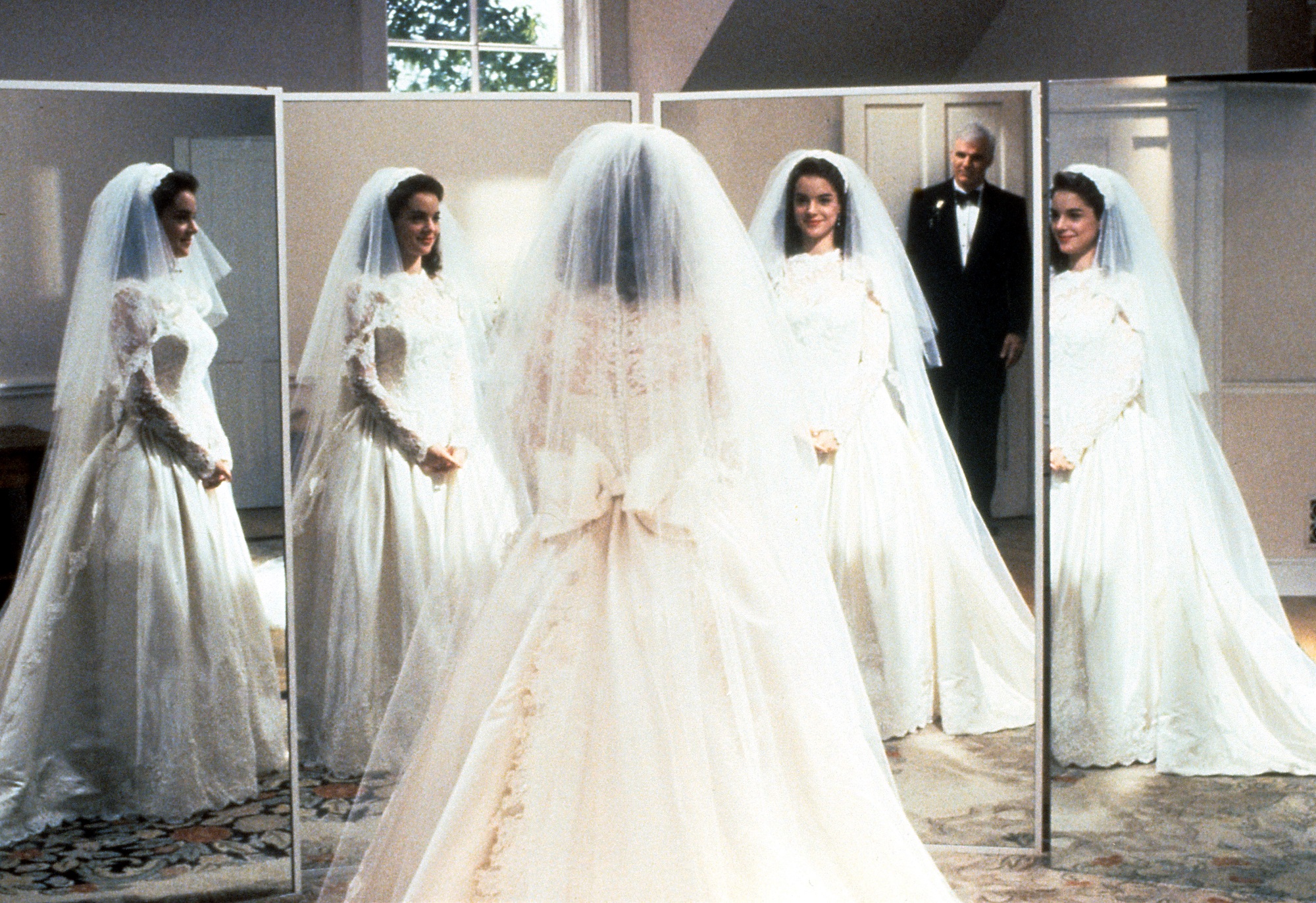 RELATED: 'Today Show's' Al Roker Can Now Add 'Father of the Bride' To His List of Credits
Related post url: 
Wedding coordinator Franck Eggelhoffer (Martin Short) and his assistant Howard Weinstein (BD Wong) only exacerbate George's struggle with the rising costs of the wedding. The money is only one of George's issues, though. He's really dealing with seeing his daughter grow up. Father of the Bride is one of the quintessential Martin vehicles, giving him free reign to go crazy but also the sort of heart he brought to Parenthood and Roxanne.
1995 saw a sequel, a remake of 1951's Father's Little Dividend. Not only did Annie become pregnant, but George's wife Nina (Diane Keaton) did too. The double pregnancy forced George to deal with change once again, with the entire cast, even Franck and Howard, returning for the baby shower.
Nancy Meyers teased a 'Father of the Bride' follow-up
Meyers got Father of the Bride trending again on social media when she posted an Instagram photo of the first film's poster. "If he thought a wedding was a lot, how would he react to 2020?" Meyers wrote. "Coming soon to the phone in your hand!"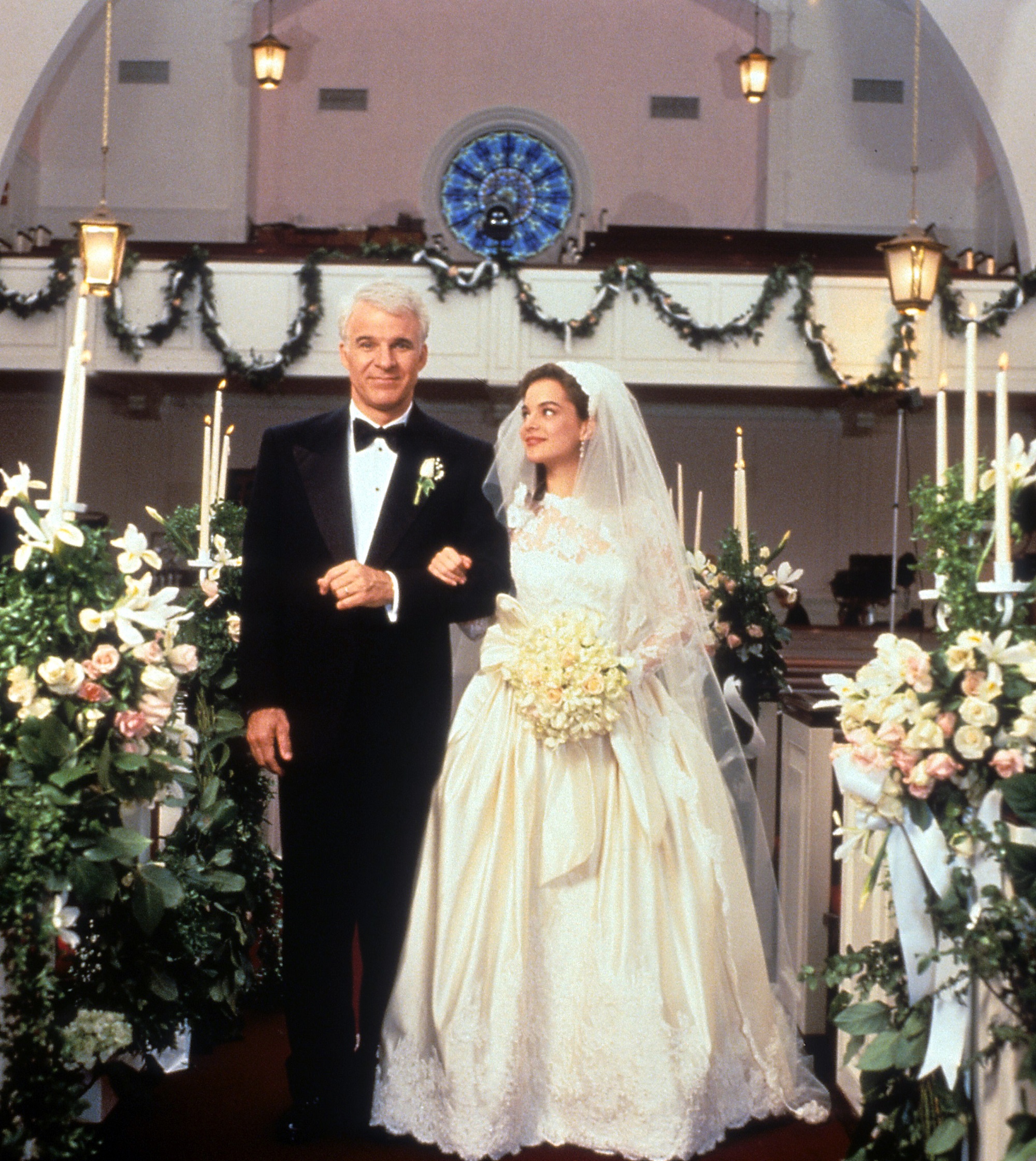 RELATED: Netflix's Top 5 Movies for September May Surprise You
Related post url: 
Some fans thought this was simply an announcement that the two films would be coming to streaming. They are currently only available to rent or buy from Apple, Amazon, Fandango Now, Vudu  or AMC Theaters On Demand. However, Meyers confirmed it was more than a streaming announcement. 
One fan said if it's more than the original films, she'd have a meltdown like George Banks.
"Start melting," Meyers teased.
Netflix is hosting the reunion… somewhere else
Some fans speculated that Meyers was planning to make a Father of the Bride III. That's not an unreasonable guess. Streaming services have produced sequels to classics. Netflix has Coming 2 America in the works, and Crackle did Joe Dirt 2. However, Netflix's tweet on Sept. 22 confirmed it is a reunion, though they did not say which cast members would be joining. 
The video shows Annie Bankes McKenzie e-mailing her friends and family members, characters from the movies, a Google calendar invite to a video chat. Her brother, Matty (Kieran Culkin), e-mails their father, "Dad, are you coming to the video chat? And yes… I checked, it doesn't cost anything so accept the calendar invite, okay?"
Martin did not participate in the Cheaper By the Dozen reunion, so hopefully this means he is available for Father of the Bride. Other characters in Annie's inbox include her husband, Brian and Franck. She also has an order confirmation from Masks-R-Us and a spam message for air filters.
The video confirms the chat will take place on Netflix's YouTube and Facebook channels at 3 p.m. PT/6 p.m. ET. as opposed to on the streaming service itself. The event will benefit World Central Kitchen, from whom Annie also has an e-mail.