'Father of the Bride' Reunion: Will Steve Martin Be In It?
Netflix released a trailer for its Father of the Bride reunion one day before it is set to premiere. They confirmed cast members participating in the reunion and promised even more surprises. Find out if star Steve Martin and your other favorites will be among the participants for the Father of the Bride reunion.
When and where to watch the 'Father of the Bride' reunion
Last week, Father of the Bride writer Nancy Meyers posted on her Instagram a tease. "If he thought a wedding was a lot, how would he react to 2020?" Meyers wrote. "Coming soon to the phone in your hand!"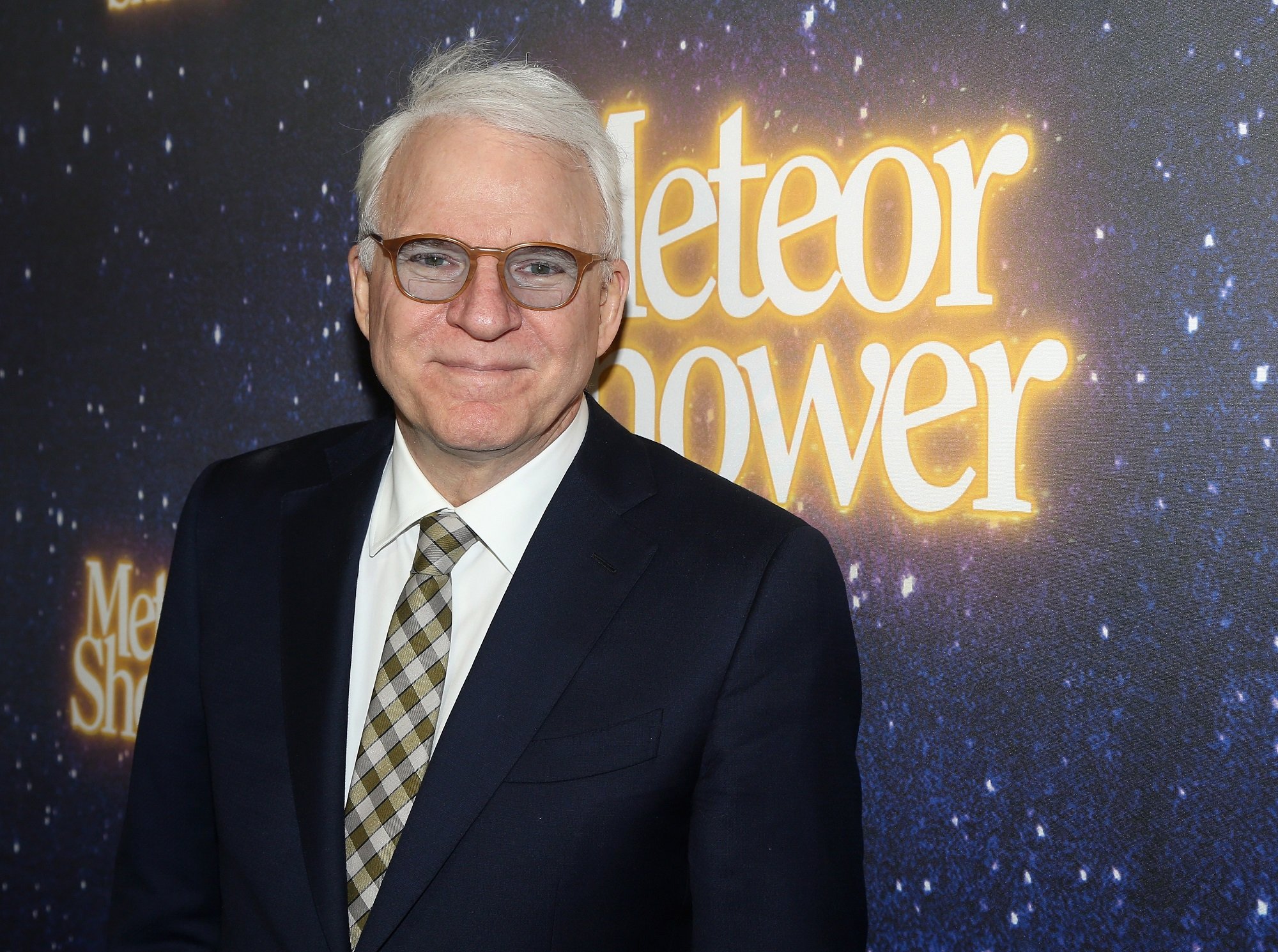 Fans guessed whether Meyers was announcing the two Father of the Bride films would come to streaming services, but she indicated it was more. On Sept. 23, Netflix released a teaser confirming this was a reunion. It will air Sept. 25 at 3 p.m. PT/6 p.m. ET on Netflix's YouTube channel and Facebook page, to raise money for World Central Kitchen.
The cast of the 'Father of the Bride' movies
1991's Father of the Bride and its 1995 sequel retained the same cast. Steve Martin played George Banks, the father of Annie (Kimberly Williams-Paisley). In the first movie, George had to deal with Annie's big wedding plans, as well as acknowledging that his little girl was growing up. The remake of the 1950 Spencer Tracy movie gave Martin license to go buck wild freaking out over wedding plans, and also touch hearts of any parent whose kids are all grown up.
Diane Keaton played Nina Banks, George's wife. Kieran Culkin played his son, Matty. George Newbern played Annie's fiance, Brian. Martin Short played flamboyant wedding coordinator Franck Eggelhoffer with BD Wong as his assistant Howard Weinstein. 
Father of the Bride Part II saw George become a grandfather in a remake of Father's Little Dividend. For a '90s twist, Nina got pregnant at the same time as her daughter. Franck and Howard returned to plan the baby showers as did the Banks family cast. Eugene Levy joined the sequel as Mr. Habib, a prospective buyer to the Banks home. 
Steve Martin in 'Father of the Bride III'?
Steve Martin was a big question about the Father of the Bride reunion. When the cast of Cheaper By the Dozen reunited for an Instagram post, Martin was not involved. However, Netflix released a trailer that not only confirmed Martin would be part of the Father of the Bride reunion, but he's already performed new material for it. 
The trailer, labeled Father of the Bride Part 3 (ish), confirmed via their characters that Martin, Keaton, Williams-Paisley, Culkin, Newburn and Short would be involved. They also promised more friends, so perhaps Howard and Habib? Then a shot of the Banks home featured new audio from Martin and Keaton.
"George, we're all here, come on," Keaton says. "George, Matty said it was important."
Martin referenced the coronavirus (COVID-19) and protocol for washing one's hands to the tune of "Happy Birthday."
"I'm just washing my hands," Martin says. "One more 'Happy Birthday' to go."