'FBI: Most Wanted': Julian McMahon Quit Show to Follow Other 'Creative Pursuits'
Fans of actor Julian McMahon will be happy to learn his exit from 'FBI: Most Wanted' stems from his desire for other "creative pursuits."
Fans of actor Julian McMahon will be happy to learn that the star's departure from CBS' FBI: Most Wanted stems from McMahon's desire for other "creative pursuits." And, while those "pursuits" are yet to come to light, whatever the popular actor chooses to follow up his three seasons on the show with, his endeavors are sure to be lucrative as McMahon's net worth recently reached a whopping $16 million. 
Who did Julian McMahon play on 'FBI: Most Wanted'?
Best known for his roles on hit TV shows Nip/Tuck and Charmed, McMahon joined the cast of FBI: Most Wanted for the show's premiere in 2020 as Supervisory Special Agent Jess LaCroix. 
Since then, the show has seen three successful seasons, but news of McMahon's departure left the series unsure as to how to end LaCroix's storyline. McMahon told Deadline, "Over the past few months, the producers of FBI: Most Wanted and I have had discussions about my departure from the show in favor of additional creative pursuits and the transition of my character Jess LaCroix. These ongoing conversations have given us an opportunity to orchestrate a seamless and productive way for me to leave the show."
In the end, LaCroix's storyline came to a dramatic close in the episode named "Shattered" which aired on March 8. In the episode, LaCroix is killed while defending a woman from her abusive ex-husband and, while the character's death is tragic, it is also a poetic end for the leader of the Fugitive Task Force.
Dylan McDermott to join 'FBI: Most Wanted'
In the wake of McMahon's departure, another favorite among the actors in Dick Wolf's universe, Dylan McDermott, has joined the cast of FBI: Most Wanted. Previously starring as Richard Wheatley in several of Wolf's other hits including Law & Order: Organized Crime and Law & Order: Special Victims Unit, McDermott will join FBI: Most Wanted as an entirely new character—one that is expected to bring a new pace and dynamic to the Fugitive Task Force following Jess LaCroix's death. 
McDermott's new character, Remy Scott, appeared on the show on April 12th, and after much mystery surrounding his new role, delighted and astounded fans with his new "good guy" character. When asked about his character, McDermott told Deadline, "I knew instinctively that I had played some questionable people along the way and now it's time to play someone good again. Remy Scott is that character."
What are Julian McMahon's new creative pursuits?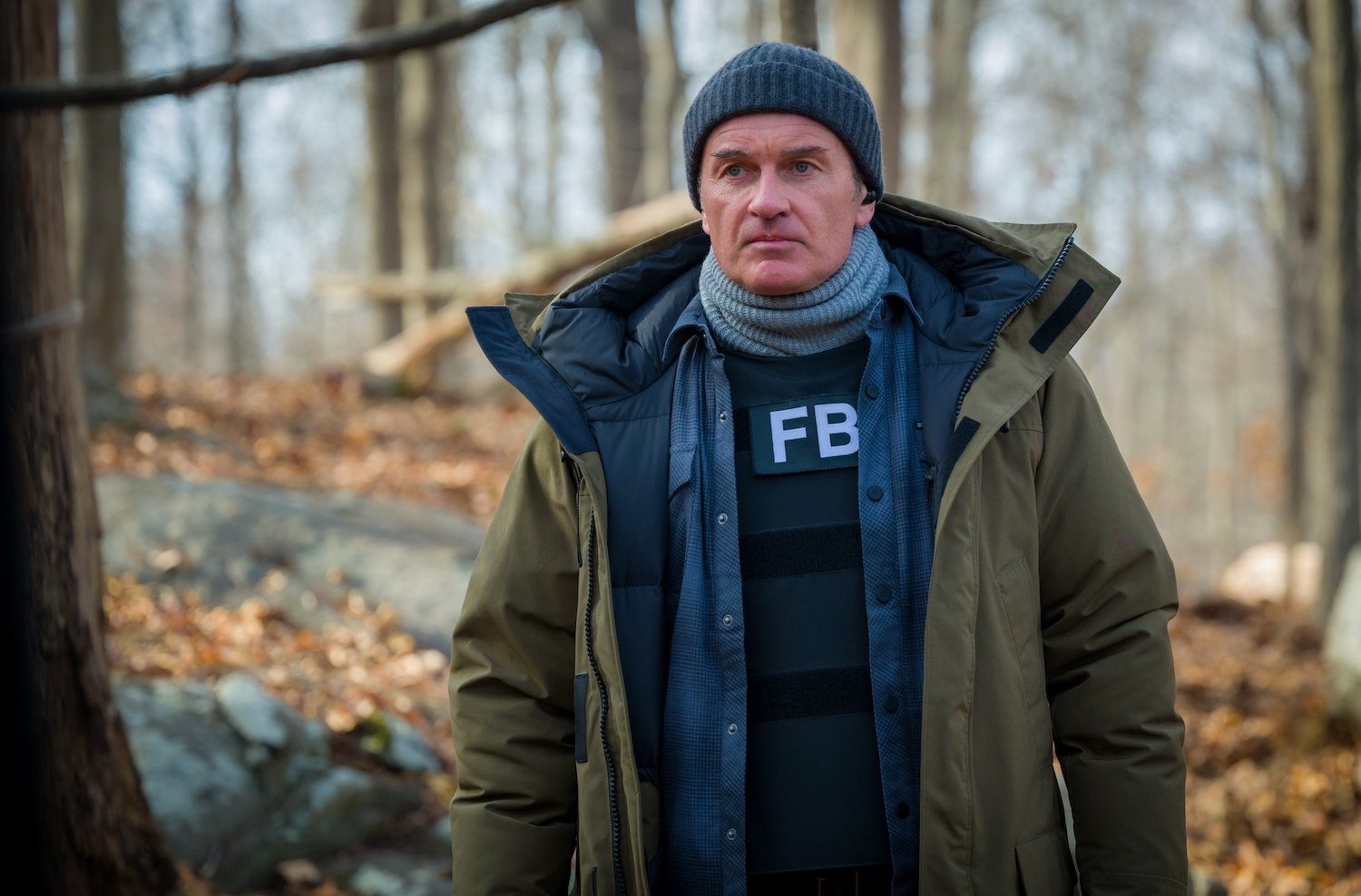 Though McMahon claims to have left his role as FBI: Most Wanted's Jess LaCroix for other "creative pursuits," little has been said as to what is in the works for the actor. 
McMahon's IMDb page reveals that he is rumored to be starring in the upcoming western-thriller Justice, set in McMahon's home country of Australia and directed by David Ludlow. The film's synopsis reads, "In 1866 Goldfields Victoria, a Chinese miner and an Irish settler seek revenge and justice from those who murdered their families" but little else is known about the project and McMahon is the only actor attached to the film so far. McMahon was, however, recently announced as an executive producer on the film as well, which may signal that the actor's other 'creative pursuits' could mean a transition into roles behind the camera.