'FBI TV Show': Tiffany Struggles and No News on Maggie and Nestor
FBI focuses on the team's search for a killer. Someone is murdering people linked to social justice causes. Jubal (Jeremy Sisto) and the rest of his agents need to find this person as quickly as possible. Also, what's happening with Maggie and Nestor?
A killer is on the loose on 'FBI'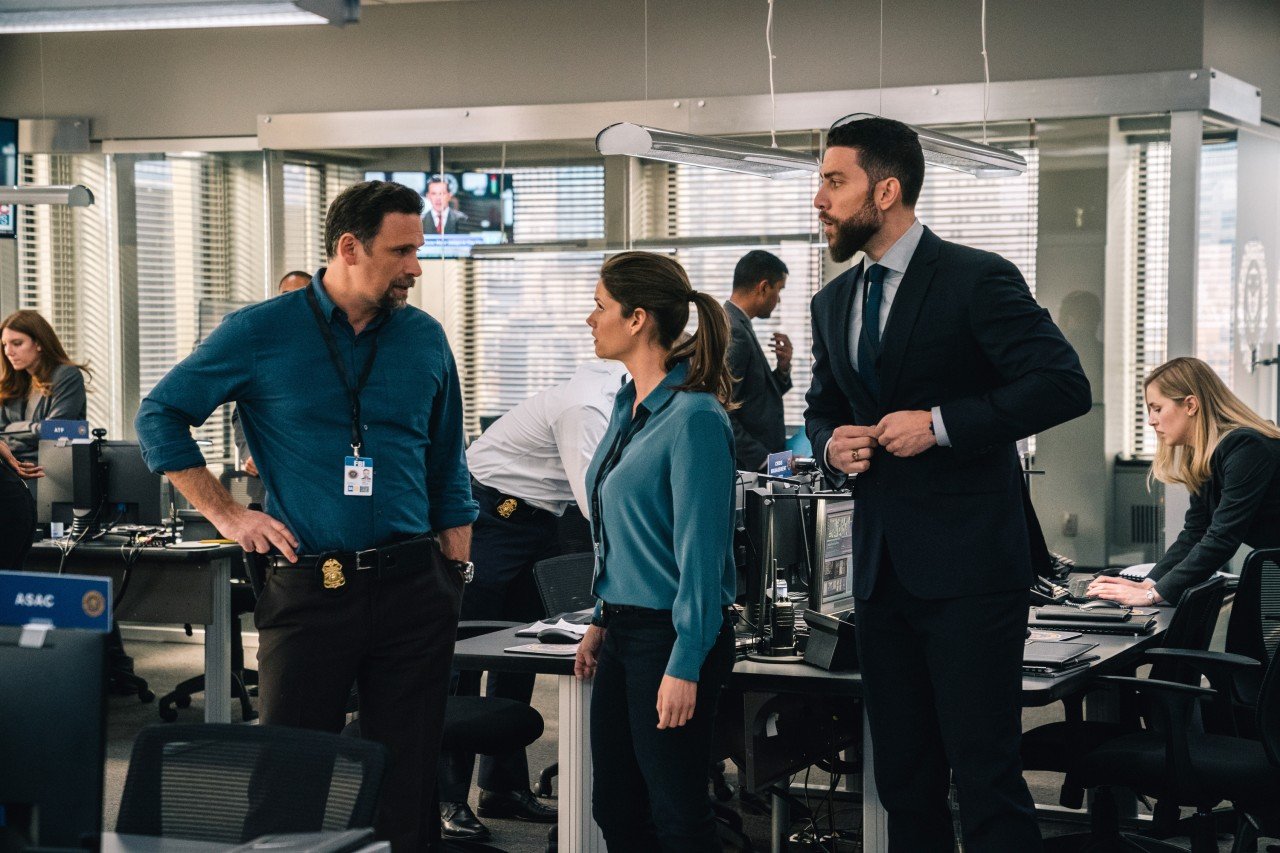 FBI Season 3, Episode 7 (titled "Discord") opens with a murder at the home of racial justice activist Logan Reed. He was having dinner with his wife when someone threw brick through his window. When he opens his door to see who threw the brick, he's shot in the head. His wife thinks a protest group might have had something to do with his murder.
The team learns that another person, Marcus Ervin, was killed the same way as Logan. A brick was tossed through his window, and when he stepped outside to investigate, he was shot and killed.
The team's investigation leads them to Cody McCowan. He was caught on camera attacking Ervin. Maggie and OA go to a bar where Cody usually hangs out, and they see his mother, Janine McCowan. However, she's not of much help. Cody briefly comes into the bar but runs away after he sees Maggie and OA.
They eventually track Cody down and take him in for questioning, but soon realize he had nothing to do with the killings. It's eventually revealed that Cody's mother is the killer. She leaves a letter at the bar for Cody, apologizing for what she's about to do. Maggie and OA conclude Janine isn't done killing people.
Janine's next stop is the memorial service for Damian Thomas, an activist who was killed shortly after Marcus was shot. The team figures out she's going to the vigil so she can continue her murder spree. Tiffany locates Janine at the vigil and manages to tackle her before she shoots Damian's daughter.
Tiffany struggles at work
This case took a toll on Tiffany. She's upset that people of color are put on Department of Homeland Security watch lists for missing curfew, while some white people are not on watch lists even after committing hate crimes.
For example, Cody threatened Logan Reed and attacked Marcus Ervin with a bat, cracking his skull, but he wasn't placed on any watch lists. "Come on!" says Tiffany sarcastically. "What's a white boy have to do to get some love from the DHS?"
At one point, Tiffany gets into an argument with a colleague about the government's practices. Jubal pulls Tiffany aside and tells her he understands her frustration, but that she must be a team player. "At the end of the day, we got a job to do," says Jubal. "It's as simple as that."
Tiffany wants to protect the people in her community, but she must also carry out the duties of her job. This internal conflict has her feeling confused and angry.
Tiffany and Scola meet for drinks after they take down Janine McCowan. Tiffany says she should be celebrating, but she's still upset over how the Department of Homeland Security treats people of color. Scola tells her that they still did good work, and she should be proud. "The truth is, sometimes there's a cost to victory," says Scola. "But that doesn't mean that it's not a victory."
What's going on with Maggie and Nestor?
Maggie and Nestor broke up during episode 6 (titled "Uncovered"). Unfortunately, there's no update in episode 7. We were waiting the entire episode, hoping for a relationship update, but nothing. How is Maggie handling the breakup? What about Nestor? We need some answers. We guess we'll have to hold on until next time to see how this all plays out. Will OA shoot his shot?
FBI airs Tuesdays on CBS at 9:00 p.m. Eastern Time.
Follow Sheiresa Ngo on Twitter.