'FBoy Island': Season 1 Cast of the HBO Max Series
Meet the 24 men and three women cast for the latest reality dating competition series on HBO Max — 'FBoy Island.'
Former Bachelor producer Elan Gale has done it again, but he's breaking the reality TV formula this time. By combining elements of reality dating shows like Bachelor in Paradise with a game show-size prize at stake, FBoy Island is quickly becoming a fan favorite among reality TV lovers. Learn more about the HBO Max dating show and meet the cast of FBoy Island season 1.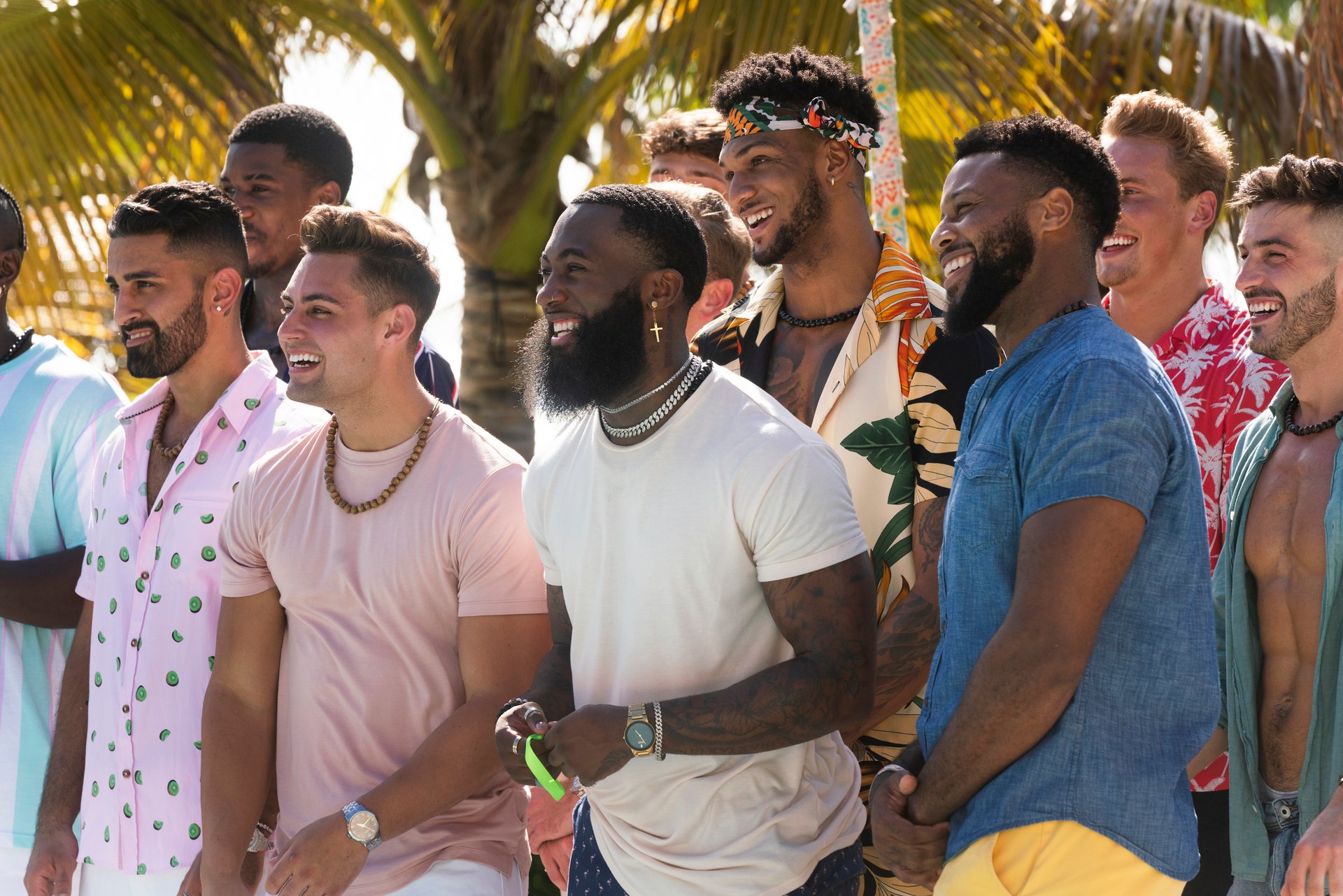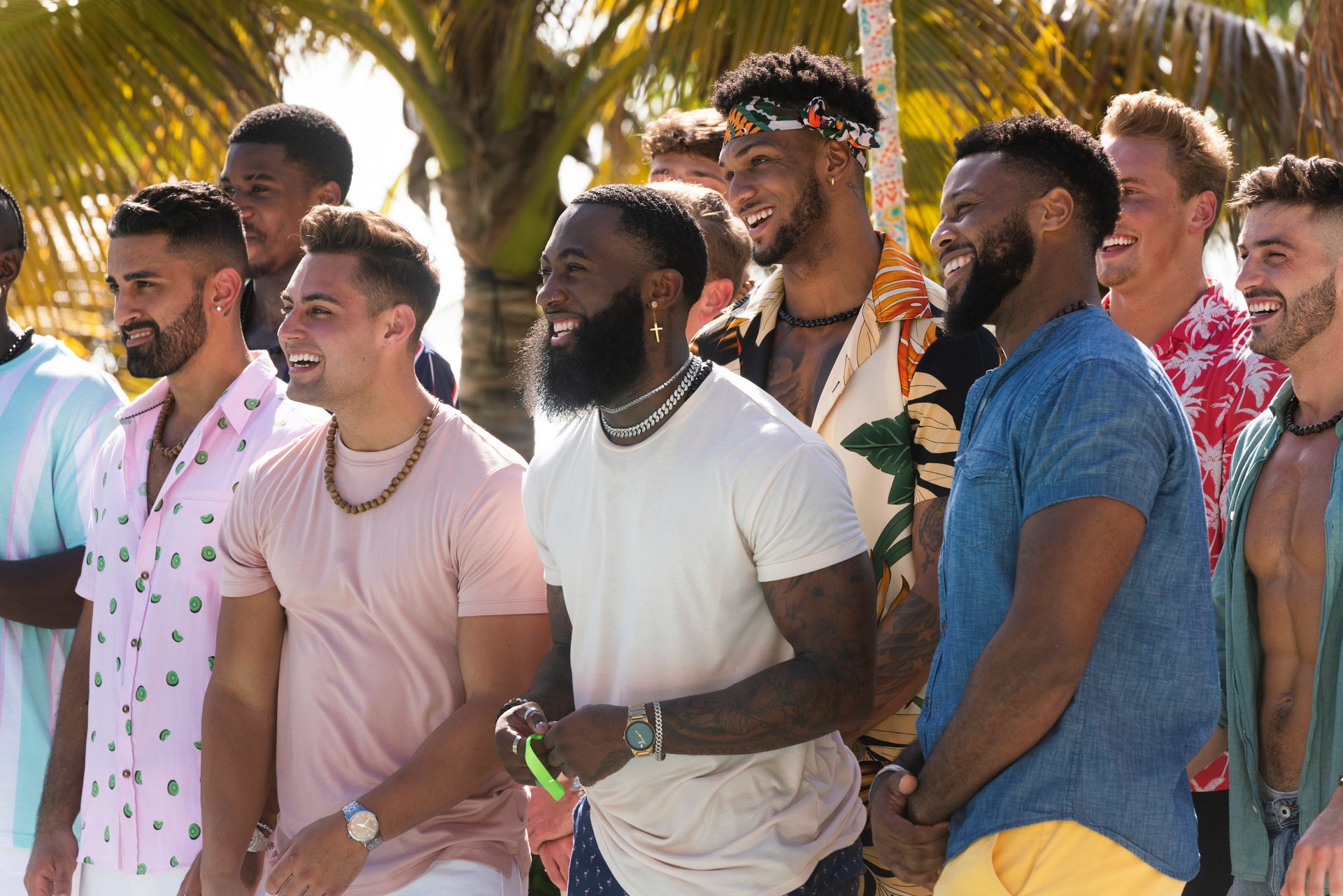 HBO Max's 'FBoy Island' combines every dating show reality TV fans have ever seen 
FBoy Island is set in Cayman Island, where three women are looking for love without getting played by the proverbial "f—boy." Twenty-four men are competing for their hearts — 12 of them are self-proclaimed "FBoys" and the other 12 are "nice guys." 
Dating and winning the heart of one of the three women isn't the only aspect of the show. There's also a $100,000 cash prize at stake.
What's more, both the men and women have a chance at the $100,000. Whoever makes it to the end will have to make some tough decisions. Will FBoy Island end with a happy couple, or will hearts be broken?
'FBoy Island' cast of men season 1
So far in season 1, there have been a few standout men in both the "Nice Guy" and "FBoy" categories. But without giving away any spoilers, these are the 24 men cast in FBoy Island's first season:
Ryan "Rhino" Garland 
Charley Santos
Chris Gillis
Collin Carter
Anthony Reed
Casey Johnson
Chaun Williams
Divij Vaswani
Andrew Dietz
Cameron Brown
Garrett Morosky
Jamie Wood
Jared Motley
Kevin Sun
Fernando Titus
Greg Metelus
Israel Dimri
Josh McDonald 
Garratt Powers
Mark Moran
Paul Keating
Peter Park
Matt Chamberlin
Tariq Johnson
Who are the 'FBoys' and who are the 'Nice Guys' on 'FBoy Island'?
The men's status isn't revealed until they're eliminated from the competition. So far, only a handful of the men have been revealed as "nice guys" and "FBoys."
Those deemed "FBoys" get sent to "Limbro." This section of the island serves as a purgatory for "FBoys" to reflect on their actions. Meanwhile, the nice guys get sent to "Nice Guy Grotto," where Pina Coladas are always on tap. 
While casting FBoy Island, Gale says they interviewed the potential bachelors as if they were casting two different shows. "The casting calls were different," he tells Salon. "The entire interview process was different. In the casting of nice guys, we treated it as a very traditional dating show."
Producers were looking for men who wanted to put their best foot forward for the "nice guys." Meanwhile, casting the "FBoys" had producers looking for men who wanted to "bro out" and have fun on an island.
The women of 'FBoy Island' in season 1 
Nakia Renee is a 28-year-old from Los Angeles. The hair and makeup stylist is also a singer-songwriter. CJ Franco is a 30-year-old model, comedian, and actor who is also from LA. Finally, there's Sarah Emig. The 25-year-old is a social media manager from Chicago. 
All of these women have been burned by "FBoys" before. But now, they feel confident in their ability to recognize a player.
When does 'FBoy Island' premiere? 
Episodes are released to the HBO Max streaming platform on Thursdays. Per HBO, new FBoy Island episodes become available at 12:01 AM EST.
So far, episodes 1 through 6 have are available to watch. But there's still three more episodes of the reality dating series left! Episodes 7 through 10 of FBoy Island will premiere on Thursday, Aug. 12, 2021.