'FBoy Island:' the Truth About Jarred Evans and CJ Franco's Relationship
Reality TV fans just can't get enough of HBO Max's newest dating show FBoy Island. The summer hit followed three single leads, CJ Franco, Nakia Renee, and Sarah Emig as they try to find love in a group of 24 seriously good-looking men. The kicker? Some of the guys aren't there for building connections, but instead are self-proclaimed fboys who will do or say anything to get to the end and take home the cash prize for themselves.
[Spoiler alert: This article contains spoilers from FBoy Island.]
However, if you watched the show you'll find that both Renee and Franco ended up leaving the island finding love despite the odds. Emig on the other hand, unfortunately, was another story. While not too much is known about Renee's current status, Franco and her winner Jarred Evans, or should we say "New Jarred" are reportedly going strong. From how Evans and Franco are handling the long distance to their future plans, we've got the inside scoop on this FBoy Island couple. Keep reading to find out!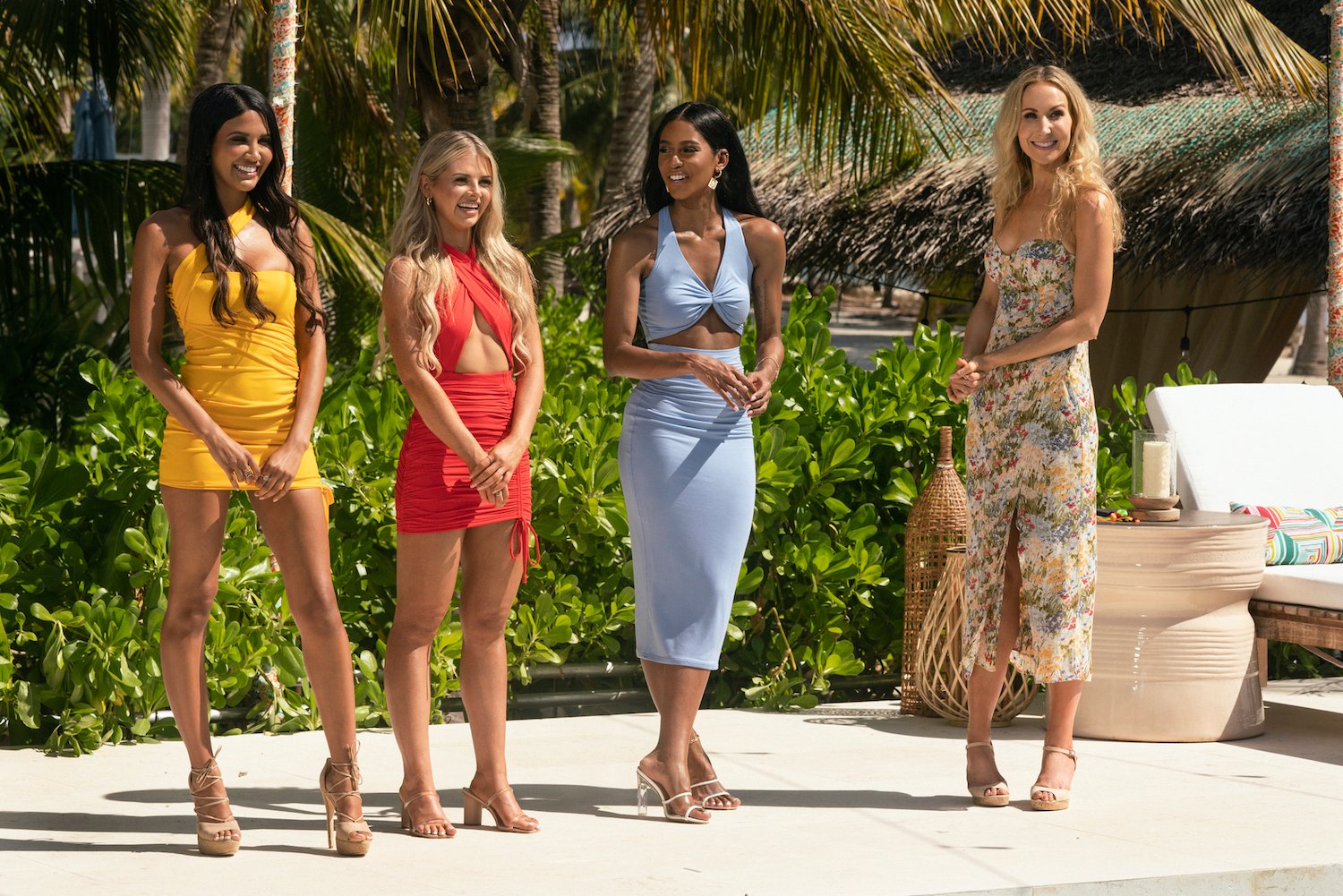 Jarred Evans says following 'FBoy Island's' finale he is still 'going on strong' with CJ Franco
On August 29, 2021, just a few weeks following FBoy Islands' shocking finale aired, Evans opened up about his relationship with Franco. He joined a virtual interview with TMZ to share that he was in fact still dating Franco. He tells the outlet, they are "still going on strong" and that "they are just going to keep building." He also adds that they still have a lot more to take care of, but seems positive about where they stand now.
Jarred Evans says he and CJ Franco will be sharing more of their reltionahisp on social media
Along with the updates about how they are doing as a couple, Evans also shared that fans will be able to see more of them on social media. While they haven't been too active on each other's platforms, besides a few heart emoji comments, Evans says fans can expect to see them "make more TikToks and post a lot more pictures" together, via TMZ. He also says the reason why they haven't been able to share as much as he'd like is because it has to do with them being long-distance.
Jarred Evans hopes to make a move to LA to be closer to CJ Franco
In TMZ's virtual interview, Evans shares with fans that he is hoping to end the long-distance relationship and make the move to LA. He tells the outlet "my plan honestly is to move to LA very soon. Probably in the next few months. Right now he is currently living in Miami. So it's safe to say once the FBoy Island couple is living in the same area that they will be providing even more updates on their relationship.