'FBoy Island': Will Nikki Glaser Return As Host For Season 2?
Did you find yourself obsessed with HBO Max's new reality TV show, FBoy Island? Don't worry; you're not alone. The new dating show has been making headlines ever since the first batch of episodes dropped in late July of 2021. It's essentially what would happen if you blended Netflix's Too Hot to Handle and ABC's long-running franchise The Bachelor into one show. For those who haven't watched. We'll break it down for you quickly. FBoy Island is set on a tropical island with three single ladies trying to find love in a group of "nice guys" and self-proclaimed "f boys." Oh, and there's a 100,000 dollar cash prize involved, and, naturally, a few twists are thrown in throughout the season. Stand-up comedian turned host Nikki Glaser is also to credit for the show's lol-worthy moments.
Due to the show's high ratings, it's no surprise that there were immediate rumblings of a second season [insert party hat emoji here!]. So, if you're a fan of FBoy Island and are crossing your fingers for another can't-take-your-eyes-away-from season, we've got you covered. From whether or not Glaser will be returning as the host, and should we say, part-time therapist, to what the show's creators have to say, here's everything we know about season two of FBoy Island.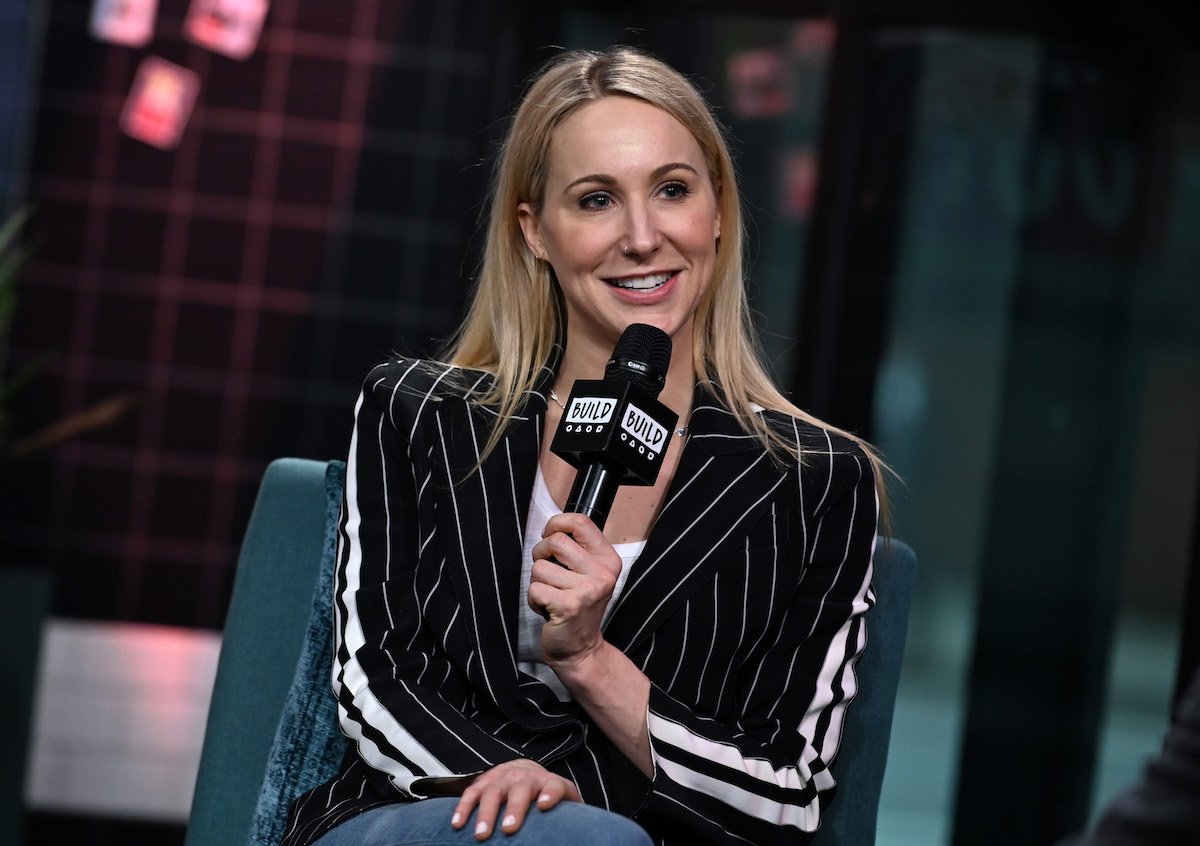 RELATED: Nikki Glaser Admits Blake Griffin's Roast Jokes Hurt Her Feelings
'FBoy Island' is definitely coming back for another season
FBoy Island fans can rejoice! If you haven't heard the news yet, HBO Max announced that it would be renewing the obsession-worthy reality TV dating show for a second season. Executive Producer and Chief Creative Officer, STXalternative, Jason Goldberg, revealed, "The response to FBoy Island has been incredible, and we can't wait to dial up the volume, even more, to take the second season to the next level," via Deadline. The news broke on August 18, less than a week after the show's season finale.
Nikki Glaser says she 'wants to be on this show no matter what'
In an interview that took place before the news of FBoy Island's renewal broke, Glaser revealed how much she loved being part of the show and hoped she'd get to be involved again. She told Men's Health, "I hope they don't replace me, but if they do, I would truly just sign up for the show to be a woman looking for love. I want to be on this show no matter what. I love it so much." And it appears she will indeed be back! In the press release announcing season two via Men's Health, Glaser said, "I couldn't be happier about returning to FBOY ISLAND for season two. The only downside is that it confirms my greatest fear: that there are more than 12 F-boys on planet earth."
'FBoy Island' creators hope season two will take on 'a life of its own based on the [next season's] leads'
So, what is in store for the new season? According to Deadline, Co-creator Elan Gale believes it all will be based on who they find as the next season's leads. Gale revealed, "What I'm hopeful for is that every season takes on a life of its own based on the leads. I think this season was really made by CJ and Nakia and Sarah. We followed their love stories." Adding, "So I hope that every season allows us to follow whoever the leads are, and that's going to give us the difference."