'Fear Factor': Joe Rogan Agreed to Do the Show to Boost His Comedy Career
Joe Rogan is probably best known today as the host of the hugely successful podcast The Joe Rogan Experience.
As the driving force behind the original podcast, Rogan has stimulating discussions with a wide variety of guests, from actors and musicians to politicians and conspiracy theorists. Rogan has enjoyed a long career in the entertainment industry, however, well before he started hosting his podcast.
One of his most high-profile early jobs was hosting Fear Factor, the spectacularly gross show that underwent a series of revivals before finally ending for good. Rogan reportedly didn't have any great affection for the show — and some reports claim that he only took the job to give some clout to his comedy career. 
How did Joe Rogan become famous?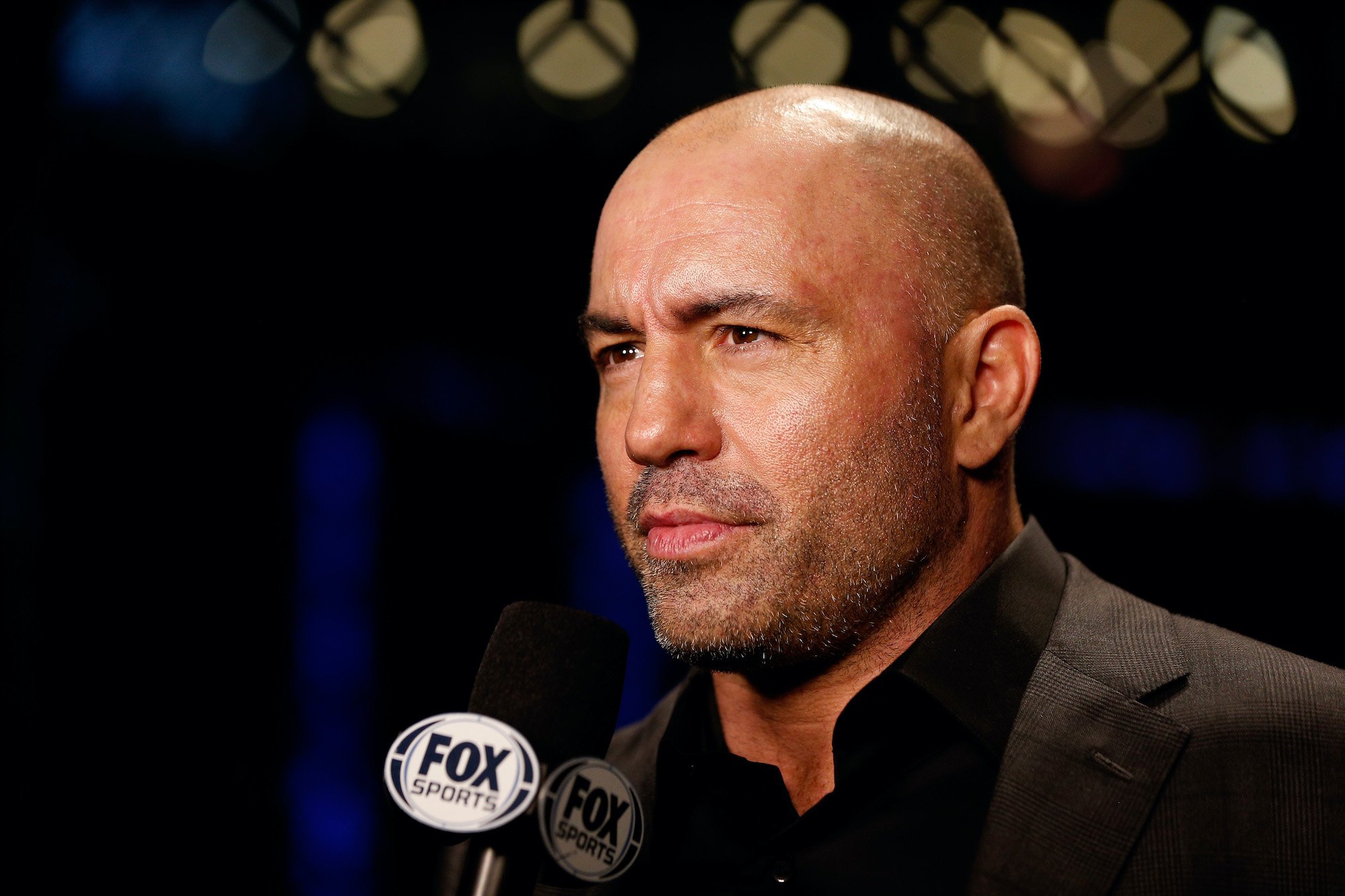 Joe Rogan was born in 1967, and was raised in New Jersey, primarily by his mother. Rogan's parents divorced when he was five years old, and Rogan has been open about the fact that he hasn't had a great deal of contact with his father throughout the course of his life.
Rogan first developed his interest in martial arts when he was a teenager, and although he showed a good deal of natural talent for several sports, he ended up pursuing karate after his high school graduation.
Rogan went professional with his passion for martial arts, but he ultimately gave it up when he was 21 due to the devastating headaches that he started to experience. He moved to New York City and began performing stand-up comedy, which had been a passion of his since he was very young.
Joe Rogan was the host of 'Fear Factor'
Joe Rogan might have been talented at comedy, but he still had a hard time paying the bills. He supported himself through a series of odd jobs, including delivering newspapers and driving a limousine. By the early nineties, Rogan had moved to California, with the goal of breaking into the entertainment industry.
He was successful in landing a few small roles and hosting gigs, but he remained largely unknown to the majority of viewers.
However, in 2001, Rogan landed the job that would serve as his big breakout role — as the host of the TV series Fear Factor. Rogan went on to host the show in the first run from 2001 until 2006, during which time he appeared in other movies and TV shows.
Still, Rogan reportedly didn't have any great love for the show that made him a star, and Screen Rant claims that Rogan only accepted the hosting gig because he wanted to get source material for his standup comedy gigs. 
Rogan returned to 'Fear Factor' in 2011
After Fear Factor ended in 2006, Joe Rogan went on to explore other career opportunities, including acting and standup gigs. Still, when showrunners for Fear Factor came knocking at Rogan's door for a series revival in 2011, he accepted the offer.
It wasn't long before he regretted his decision, revealing in an episode of his podcast that "once I started doing it I was like, 'Oh my god this is a mistake. This is a mistake. I don't like it.'"
Rogan didn't have to suffer through the revival for long, since it was canceled not long after getting picked back up — reportedly, due to the overly disgusting subject matter in the episodes.
These days, Rogan is vocal about his dislike for the series, and even with the new version of Fear Factor that recently started airing, he has openly expressed his disdain for the series, emphatically stating that he will never return again to the series.