'Fear Factor' Was Supposed to Compete Against 'Survivor' for Viewers
Fear Factor is a show that went through many iterations over the years, always causing controversy along the way. The reality TV series, originally hosted by comedian Joe Rogan, made headlines many times over due to the nature of many of the episodes — and some of the gross things that contestants were often required …
Fear Factor is a show that went through many iterations over the years, always causing controversy along the way. The reality TV series, originally hosted by comedian Joe Rogan, made headlines many times over due to the nature of many of the episodes — and some of the gross things that contestants were often required to eat and drink. Although the show changed several times in each of its forms, viewers still found themselves drawn to the series, until it went off the air for good in 2018. Surprisingly enough, Fear Factor was originally conceived as more of a game show-type series.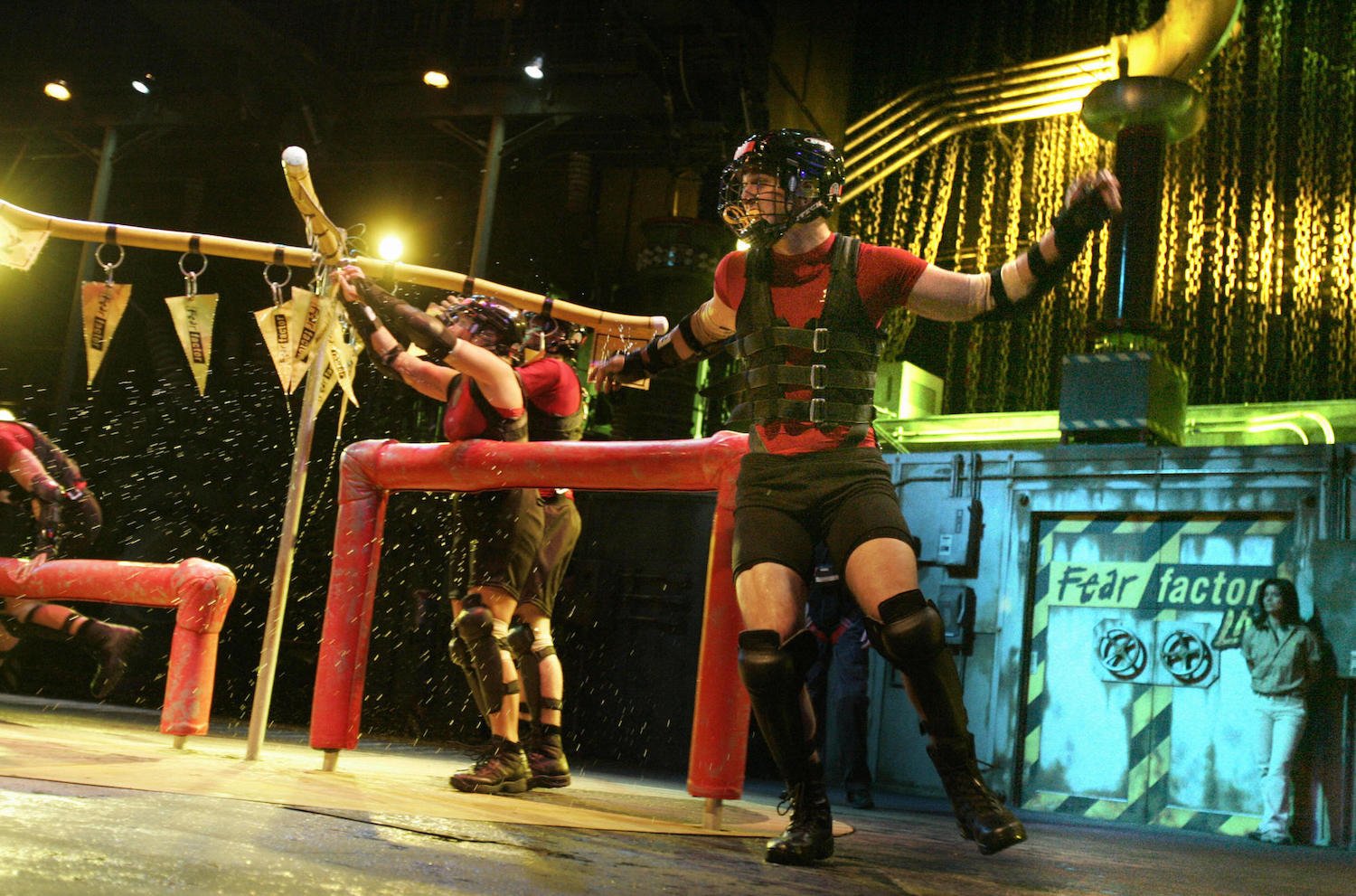 When did 'Fear Factor' first debut on television?
Fear Factor debuted on NBC in 2001, adapted from a Dutch series titled Now or Neverland. The series had a unique format, pitting contestants against each other in order to win a prize. It was simple enough, but the originality of Fear Factor was in how dangerous and unique the stunts were. The series was hosted by comedian and MMA enthusiast Joe Rogan, who at the time was best known for his work in the TV show NewsRadio.
While Fear Factor was an interesting addition to NBC's lineup, a recent report claims that Fear Factor could have looked pretty different than the show that viewers now recognize. In fact, according to Screenrant, producers for the network were looking for something catchy enough to compete with CBS's hit competition show, Survivor. 
'Fear Factor' was controversial due to how gross certain episodes were
Right away, Fear Factor started making headlines due to the dangerous and/or gross aspect of many of the challenges that contestants were required to complete. A few of the more outrageous challenges featured in the show over the years included burying contestants in a coffin full of worms, eating various disgusting things, including spiders, and various portions of uncooked animal organs. 
Some of the challenges played on contestants' worst nightmares and were specially designed to elicit pure terror. One such challenge was the one where contestants were required to be covered with an airtight sheet while in a morgue. All in all, not only was Fear Factor a show that was not for the faint of heart, but it started receiving backlash due to how extremely gross the challenges were. Even host Joe Rogan later slammed the series for the outrageous nature of the challenges, stating that one particular episode, which required contestants to drink donkey semen, was the one that "killed the show. So hard to imagine that was a real show. Well, this was the one that killed it. That episode killed it."
'Fear Factor' was revived in 2017
In 2006, Fear Factor went off the air. While a reason wasn't given by showrunners for the abrupt cancellation, many fans assumed that the show's gross-out factor was its undoing. Still, Fear Factor eventually did return in 2011, with Joe Rogan still attached as the host, only to run for a little less than a year before getting canceled yet again. 
It took another five years before the series was revived again, this time by MTV. This time, rapper and actor Ludacris took over hosting duties, but the added star power did little to truly revitalize the series. Fear Factor was canceled by MTV in 2018, after two seasons. At this point, it seems unlikely that the series will ever make a big return, at least, in its current form — still, if anything, Fear Factor has proven to be one of the more resilient television concepts in recent memory.