Felix From 'Encanto' Was Somewhat Inspired by Lin-Manuel Miranda's Father
There are several members of the Madrigal Family. Thanks to the Encanto song "We Don't Talk About Bruno," fans caught a glimpse of Tío Felix's personality — it's actually similar to songwriter Lin-Manuel Miranda's father, Luis Miranda.
Felix is a member of the Madrigal family in Disney's animated film, 'Encanto'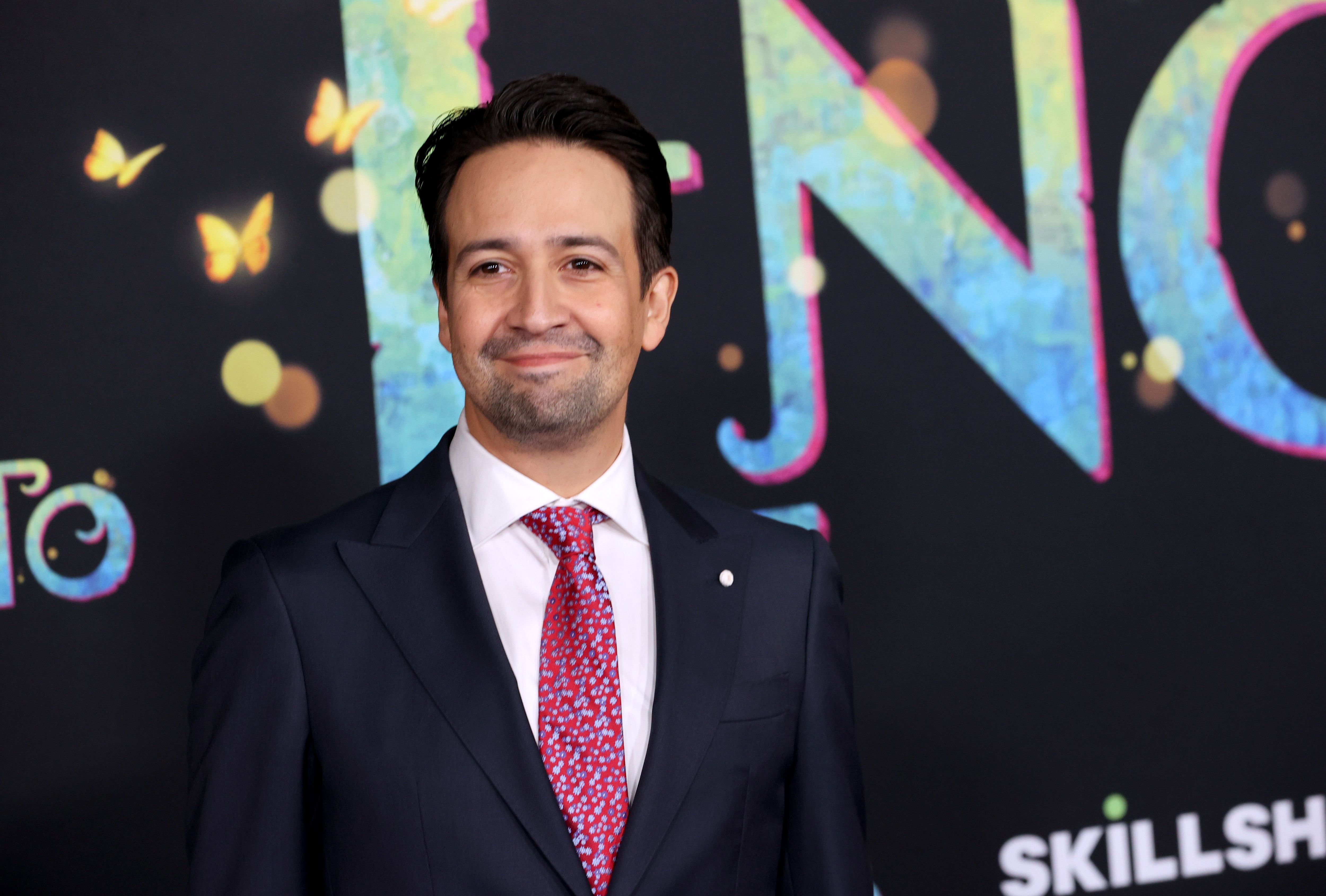 Technically, Mirabel isn't the only family member without magical powers. Her father and her Uncle Felix married into the family Madrigal. According to Mirabel's father, the two sometimes feel like "outsiders" compared to their magical counterparts.
Still, these two characters are just as much a part of the family drama. Felix is also one character who chimes to "talk about Bruno." Miranda wrote "We Don't Talk About Bruno" with these secondary characters in mind, showcasing their personalities within the lyrics.
"I pitched that because we are putting our arms around this whole family, and we're trying to bring them all to the screen. I thought we needed to have a gossip number…," Miranda said during an interview with Variety. "I pitched that tune, and it allowed me to create musical themes for characters who do not necessarily get their solo."
Thanks to "We Don't Talk About Bruno," fans learned more about Pepa's side of the Madrigal family. That includes her husband, Felix, who jumps in to talk about the mysterious and elusive Bruno. Additionally, this track became a favorite of many Disney fans, even surpassing the popularity of Frozen's "Let It Go."
'We Don't Talk About Bruno' features Mirabel's Tío Felix
Tío Felix wanted to tell the story of his wedding day, even if Pepa was in the middle of explaining it to Mirabel. As the songwriter explained during the same Variety interview, Miranda's real-life father inspired those excited interruptions.
"The first verse is with Tía Pepa and Felix, and it's about who was telling the story — that's my parents, that is my dad, Luis Miranda, on screen," Miranda said. Of course, Felix eventually let Pepa tell the story. He appeared in the background for the remainder of "We Don't Talk About Bruno."
Miranda's actual family inspired other characters and their solo songs. That includes Luisa Madrigal and her song, "Surface Pressure," which Miranda described as a "love letter/apology" to his older sister.
Mirabel mentions her extended family in 'The Family Madrigal'
Felix does not sing a solo song in Disney's release. However, Stephanie Beatriz performed several songs in Encanto as her character, Mirabel. That includes "Waiting on a Miracle" and the first song in the animated film, "The Family Madrigal."
Thanks to "The Family Madrigal," Manuel introduced the Encanto characters through the lens of Mirabel. When it came to the "two guys [who] fell in love with family Madrigal," Mirabel mentioned her Tío Felix as the person who married Pepa. That's also how Abuela became an Abuela.
RELATED: Why Lin-Manuel Miranda Pitched 'We Don't Talk About Bruno' From 'Encanto' as a 'Gossip Number'