What is Fergie's Net Worth in 2019 and How Does She Make Her Money?
Fergie has experienced immense success both with Black Eyed Peas and independently. What is Fergie's net worth and how will her divorce affect it?
Fergie first stepped into the entertainment industry as a child star, trying to make it big as a famous singer. She admitted to having a drug addiction before getting clean and experiencing immense success with The Black Eyed Peas and independently. Most recently, Fergie hosted the two seasons of FOX's music reality competition show, The Four: Battle For Stardom. What is Fergie's net worth, and how does she make her money?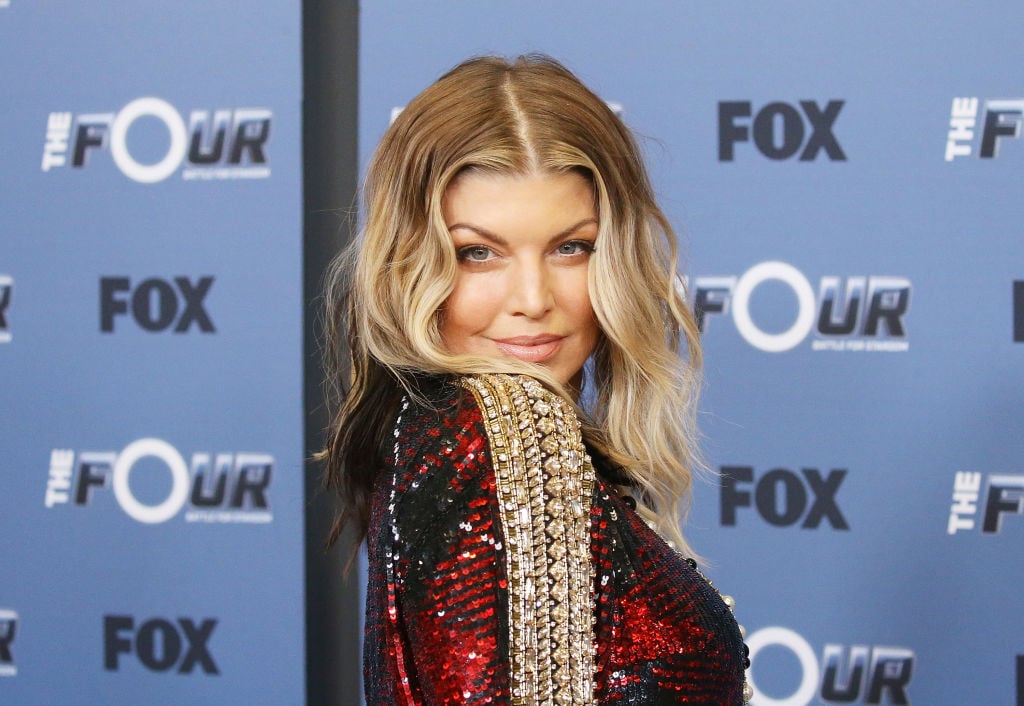 Fergie's background

Stacey Ann Ferguson was born March 27, 1975, in Hacienda Heights, California. At the age of nine, Ferguson began studying dance and doing voiceover work. She served as Sally's voice for 1984 It's Flashbeagle, Charlie Brown, 1985 Snoopy's Getting Married, Charlie Brown, and four episodes of The Charlie Brown and Snoopy Show.

She also participated in Kids Incorporated, a child television show. She starred in six of the nine seasons and was the longest-running cast member. After the show, Ferguson became the lead singer for a girl group called Wild Orchid, which also included Kids Incorporated star Renee Sandstrom and Stefanie Ridel.

At the age of 17, Ferguson and the group met with several record labels attempting to secure a deal. Two years later, RCA Records finally signed them. They dropped two albums, however, neither of them sold well. In 2001, the group finished their third album, but RCA chose not to release it. Ferguson ended up leaving the group, citing personal drug issues and frustration with Wild Orchid's image as the reason.

Shortly after, Jimmy Iovine approached Ferguson and offered her a position to be the frontwoman of hip hop group, The Black Eyed Peas. The quartet consisted of herself alongside rappers will.i.am, Taboo, and apl.de.ap. Their musical style differs from hip hop to pop to electronic dance music.

Fergie's success with Black Eyed Peas and chart-topping solo career

Even though The Black Eyed Peas initially formed in 1995, their music did not sell well until Ferguson joined the group for their 2003 album, Elephunk. The breakout single from the album, "Where is the Love?", peaked at number eight on the U.S. Billboard Hot 100 and hit number one in several other countries. Their sophomore album, Monkey Business, also did well, selling over 300,000 units in the U.S.

Ferguson dropped The Dutchess, her first solo album, in 2006, executively produced by fellow Black Eyed Peas bandmate, will.i.am. Three of her singles all hit number one on the Billboard Hot 100 including "Big Girls Don't Cry," "Glamorous" featuring Ludacris, and "London Bridge."

At the beginning of 2009, Ferguson reprised her role in The Black Eyed Peas, and the group decided to leave A&M Records and signed with Interscope Records. They released The E.N.D, "The Energy Never Dies," which had more of an electronic dance beat opposed to their usual pop and R&B sound. However, the music connected with listeners and the album peaked at number one on Billboard Top 200 albums. Their lead single, "Boom Boom, Pow" became their first number one hit.

Ferguson married actor Josh Duhamel in 2009, and they have one son together, Axl Jack. They separated in 2017 and in May 2019, Ferguson officially filed for divorce.

Ferguson announced she started writing her sophomore album, Double Dutchess, in 2013. She released three singles from 2014 until 2016, but the album did not drop until September 2017 because Ferguson left Interscope Records. She chose to launch her own label imprint, Dutchess Music, under BMG Rights Management. In 2018, will.i.am confirmed Ferguson officially left The Black Eyed Peas.

Ferguson has received 170 award nominations and won 71 of them, including eight Grammy's and nine American Music Awards.

What is Fergie's net worth and how does she make her money?

Ferguson made around $17 million with The Black Eyed Peas and around $11 million as a solo artist. She also became a minority owner of the Miami Dolphins in 2009 and had several successful endorsement deals. In 2010, Ferguson released her first fragrance under Avon, Outspoken, and has since launched four more fragrances. Since 2012, Ferguson has endorsed Voli Vodka with rapper Pitbull, and she also owns a successful line of shoes, Fergie Footwear with Caleres Inc. brand.

Additionally, Ferguson owns an $8 million home with her ex-husband, Josh Duhamel. It is unclear how their divorce will affect her net worth. Fergie's net worth is estimated at $45 million.