'Field of Dreams' Actor Art LaFleur Dies at Age 78
LaFleur was a college athlete. He also had a prolific career in TV.
Art LaFleur, best known for his roles in The Sandlot and Field of Dreams, has died at the at of 78. The character actor was notable for his haunting portrayals of historical baseball players. However, he also appeared in numerous television series. Here's what you need to know about the actor's death. 
Art LaFleur was featured in Kevin Costner's landmark baseball movie 'Field of Dreams'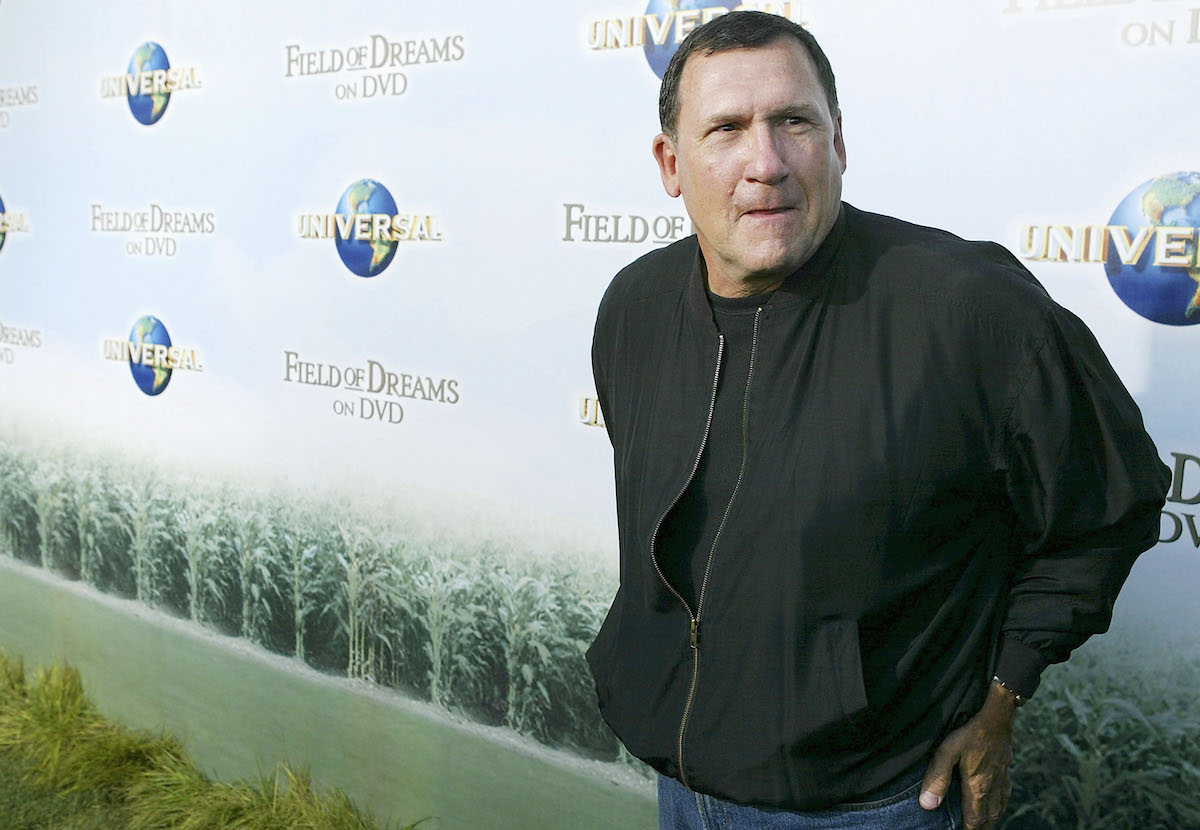 LaFleur's unique penchant for vintage portrayals of legendary figures in American baseball was truly remarkable. He appeared as Chick Gandil in Field of Dreams, Kevin Costner's romantic reimagining of W.P. Kinsella novel Shoeless Joe. 
As the ghostly figure of Gandil, one of the alleged architects of the 1919 World Series fix, LaFleur cut a strikingly believable figure of a crass but sensitive baseball player. He subsequently appeared in the 1993 cult classic The Sandlot. 
This time, he played the ghost of Babe Ruth. And though the roles were similar, LaFleur gave depth and nuance to each separate character. 
"Remember, kid. There's heroes and there's legends," he tells Benny (Mike Vitar), an aspiring young 1960s ballplayer. "Heroes get remembered, but legends never die. Follow your heart, kid, and you'll never go wrong." 
'The Sandlot' actor's wife paid tribute to him 
According to CNN, LaFleur died of Parkinson's disease on November 17, 2021. His wife Shelley LaFleur explained in a statement. 
"This guy… After a 10 year battle with A-typical Parkinson's, Art LaFleur, the love of my life passed away," she wrote. "He brought laughter to so many people as Babe Ruth in the Sandlot, The Tooth Fairy in The Santa Clause 2 and 3, and Chick Gandil in Field of Dreams to name just a few. He was a generous and selfless man which carried over to his acting but more importantly it was who he was for his family and friends." 
The actor's wife added that her relationship with LaFleur lasted an impressive 43 years. 
"I was so very lucky to have had a 43-year relationship with a man who cherished me and who I adored," she wrote. "Art was larger than life and meant the world to us." 
Art LaFleur also had roles in numerous television shows 
In addition to his signature roles, LaFleur was a prolific actor in television. Born in Gary, Indiana, in 1943, he was a real-life athlete. Moreover, he played football at the University of Kentucky. However, acting was his first love, and he eventually abandoned athletics for screen acting. 
He made himself a mainstay in TV by appearing in a string of series over the years. Per IMDb, he appeared in Boy Meets World, Charlie's Angels, Key and Peele, M*A*S*H, Matlock, Home Improvement, JAG, Malcolm in the Middle, The Playboy Club, and more. 
But he will forever be known as that memorable figure of American baseball.