'Fifty Shades': Dakota Johnson Was Convinced by Emily Blunt to Do the Part Based on This Direct Advice
Dakota Johnson gained a huge platform off of the 'Fifty Shades' trilogy. She almost didn't accept the role, but Emily Blunt's straight-forward advice convinced her to do it.
Fifty Shades was a huge trending item for quite some time. The salacious book series hit the mainstream and its sexual elements excited a lot of readers. Naturally, Fifty Shades incited an even bigger reaction when Universal Pictures announced a feature film adaptation. Star Dakota Johnson almost didn't take the part of Anastasia Steele. But, fairly direct advice from fellow actor Emily Blunt convinced her to do it.
The 'Fifty Shades' movies were a huge deal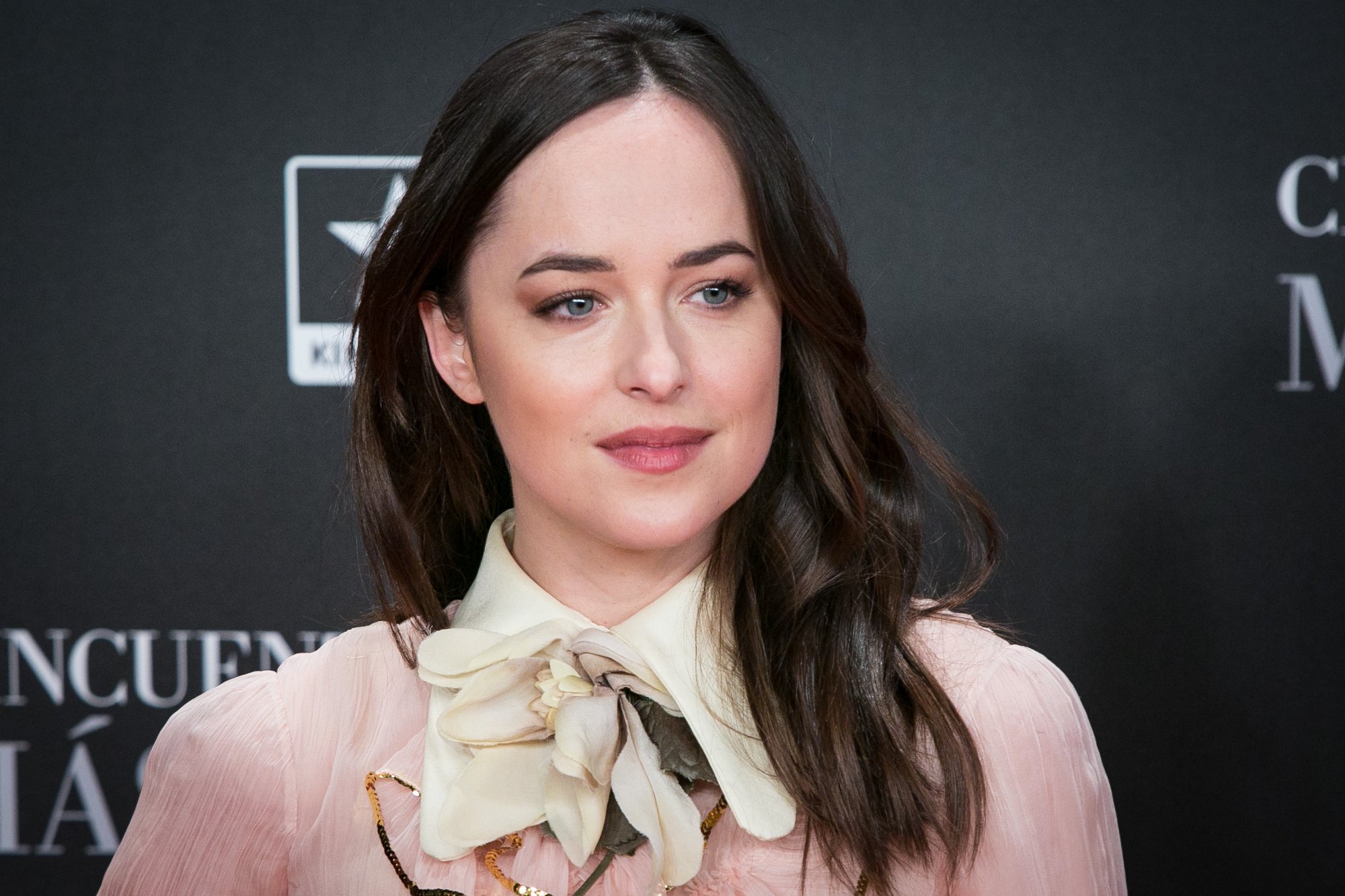 Universal Pictures had a big trilogy on their hands with Fifty Shades. It already had a built-in audience who were hungry to see how the books would translate to the big screen. Fifty Shades of Grey performed very well at the box office. It broke into the top five for being one of the highest-grossing movies directed by a woman at the time and one of the highest-grossing R-rated movies ever made.
However, each installment performed worse than its predecessor. Critics and audiences scored Fifty Shades Darker and Fifty Shades Freed even lower than Fifty Shades of Grey. Nevertheless, the trilogy brought in over $1.32 billion worldwide, making it one of the highest-grossing R-rated franchises ever made.
Dakota Johnson took the part based on Emily Blunt's advice
The Hollywood Reporter talked with Johnson about her upcoming projects and her personal life. She talked about her Fifty Shades audition, where she had to deliver a monologue from Ingmar Bergman's Persona. Johnson ultimately got the part and wanted to tell people about it, but couldn't. However, she had some initial hesitance with taking the role.
"I couldn't talk about it to anybody. Nobody in my family knew," Johnson said. "I was cast [and] I remember I spoke to Emily Blunt, and I was like, 'Should I do this trilogy? Because I want to have a really special career, and I want to make a certain kind of film. And I know that this is going to change things.'"
Johnson continued: "She [Blunt] was like, 'F***ing do it if it feels right. Just do it. Always do what you want to do.'"
'Fifty Shades' expanded Dakota Johnson's platform
Johnson had the potential to take her career in a specific direction. However, she further expanded her horizons. She worked on Luca Guadagnino's Suspiria remake. Johnson has continued to work on a wide variety of projects that aren't all Hollywood studio flicks.
"I feel like I haven't been pigeonholed into anything [because of the role]," Johnson told THR. "I guess I could have gone in a certain direction, but that's just not what I was interested in."
Johnson also stars alongside Olivia Colman in Maggie Gyllenhaal's praised movie The Lost Daughter. Her future filmography includes a biopic and much more serious dramas. It's clear that Johnson has a particular path in mind for her acting career. Fifty Shades provided her with a platform that allowed her to pursue numerous other projects.