Filming 'Top Gun: Maverick' Pushed Miles Teller to His Limits
Top Gun: Maverick is one of the most highly-anticipated movies of the year. Featuring Tom Cruise in the role that he first made famous in the '80s, and a huge cast of stars including Val Kilmer and Ed Harris, Top Gun: Maverick also features hot young actor Miles Teller in a very buzz-worthy role.
Recently, Teller opened up about how challenging it was to film the action flick and gave his take on the legendary star Tom Cruise.
What role is Miles Teller playing in 'Top Gun: Maverick'?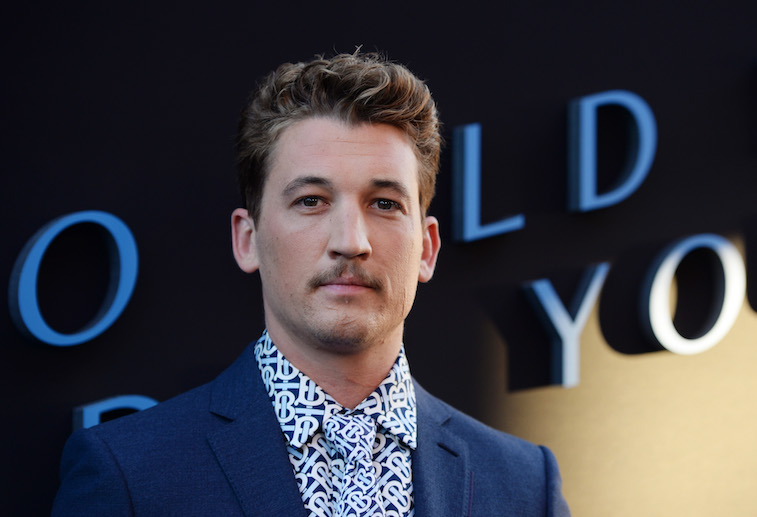 The original Top Gun was released in 1986 and catapulted Tom Cruise to superstardom all around the world. Top Gun told the story of Pete "Maverick" Mitchell and his adventures in naval aviation.
The film was praised not only for Cruise's charisma but also for the top-notch action sequences, including breathtaking aerial stunts that seemed to defy imagination.
For decades following the film's release, there have been rumors about a potential sequel – and in June, fans will finally be getting their wish.
In Top Gun: Maverick, Cruise will be returning to the role of Maverick and is tasked with helping to train a new generation of pilots – including the son of his late best friend, Nick "Goose" Bradshaw.
Goose's adult son, Bradley "Rooster" Bradshaw, played by Miles Teller, wants to follow in his father's footsteps and his insistence on the dangerous life of a pilot causes Maverick to relive some painful memories. Between the star-studded cast, the thrilling stunts, and the drama-laded storyline, Top Gun: Maverick is bound to be a huge hit, both with fans of the original movie and with a whole new generation. 
Tom Cruise insisted on realism in 'Top Gun: Maverick'
Tom Cruise is well-known for being an adrenaline junkie and often insists on performing his own stunts in all his action movies. Top Gun: Maverick took things to the next level, with Cruise being front and center for all of the film's incredible aerial stunts.
In a behind-the-scenes featurette, Cruise and the film's producers explained that they wanted to create the most realistic audience experience possible, so they made it a point to film the stunts live.
The film's producer's revealed that they worked with some of the top pilots in the world on the stunts, as well as a state-of-the-art camera system for more in-depth action shots.
Furthermore, Cruise insisted on getting all the rest of the actors involved in the stunts, going through flight training and filming in real jets. Cruise stated how proud he was of the actors, reiterating that the training truly is "heavy-duty." 
Miles Teller's training for 'Top Gun: Maverick'
Miles Teller might be relatively new to the acting world but he has earned a lot of acclaim in a short amount of time. A few of his biggest roles include parts in War Dogs and the Divergent series, but Top Gun: Maverick is ushering in a whole new era for Teller.
As his first major action film, Teller heavily involved himself in the training for the film, working closely with Tom Cruise on many of the film's major stunts.
As Teller revealed in a recent interview, not only was the training itself incredibly difficult but keeping up with Tom Cruise was a challenge in itself. He stated that Cruise is hyper-focused on making sure that every detail of the film is perfect and admitted that he considers himself "fortunate" to have worked with a superstar such as Cruise.
Audiences will get to enjoy the fruits of their labor very soon when Top Gun: Maverick hits theaters.