Finn Wolfhard Shares the Cutest Story of How He 'Met' Steven Spielberg
Whenever an actor lands a role on a hit show, that success tends to open a ton of doors. To that end, stars from Stranger Things are stepping out of Hawkins and onto the big screen. David Harbour starred in Hellboy and has a key role in Marvel's Black Widow. Millie Bobby Brown appeared in Godzilla: King of the Monsters and plays the titular detective in Enola Holmes.
And Finn Wolfhard too has been popping up everywhere. Much like his Stranger Things character, the actor is poised to take audiences back to the 1980s in Ghostbusters: Afterlife. But before that film hits theaters, he's starring opposite Mackenzie Davis and Mckenna Grace in the Steven Spielberg-produced The Turning. Still, Wolfhard's story of coming face to face with the legendary director definitely isn't what you'd expect.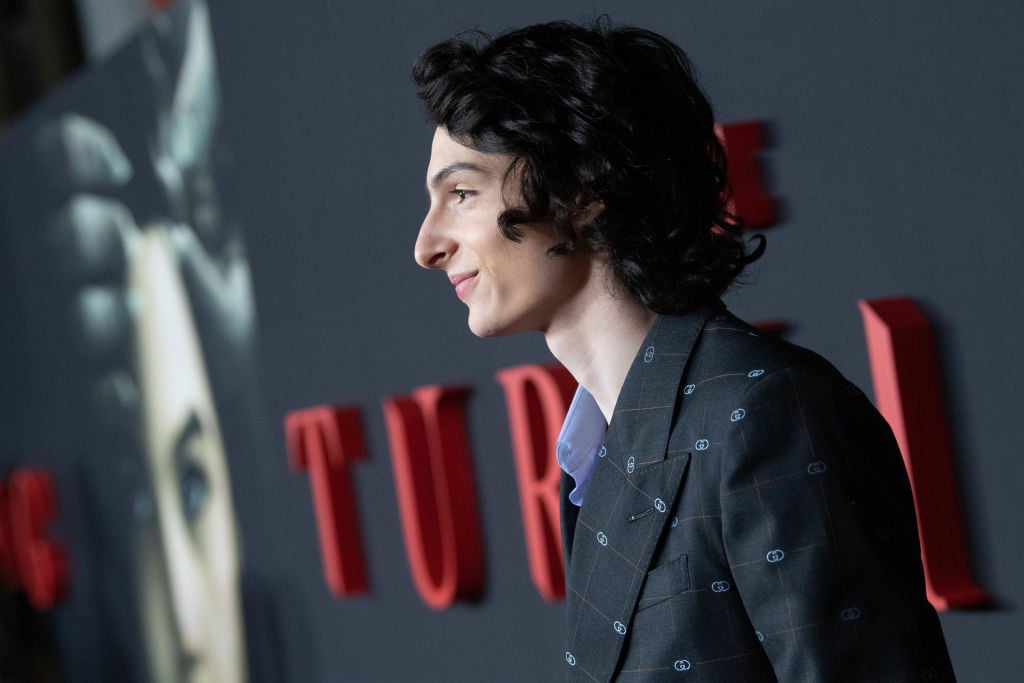 Steven Spielberg produced Finn Wolfhard's new movie
The Turning is a modern twist on Henry James' classic ghost story The Turn of the Screw. It's also one of the few horror films Spielberg has been involved in throughout his career. Much of the director's filmography — even as a producer — has centered on sci-fi action and historical drama. So The Turning is a bit of an odd choice for him.
Despite his work on the film, however, Spielberg never managed to visit the set, according to The Hollywood Reporter. Early reports claimed Spielberg came to see The Turning's production first-hand. But THR proved these false. So Wolfhard never got the chance to meet the iconic filmmaker producing his new movie.
"I never saw [Spielberg] … but he was involved," the actor said. "He gave notes on the script, and I know he really likes the movie."
How Finn Wolfhard once crossed paths with the director
Even though Wolfhard never met Spielberg on the set of The Turning, the young star still has a story to tell about the iconic filmmaker.
Technically, I saw him in Los Angeles when I was, like, six or seven years old. He was walking with his daughters, and my dad said, "Oh, that's Steven Spielberg." So, I kind of ran up behind him, and this was right after Munich when a lot of weird things were going on politically. I think Spielberg was getting a lot of criticism at the time. So I sprinted up behind him, probably scaring him a bit. So he turned around, saw me, and then I ran away. So technically I've seen him before, but we haven't officially met.
A pre-stardom Wolfhard getting starstruck during a random encounter with Spielberg is about as adorable a meeting as we can imagine. After all, most people would be nervous meeting the man behind Jaws, Jurassic Park, and the Indiana Jones series. Imagine being a small child in that situation.
When is 'Stranger Things' coming back?
Of course, Wolfhard's chilling, well, turn in The Turning isn't his regular gig. So when can Netflix subscribers expect Stranger Things 4 to hit the streaming service? In the very same THR piece, Wolfhard said that filming is only weeks away. That means by spring 2020 at the latest, he and his castmates will likely be back facing the perils of the Upside Down.
We don't know exactly when Netflix will release all eight season 4 episodes. But it's looking likely they won't arrive until the first half of 2021. Stranger Things typically takes at least a year between seasons. So such a release is in line with previous years.
Moreover, Matt and Ross Duffer — the show's creators — have previously said Stranger Things could only run four or five seasons. Perhaps fans should savor the wait, as their favorite show's end could be closer than they think.