FINNEAS Turns Coachella Into a 4*Town Concert With 'Turning Red' Song 'Nobody Like U'
When he's not writing music for Billie Eilish or for his solo project, FINNEAS is a 4*Townie, writing music for Disney and Pixar's Turning Red and even starring as one of the boy band members. The "Nobody Like U" singer even performed a song from the animated film during his 2022 Coachella set. 
Billie Eilish and FINNEAS wrote the 4*Town music for Disney and Pixar's 'Turning Red'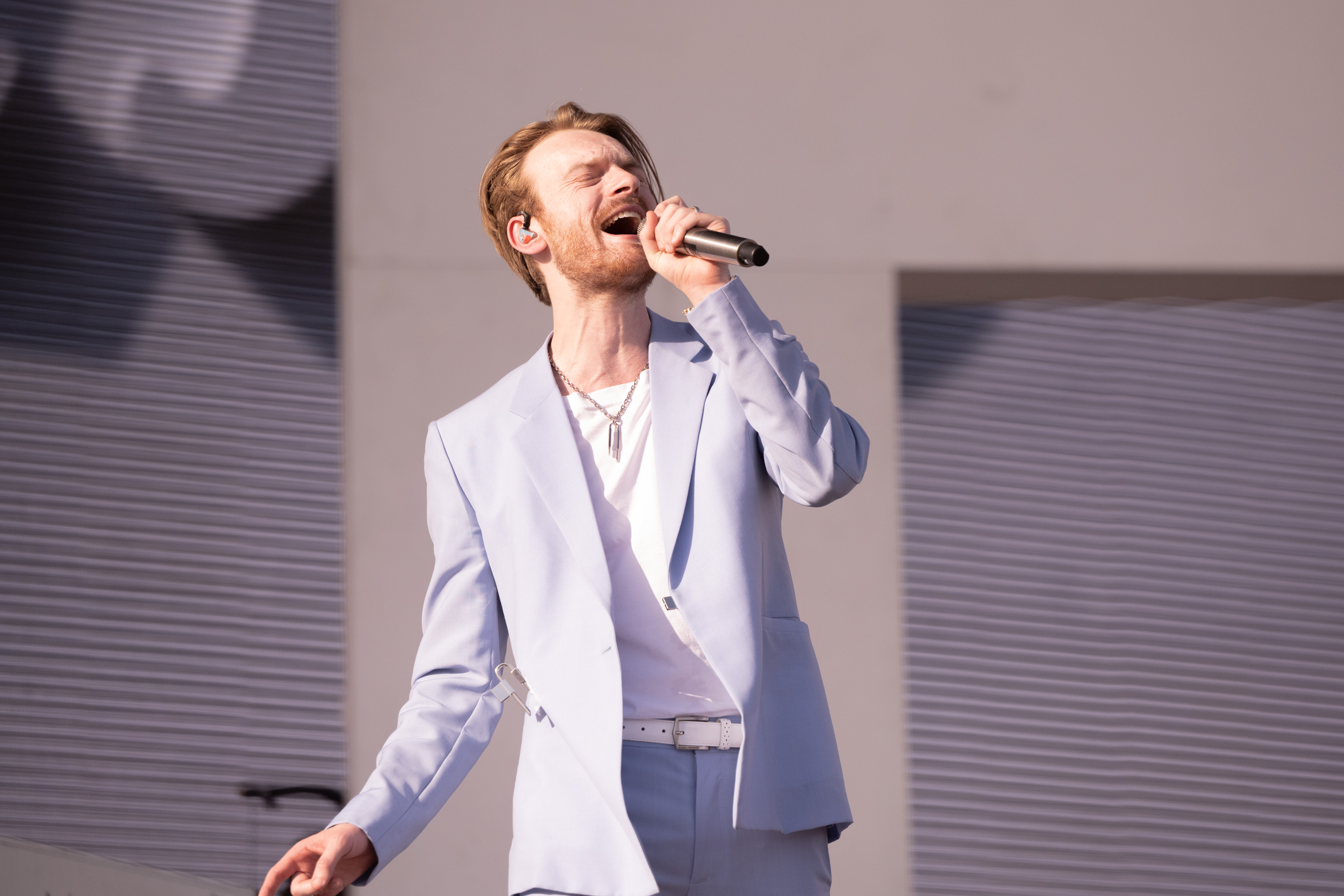 As a songwriting duo, Eilish and her brother/collaborator FINNEAS earned several Grammy Awards and nominations. They earned recognition for tracks "Bury a Friend," "Bad Guy," and "Happier Than Ever." In 2022, Eilish headlined the Coachella Valley Music and Arts Festival, with FINNEAS performing his own original music during his solo set. 
Eilish and FINNEAS are also the songwriting duo behind several songs for Disney and Pixar's animated film Turning Red. The artists created early 2000s-inspired hits for a fictitious boy band — 4*Town.
Eilish said that she "loved the film," adding that writing the 4*Town songs "has literally been the most fun [the sibling duo] had writing."  
"We wrote three songs," Eilish added during a Pixar official featurette. "One that's the confidence booster. One that's more of a love ballad and then one that is the hit song that everyone knows." 
Songs "1 True Love" and "U Know What's Up" are included in the official Turning Red soundtrack, earning millions of Spotify plays since their debut. As 4*Town's hit song, it made sense that FINNEAS highlighted "Nobody Like U" during his 2022 Coachella set on Sunday of the music festival. 
FINNEAS performed 'Nobody Like U' from 'Turning Red' at Coachella
FINNEAS appeared alongside his sister for her headlining Coachella performance on Saturday. As a solo artist, FINNEAS also enjoyed a performance on Sunday, highlighting original songs "The Kids Are All Dying," "Angel," and "A Concert Six Months From Now."
A few days before the festival, FINNEAS shared a poll on Twitter, asking if he should bring 4*Town to Coachella. With over 20,000 votes, fans of the Disney and Pixar series confirmed a reunion should happen.
As an unofficial 4*Townie himself, FINNEAS also debuted an acoustic version of "Nobody Like U" from Turning Red. Videos later surfaced on social media, with some fans wondering where the other members of this fictional boy band were. 
Finneas appeared as the 4*Town member Jesse in Disney and Pixar's 'Turning Red'
Aside from writing the 4*Town music, FINNEAS appeared as the animated character ​Jesse in this boy band. Other musicians also appear as the 4*Town heartthrobs. That includes Jordan Fisher as Robaire, Topher Ngo as Aaron T., Grayson Villanueva as Tae Young, and Josh Levi as Aaron Z.
"Nobody Like U" is available on most major music platforms, while Turning Red is available for streaming on Disney+.