Fiona Gallagher's Missing 'Shameless' Storyline Revealed by Showrunner — Where Is She Now?
Showtime wrapped its longest-running series with the Shameless season 11 finale on April 11, 2021, without Fiona Gallagher's return (Emmy Rossum). Many fans were devastated by the ending and heartbroken that the eldest sister didn't make an appearance. There were also many questions about the fate of the Gallaghers' lives after the series ended. Showrunner John Wells explained what they had planned for Rossum's character if she had made it back for the final season.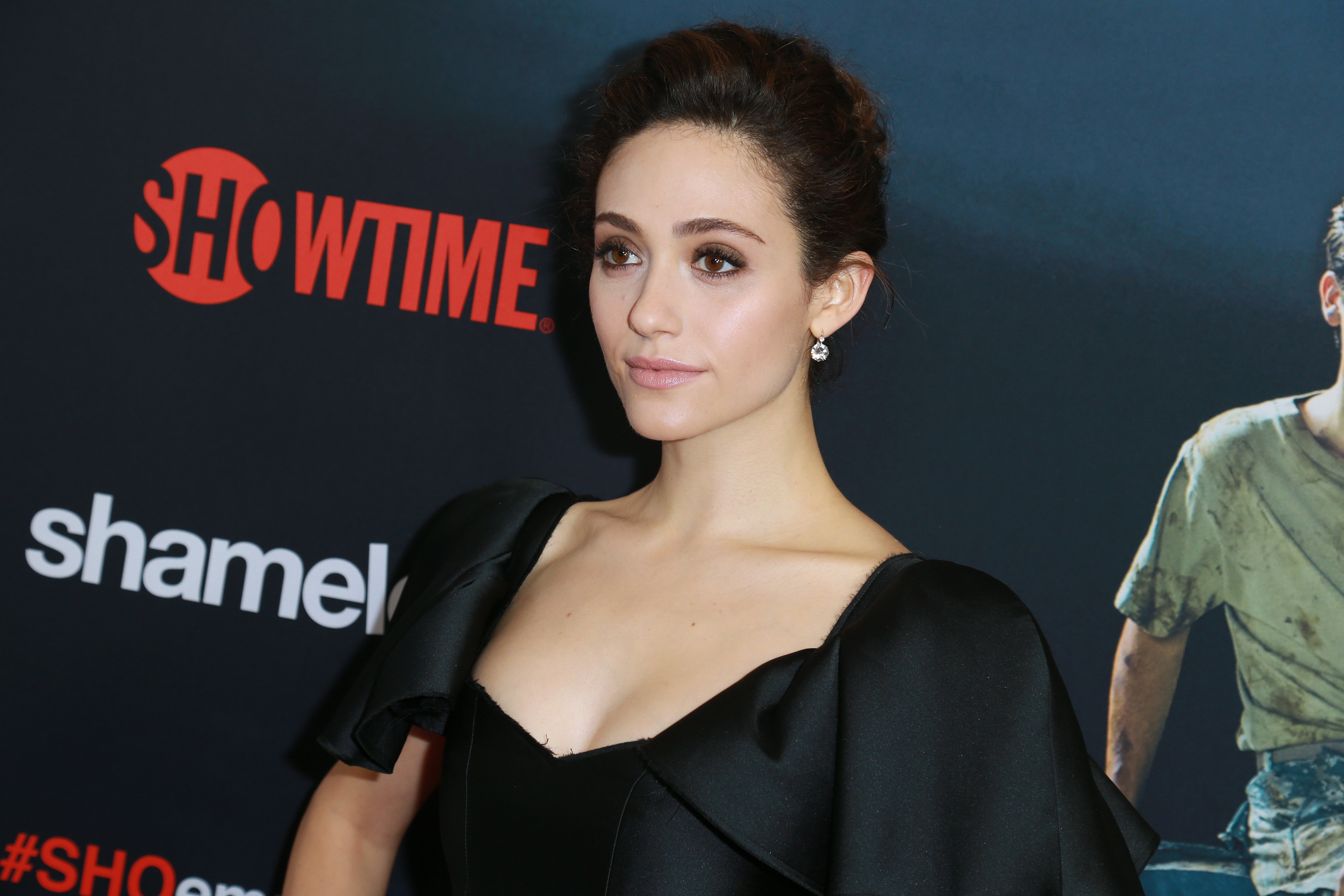 'Shameless' finale was missing Fiona Gallagher
When the Shameless Finale aired on April 11, 2021, Frank Gallagher (William H. Macy) died of complications from COVID-19. He was diagnosed with alcoholic dementia in the last season and had woken up from a recent overdose. However, he didn't make it. Instead, his spirit took a trip to the Alibi, where his family celebrated Ian (Cameron Monaghan) and Mickey's (Noel Fisher) anniversary.
His entire family, plus Kev (Steve Howey) and V (Shanola Hampton), made their way outside while singing "The Way We Get By." Frank floated above the city on his barstool with his beer in hand. A voiceover read the contents of his very Frank letter. However, after the episode ended, viewers were distraught that his oldest daughter, Fiona, did not appear in the Shameless series finale.
Emmy Rossum wanted to return for the 'Shameless' series finale
Showrunner John Wells explained to TVLine that Rossum tried very hard to return for the Shameless series finale.
"She lives in New York with her husband, and we managed to time it just at the wrong time, unfortunately," Wells told the outlet. "We hit the second or third time everything shut down with two-week quarantines. So just the timing didn't work out."
The cast and crew were as heartbroken as the fans that they could not make things work out for Rossum to return to the set.
"It was disappointing for all of us, and especially for Emmy," he added. "But with her other obligations, she couldn't go back and quarantine for two weeks in New York after being in Los Angeles. It's sad. A minor inconvenience given the major tragedy of the pandemic, but sad for all of us, nonetheless."
Fiona Gallagher's 'Shameless' storyline revealed
Although there were various ideas about what Fiona would do when she returned to Shameless, none of them came to fruition.
"She was going to come back and deal with Liam's guardianship," Wells explained in the same interview. Fiona would help choose "where Liam was going to be as they sold the house and be a part of all those decisions. "[We'd] have some more moments with Fiona and the rest of the family." 
Wells also gave insight into what Fiona would be doing now on Shameless — where she was headed after the finale.
"I think she's down in Florida," Wells told The Hollywood Reporter. "We joked in the room that she ended up getting a job at Disney World, probably in Epcot Center because she would never get a job on the better side. We had a lot of jokes for her, but we never actually nailed it down. But she would have a life and be pursuing her own things. That's how people move on with their lives."