Fired MTV Star Taylor Selfridge Claims She Decided to Quit Filming 'For the Benefit of Myself and My Daughter'
Taylor Selfridge of Teen Mom OG is the latest in a growing list of reality TV stars who have been fired for making racially charged comments.
Taylor Selfridge is the latest in a growing list of reality TV stars who have been fired for making racially charged comments. MTV cut ties with Selfridge after tweets from 2012 resurfaced. The network also decided not to broadcast a new special with Selfridge and her boyfriend Cory Wharton, Teen Mom OG At Home: Cory & Taylor's Baby Special. The program was originally set to air June 9.   
"We pulled #TeenMomOG At Home: Cory & Taylor's Baby Special from the schedule & ended our relationship with Taylor Selfridge in light of her past racist statements on social media," the @TeenMom_OG Twitter account shared. "We strongly condemn systemic racism and stand with those raising their voices against injustice."
Taylor Selfridge claims she left 'Teen Mom OG' for family reasons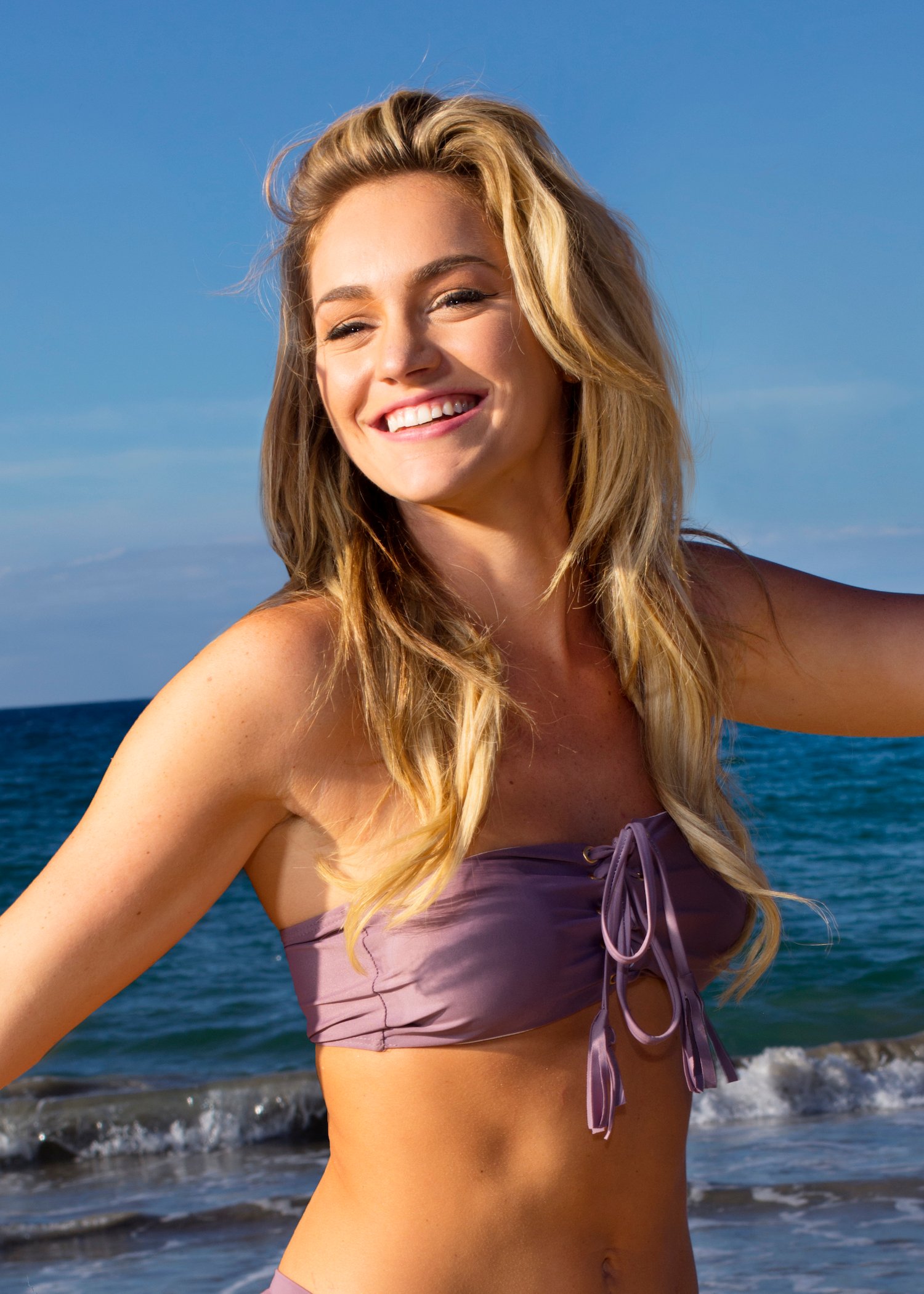 MTV says it fired Selfridge for her racist remarks, but Selfridge, 26, is telling a different story. In an Instagram Story, she wrote that she decided to leave Teen Mom for personal reasons. 
"I made the decision last week to not film the next season of Teen Mom OG with Cory for the benefit of myself and my daughter," she wrote. "I don't believe the reality TV lifestyle benefits me any further at this point in my life." 
Selfridge has since made her Instagram private, but In Touch Weekly was able to capture her Story before that happened. 
Selfridge says MTV is 'selective' about applying rules to its stars 
Selfridge went on to claim that she was being unfairly singled out by MTV for her past mistakes. 
"With current events being what they are and reality TV being selective in who they apply rules to or what is considered acceptable behavior, I do not have any further respect." 
Selfridge, who has also appeared on Are You the One? and Ex on the Beach, said she had already "addressed by mistakes many times" and "would like to move on and continue to be the best version of myself." 
"I apologize for anyone I have hurt or offended in the past," she wrote.  
Selfridge is under fire for past tweets
In tweets unearthed by The Blast, Selfridge made comments about being scared of black people and made offensive remarks about her uncle's Asian girlfriend. 
In season 8 of Teen Mom OG, Selfridge talked about her past behavior with Wharton's ex Cheyenne Floyd. "At the time, because I was younger, I wasn't thinking it was anything negative, she said. "I thought 'Oh, this is funny' or something like that, but it's not. This happened a long time ago."
Floyd — who shares a daughter, Ryder, with Wharton — hasn't addressed Selfridge's firing. But in a May 29 tweet, she did call out current Teen Mom OG cast members for not speaking out about the murder of George Floyd.
"As the only black mother on an all-white show, your silence has said enough for me," she wrote. "A black man was murdered in front of the world, stop posting click bates & post to make a change. #TEENMOMOG"
MTV also fired 'The Challenge' star Dee Nguyen 
Selfridge isn't the only MTV star to get the boot for racially insensitive remarks in recent days. The network also cut ties with The Challenge's Dee Nguyen following her tweets in response to Floyd's death. 
At Bravo, Vanderpump Rules stars Kristen Doute and Stassi Schroeder were fired after former cast member Faith Stowers revealed that they had called the police on her for a crime she didn't commit. New VPR cast members Max Boyens and Brett Caprioni were also fired for past racist tweets.
Check out Showbiz Cheat Sheet on Facebook!