'Firefly': What Is Alan Tudyk's Net Worth?
Science fiction movies and TV shows remain a huge hit for viewers today — the old and new. From Star Wars to Star Trek and Firefly, there's just something about the futuristic and advanced scientific concepts that keep the genre thriving. Alan Tudyk is one of those actors well known in the realm of science fiction.
He may not only be known for his popular science fiction roles, but the Star Wars game and movie star has made a significant portion of his money in the industry's genre. Since his debut in 1997, let's dive into how much Tudyk's net worth has grown. 
Alan Tudyk's personal life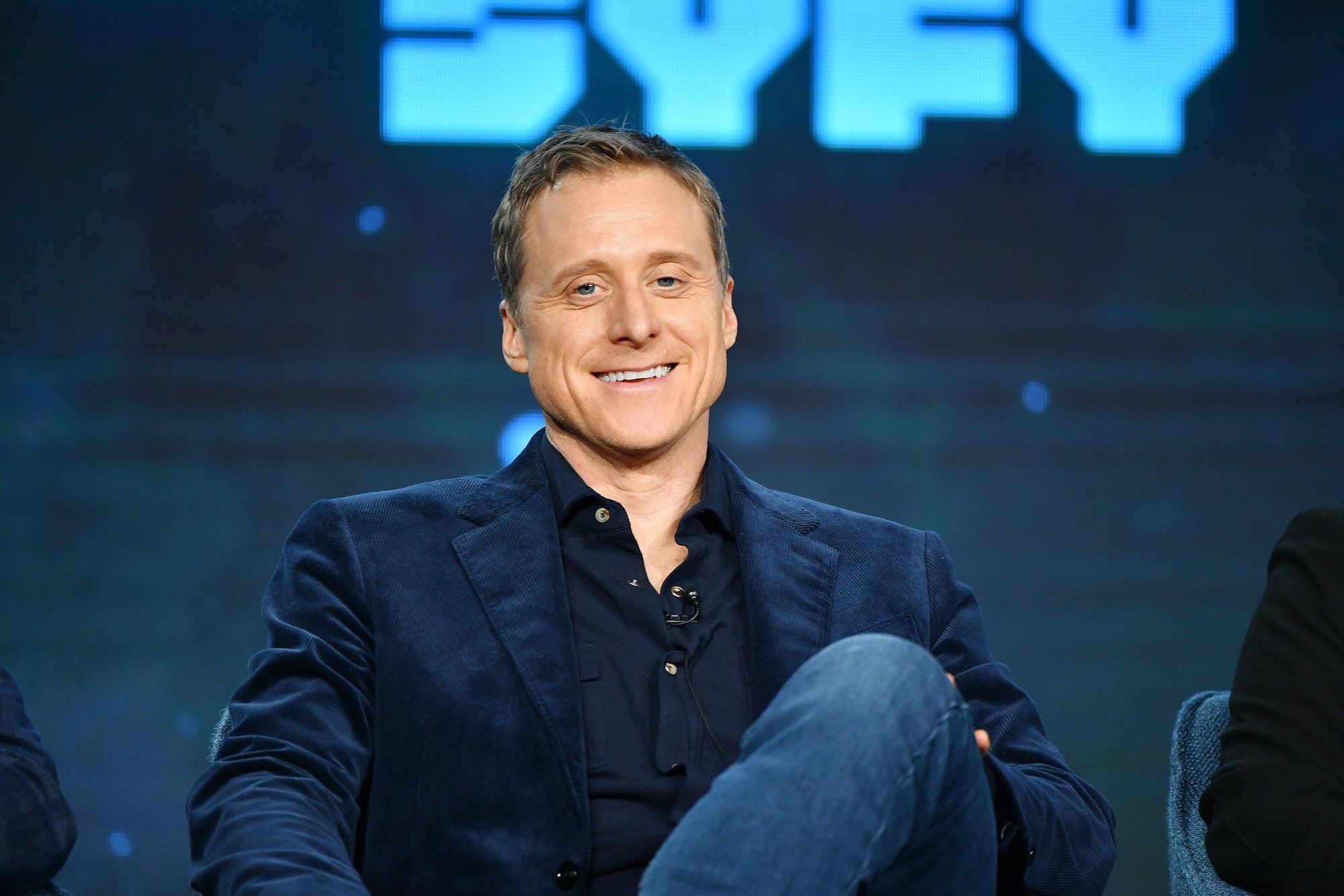 The Firefly star was always passionate about his career, preparing himself for a future with the film industry. He always knew he wanted to take acting more seriously and make a career out of it.
Following his graduation from Plano Senior High School, The famous People reported that Tudyk studied Drama at Lon Morris College, won an Academic Excellence award, and decided to continue his drama education further at the Juilliard School in New York City. However, he did not graduate at that time. 
Today he is married to a professional choreographer named Charissa Barton. They dated for a couple of years before tying the knot in 2016. As of right now, the 50-year-old and his wife do not have children together.
His acting career and success
After much success in school and college productions, Tudyk started gaining attention in the film industry. He has diverse talents and can take on various roles and genres, but many fans know him best for taking on funny roles or appearing in some hit science fiction films and series.
He's best known for playing Hoban 'Wash' Washburne in Firefly, Sonny in I, Robot, Steve The Pirate in Dodgeball: A True Underdog Story, and Wat in A Knight's Tale. Voice acting is another film industry talent the Hollywood star is known for, including animated movie roles like Lenny/Oscar/Dab on Ice Age, Duke in Frozen, and Alistair Krei in Big Hero 6. 
According to IMDb, the actor has received 11 awards in total and 15 nominations. Some of his award-wins include an Annie Award for Wreck-It Ralph, a Clarence Derwent Award for Best Supporting Male, and several Behind the Voice Actors Awards. 
How much Alan Tudyk is worth
With nearly 130 acting and voice acting roles under his sleeve, the Resident Alien actor has quite a few gigs listed on his resume. Not to mention he has also written two Star Wars books called Unexpected Detour and Star Wars Adventures, Vol. 2: Unexpected Detour. After such success, Tudyk is estimated to be work a couple of million.
"[Tudyk] has achieved a lucrative, well-rounded, and successful career for over a decade," Celebrity Net Worth reported. And over the years, "[the] American actor and voice artist has [earned] a net worth of $2 million."
However, this is hardly it for the diversely talented star. That number is likely to keep growing over the years. Just in 2021 and 2022 so far, Alan Tudyk is filming for two animated films and has three works in post-production. It wouldn't be too surprising if a few more get added to his workload within the year, either, since the Rick and Morty star typically stars in several film/TV series a year.