'Firefly Lane': Katherine Heigl Chose To Play Tully Because the Character Scared Her
Katherine Heigl is back on the small screen. She's the star of Netflix's latest original series, Firefly Lane. Why does the Grey's Anatomy alum play Tully? Because the character scares her. 
'Firefly Lane' is based on a book
Firefly Lane is the TV adaptation of Kristin Hannah's 2008 novel of the same name. The series follows Tully Hart (Heigl) and Kate Mularkey (Sarah Chalke) through their decades-long friendship all the way to present day. 
As an adult, Tully's the confident, successful host of a popular daytime talk show called The Girlfriend Hour. However, scenes of her teenage and young adult self tell a different story. As for grown-up Kate, she's embarking on a new chapter of her life. She's about to be divorced and has a rebellious teenage daughter. Firefly Lane kicks off with her going back to work. 
RELATED: Katherine Heigl Felt 'Terrified' After Being Labeled the Most Hated Woman in Hollywood
Tully's unapologetic attitude attracted Katherine Heigl to the character
In a February 2021 interview with Decider, Heigl opened up about her role as Tully. She admitted the character scared her and was the least like her of the two leads. According to Maggie Friedman, the show's creator and showrunner, the award-winning actor identified more with Kate than Tully. So when it came to choosing which character to play — Heigl got cast on Firefly Lane first so Friedman let her pick — Heigl went with Tully. 
What specifically scared her about the character? It wasn't the '80s hair or her past but "the fact that Tully doesn't apologize," Heigl said. "Because it's all I do! I spend all day everyday apologizing, for nothing most of the time."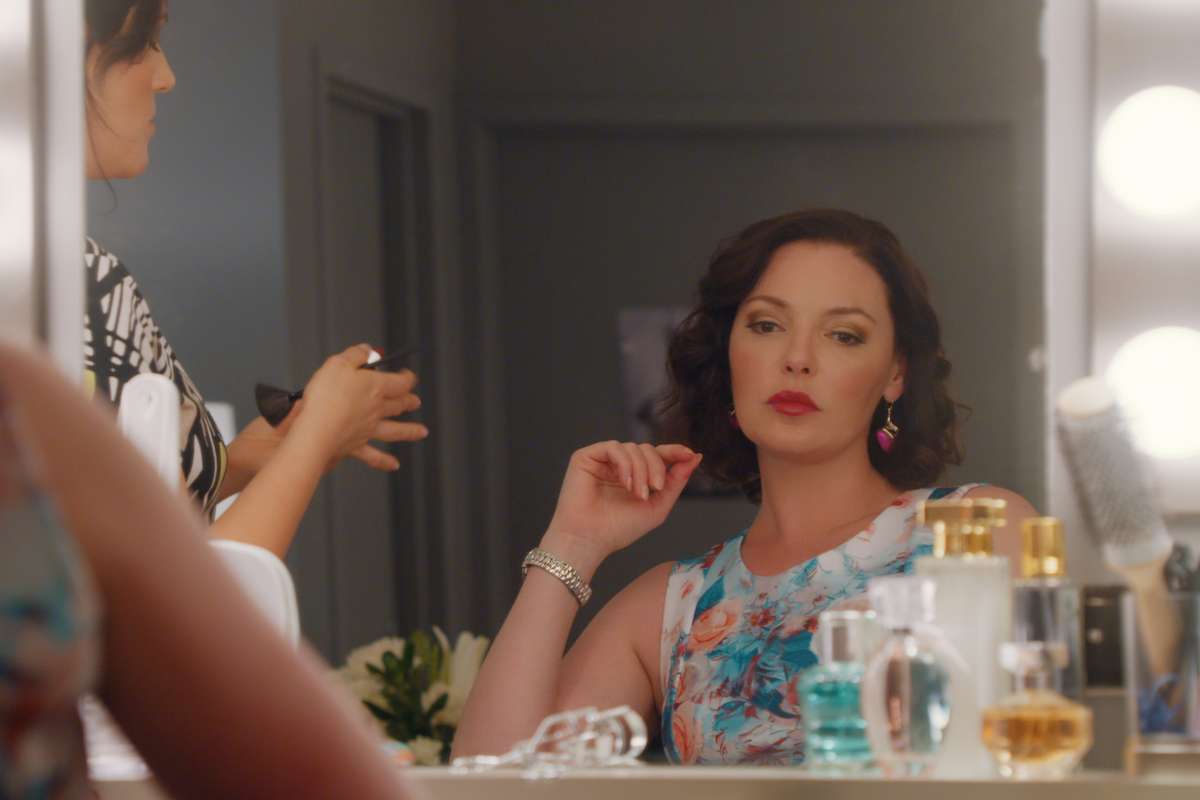 She continued, saying she questioned whether or not she could find "unapologetic ambition" like Tully's within herself.
"I thought, 'Can I can I do this? Can I understand a woman like this?' I mean, I can certainly understand it. But can I do it? Can I find that in me?" Heigl explained.
She found it. Firefly Lane premiered on Feb. 3, 2021, with Heigl playing the focused and accomplished Tully. 
RELATED: 7 Shows Like 'Firefly Lane' to Binge After You Watch the New Katherine Heigl Series
Is Netflix making 'Firefly Lane' Season 2? 
Is there more in store for Tully and Kate? The program ended — no spoilers — leaving the door open for more episodes. But will Netflix move ahead with Firefly Lane?
The streaming giant hasn't issued any word on the show's fate in the weeks since its debut. Although that's pretty standard for them. Given Firefly Lane's popularity — it climbed to the no. 1 spot on the streaming service's top 10 list — a second season is looking like a possibility.
Plus, there's more material to cover. Hannah, the author of the book that inspired the show, has a second Firefly Lane novel called Fly Away. Until Netflix makes an announcement, fans can watch Firefly Lane Season 1. 
RELATED: 'Firefly Lane': Will [Spoiler] Die Like in Kristin Hannah's Book?