'Firefly': Rebecca Gayheart Was Fired After Only 1 Day on Set
Firefly is a TV show that has inspired intense fan devotion. The fantasy series, helmed by Joss Whedon, might have only aired for one season, but it created a movement that is unlike anything else in pop culture, with millions of fans clamoring for the show's eventual return, or a reboot of some sort.
The story created in Firefly has gone on to launch a merchandising empire, with a suite of digital products, a 2005 movie based on the characters and events featured in the series, and a role-playing game.
Ultimately, it is the characters that helped to make Firefly so beloved with viewers everywhere — even if the process of casting the perfect actors to bring the characters to life wasn't without some major setbacks. 
What is 'Firefly' about?
Firefly debuted on the Fox network in 2002. Set in the year 2517, it told the story of a group of humans in a new star system, following the adventures of the crew of the ship Serenity. Dealing with larger issues of moral and ethical problems in society, Firefly related how the Serenity's crew must struggle to survive in a new environment — all while learning to live with each other. 
Despite Firefly's strong start on television, the series was abruptly canceled after only 11 episodes. The show wrapped up after the first season, leaving fans with more questions than answers, and a burning desire to see what happens to the characters that they had grown to love.
Firefly has spawned a massive merchandising empire, but in spite of the wealth of auxiliary materials, fans still pine for a reboot or sequel to the iconic show that ended far too soon.
Who played Inara Serra in 'Firefly'?
Firefly featured a large ensemble cast, including Nathan Fillion and Gina Torres. In the role of Inara Serra was Morena Baccarin, who fans might know best for her work in superhero films such as Deadpool. Inara was one of the show's main characters, an escort who rents one of Serenity's small shuttles.
While she has a hard time relating to many of her fellow passengers and crew, Inara's mere presence on the ship helps to grant her companions with a greater social standing. Inara and Mal, played by Nathan Fillion, experience a lot of romantic tension, but always keep their relationship professional.
While Baccarin became a fan-favorite, she wasn't the first actress who was in the running for the role of Inara. 
Rebecca Gayheart was originally cast as Inara Serra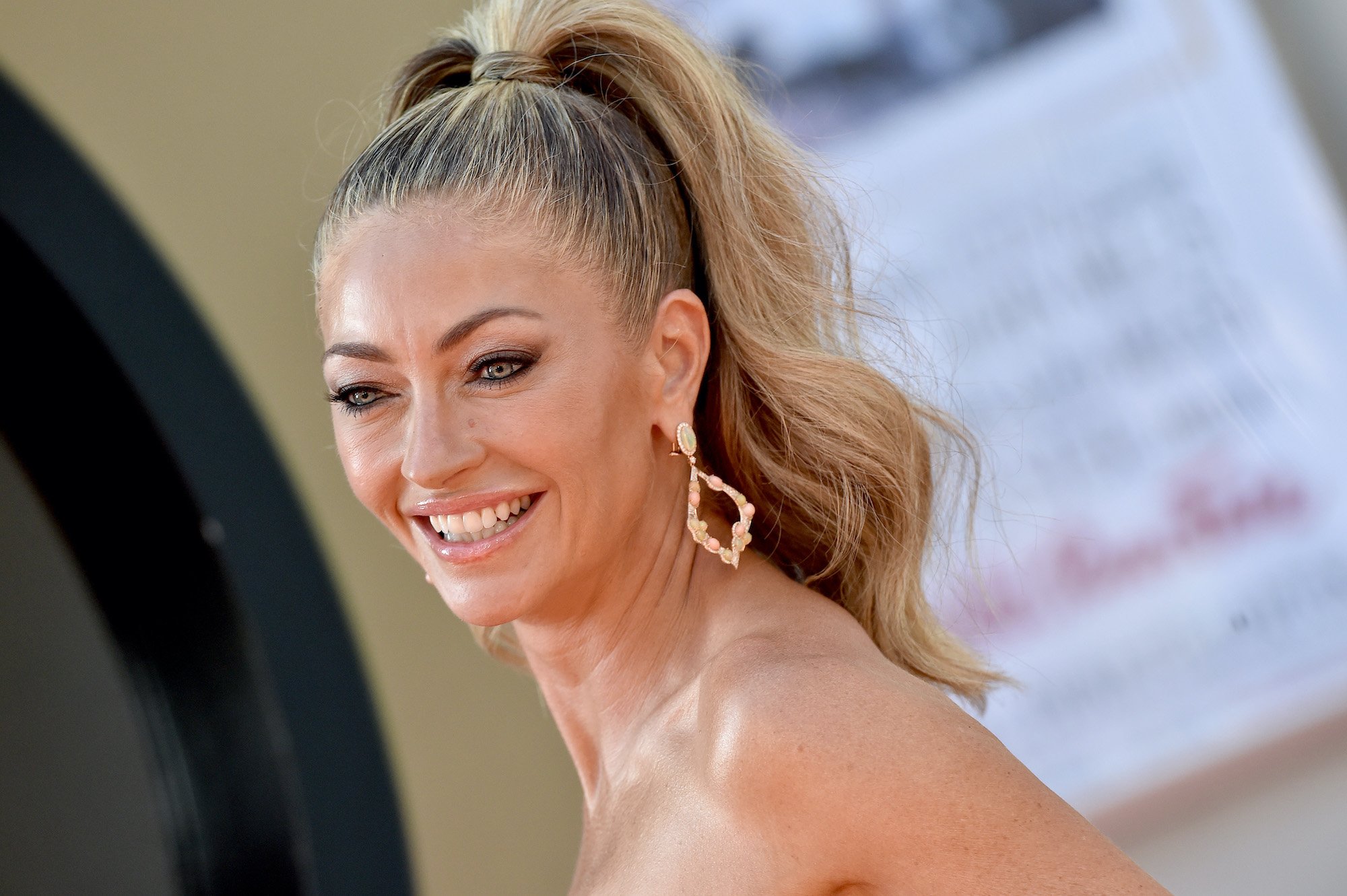 Well before Morena Baccarin made the part of Inara Serra her own, actress Rebecca Gayheart was cast in the role. Gayheart, who began her career as a teen model in the '80s, had the acting chops and the skills to bring Inara to life — but according to a report by Mental Floss, Gayheart was fired after only one day on the set.
The report states that it is due to the fact that Gayheart had no chemistry with the rest of the cast. Still, showrunners didn't let the grass grow under their feet, and only two days after Gayheart was fired, Morena Baccarin was brought on board to play Inara and immediately started filming.
As for Gayheart, she might not have appeared in Firefly, but she went on to act in television shows like Dead Like Me and Nip/Tuck. Ultimately, things worked out for the best — even if curious Firefly fans might have enjoyed what Gayheart would have brought to the role of Inara.