First Batman Webtoon 'Wayne Family Adventures' Nearly Demolishes Half a Million Views Over First Weekend
Batman long protected Gotham, but now he protects a new domain. Debuting on Webtoon on September 8, Batman: Wayne Family Adventures nearly shattered half a million readers over its first weekend — hundreds of thousands of more readers than the average in-print comics. DC's new Batman Webtoon may mark a turning point for the Dark Knight.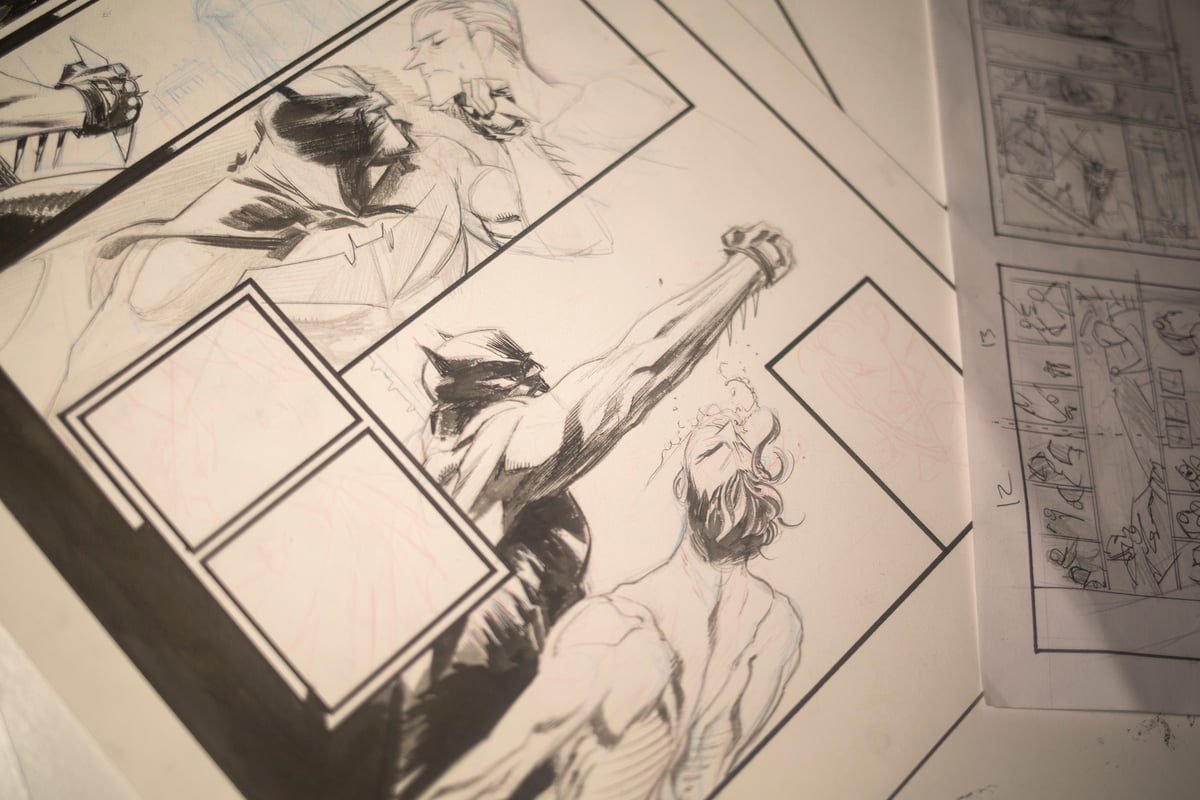 'Batman: Wayne Family Adventures' broke 400 thousand readers in 2 days
The project exploded onto the scene, drawing in hundreds of thousands of readers. In the first two days alone, more than 400 thousand fans from both DC and Webtoon flocked to read.
Following a more light-hearted take on Bruce Wayne, Alfred Pennyworth, the Robins, and other Gotham residents, Batman: Wayne Family Adventures massively departs from the often grim-and-gritty Batman tone.
And fans love it.
Currently, four episodes of the Batman Webtoon are available, completely free. Over the weekend, readership only increased and broke half a million readers.
As of Monday, September 13, the total sat around 480 thousand. Then, on September 20, after Batman Day, that total shot up to 545 thousand. With word spreading across the internet, that number can only grow.
The Batman Webtoon follows a brighter take on Bruce Wayne
A running joke among casual comics fans is that Batman never smiles. With the hero as dour and skeptical as Bruce Wayne, it's an understandable perception.
However, the new Batman Webtoon takes this in a different direction.
Despite Batman's reputation as a longer and anti-family man after the murder of his parents, the Bat-family has grown significantly large.
Dipping into Bruce's adopted sons and sidekicks, his biological son Damian, Barbara Gordon AKA Batgirl, and others, Wayne Family Adventures looks at a more homely take on the characters.
Characters like Jason Todd and Stephanie Brown in less stressful situations gives readers a better understanding of their personalities.
If DC's goal was to introduce new readers, then a slice-of-life Batman story to invest people in these characters was a stroke of genius.
DC wanted to create an accessible Batman Webtoon
Earlier in 2021, DC Comics and Webtoon announced a partnership. DC characters would hit the webcomics site with brand new stories set just outside of DC's main continuity.
Webtoon has made waves recently, with several webcomics receiving Netflix adaptations. The Lore Olympus series itself already built a huge following, and fans are excited about its animated series.
As for DC, Batman is by far their most popular hero. If you walk into any comic shop and the amount of Batman collections cannot compare to any other superhero.
It seemed natural for the first DC webcomic to be a Batman Webtoon.
Then along came Batman: Wayne Family Adventures.
An issue the comic industry faced in recent years was the struggle to attract new readers. With thousands of comics per character, casual fans find it intimidating to get on board.
The goal of the new online series came about from DC wanting to give casual readers a chance to experience their characters without needing decades worth of comic knowledge.
While Wayne Family Adventures barrels past that half-million mark, more DC comics will undoubtedly make their way to Webtoon.