'First Kill': Imani Lewis Answers Where Is Cal Going in the Season 1 Finale
First Kill shows a vampire and a monster hunter falling in love. One of the stars of the Netflix show addresses one of the big questions fans have after watching the finale.
[Spoiler alert: This article contains spoilers for First Kill season 1 finale]
What happens to Cal in 'First Kill'?
RELATED: How Old Are' First Kill' Stars Sarah Catherine Hook and Imani Lewis?
The whole season follows Calliope "Cal" Burns (Imani Lewis) and Juliette Fairmont's (Sarah Catherine Hook) complicated relationship. They're determined to make it work even though their families are against it. But that changes in "First Betrayal."
Juliette accidentally turns Cal's brother, Theo (Phillip Mullings Jr.), into a vampire. This is after he was battling Elinor (​​Gracie Dzienny) with Apollo (Dominic Goodman), and Apollo accidentally stakes him.
Cal doesn't forgive Juliette because she knew there was a chance Theo could be turned by a bite. It's also devastating for Theo to become a vampire because that's what killed his birth mother.
Cal tells Juliette to stay away from her and threatens to stake her even though it won't kill her. "That's right," Cal says. "You're a very special kind of monster. But I will spend the rest of my life trying to figure out how to kill you and every Legacy like you."
Juliette apologizes and leaves. Cal is later seen running down the street alone.
Imani Lewis says she doesn't think Cal knows where she's going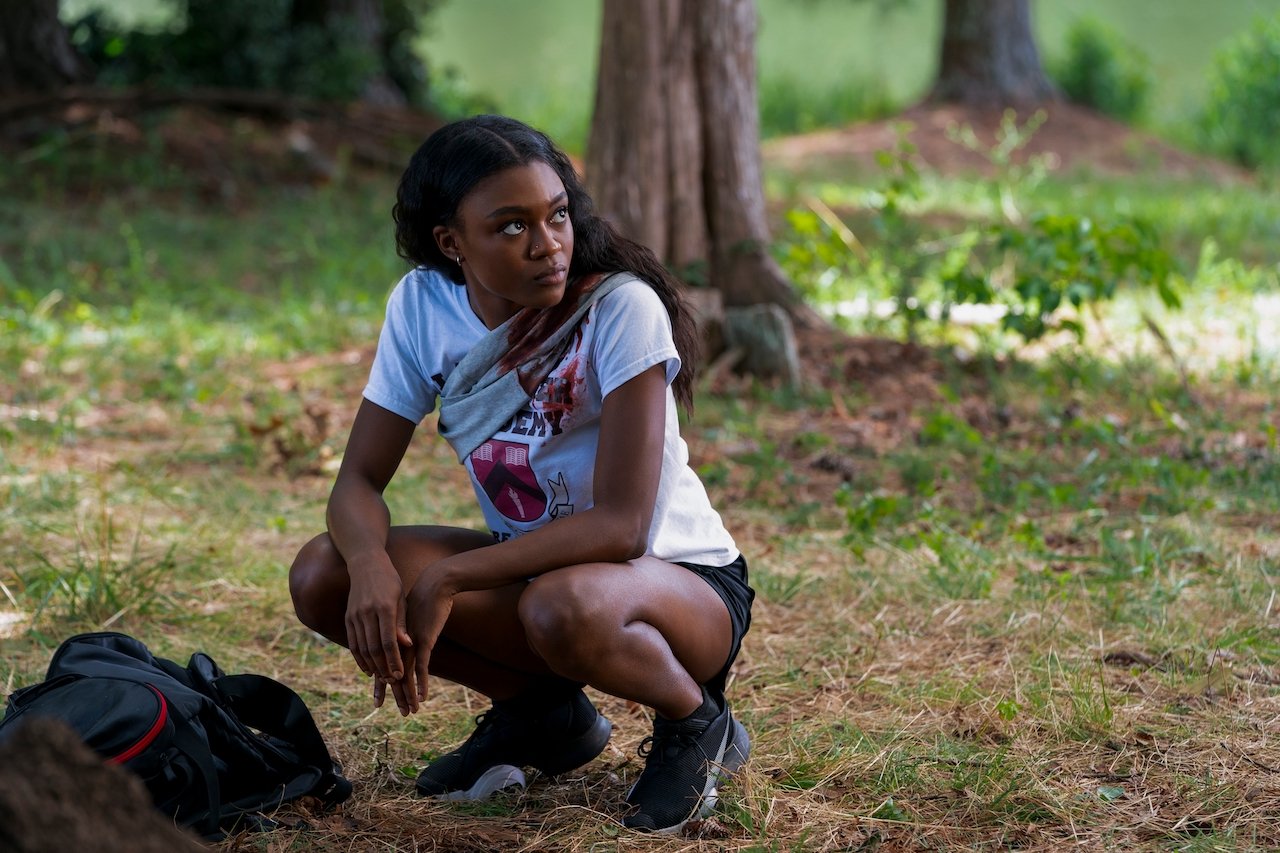 RELATED: The 'Supernatural' Lessons Jensen Ackles and Jared Padalecki Will Take to 'The Boys' and 'Walker'
The finale leaves a lot of mystery around our main characters. Lewis talked about Cal leaving with Hollywood Life.
"I don't even think Cal knows where she's going," the actor said. "I think Cal is in a place where her world is completely scrambled. Everything she's ever been sure about, all that self-awareness, or all that sense of sureness completely falls through her hands like sand."
The actor later said, "I feel like she probably feels like she doesn't have any options. Who else does she turn to? I think Cal's a lot like her mom in the sense that when it gets tough, she'll put the gloves on and start boxing. But I think it goes beyond that now. I feel like she just needed to escape, and I don't know where but I think the point is just to get away."
Could Cal forgive Juliette in season 2?
It's unknown if there will be a second season. But if there is, we have to wonder if the slayer will forgive the vampire.
The finale showed Talia (Aubin Wise) bringing Theo to Juliette's brother, Oliver (Dylan McNamara). Oliver says he plans to run the place with the help of a witch and more monsters.
Both families will want to stop this from happening. So there's hope Juliette and Cal might come together if there are more episodes.
RELATED: 'Heroes' Fans Literally Saved Some Characters' Lives