'First Kill': Imani Lewis Hints Cal Might Turn Into a Villain
First Kill shows two unlikely characters falling in love. Imani Lewis talks about the future of Calliope "Cal" Burns on the Netflix show and her potentially becoming a villain.
[Spoiler alert: This article contains spoilers for First Kill season 1 finale]
'First Kill' questions what is a monster?
RELATED: How Old Are' First Kill' Stars Sarah Catherine Hook and Imani Lewis?
The new show depicts a world full of monsters and monster hunters. After monster hunter Cal and legacy vampire Juliette Fairmont (Sarah Catherine Hook) fall for each other, they have a lot of conversations about what it really means to be a monster with their families.
The Burns family tries to kill Juliette's family first and fails. Meanwhile, in the Fairmont family, Elinor (Gracie Dzienny) feeds off of humans, messes with their memory, and even kills for fun.
In the finale, Juliette accidentally turns Cal's brother, Theo (Phillip Mullings Jr.), into a vampire. Cal breaks up with her for this and vows to find a way to kill legacy vampires.
Imani Lewis says Cal's hurt feelings could form a villain origin story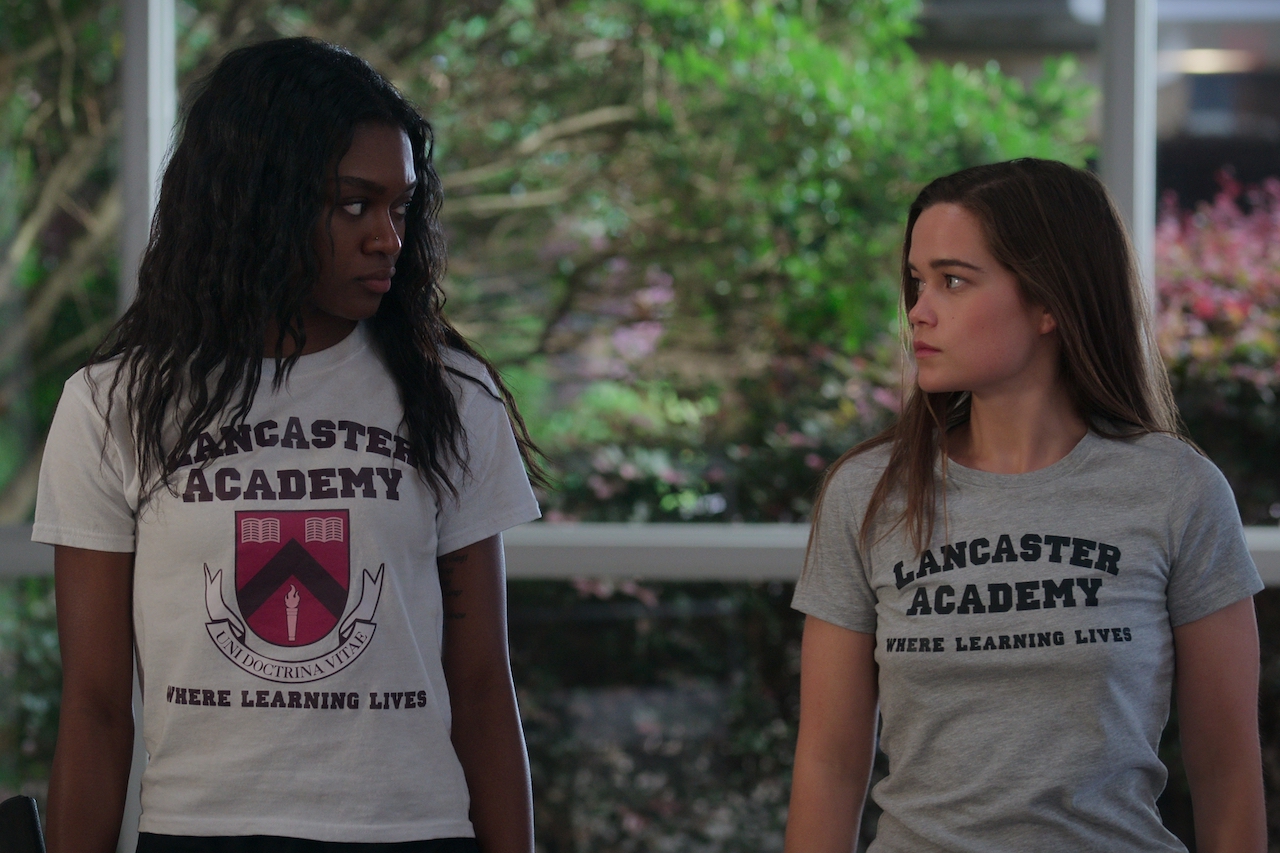 RELATED: 'First Kill': Is the Netflix Show Based on a Book?
The finale ends with Cal angry at Juliette. Lewis talked to Hollywood Life about where that anger could lead.
"Juliette woke up something different in Calliope," she said. "But in the same breath to have been hurt so deeply that way, that's how villain origin stories form, from a great betrayal or a broken heart. That's how we get these kinds of villains that go on these sprees where they're like, I don't care. I have no feelings. I turned them off a long time ago."
The actor then revealed what she hopes to see from her character if there's a second season. "I want to see the version of Calliope that isn't hell-bent on proving who she is to her family," Lewis said. "I want to see a version of Calliope that is utterly and completely independent in her thinking and does not need the reassurance or the validation from her family. I think it'd be interesting to see what that kind of Calliope looks like."
Will Cal pull away from her family?
The first season showed Cal focused on trying to have her first kill to fulfill her destiny in her family. It also started with the family of hunters united.
The season ended with the Burns family deeply fractured after Theo was turned. Apollo (Dominic Goodman) and Jack (Jason R. Moore) wanted to kill Theo. But Talia (Aubin Wise) saved him and gave him to Oliver (Dylan McNamara).
Cal most likely would have been against killing Theo as well. Time will tell if her family pushes her more toward killing monsters or if her mother's newfound sympathy will change that.
RELATED: 'First Kill' Monster Guide: Creatures Mentioned in Emma Roberts' Vampire Netflix Drama