First Male Accuser in R. Kelly Trial Testifies – Says He Met Kelly at McDonald's as a Teen and Was Groomed
One of R. Kelly's criminal trials is continuing and as more witnesses come forward with testimony of abuse, a darker picture into Kelly's alleged cult and grooming tactics are unraveled. Recently, Kelly's former live-in girlfriend gave harrowing testimony of their alleged abusive five-year relationship. Now, the first male accuser in the trial took the stand and says he too was groomed to be Kelly's sex slave.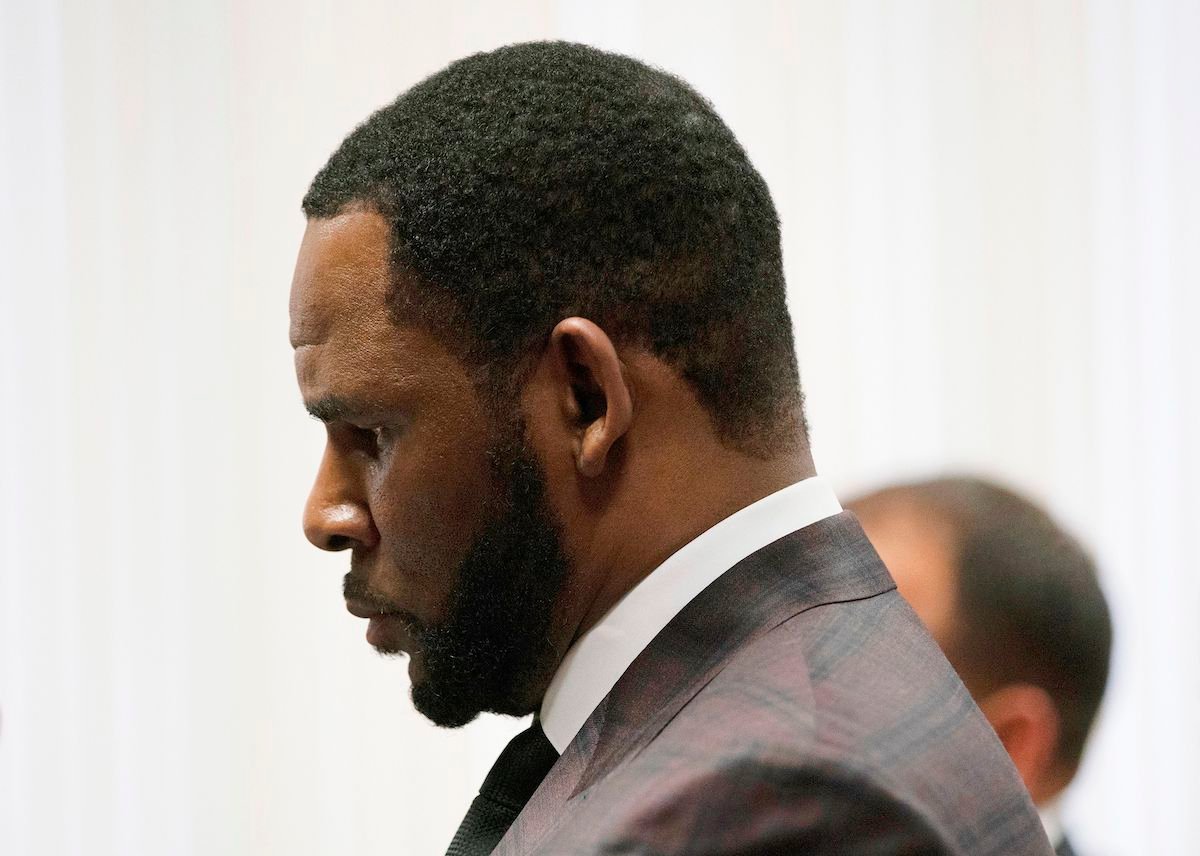 Man says he met R. Kelly when he was a teenager and Kelly promised to help with his career
The Daily Beast reports that a man under the alias Louis testified about his alleged relationship with the disgraced singer. Louis claims he met Kelly while he was working at a McDonald's drive-thru in 2006 when he was 17 years old.
Related: Damon Dash Reveals How R. Kelly Is Part Of The Reason His Business Relationship With Jay-Z Ended on 'Surviving R. Kelly'
According to Louis, Kelly slipped him a piece of paper with his phone number on it. He gave the paper to his mother, who then phoned Kelly to arrange an audition. Louis was an aspiring singer.
Louis and his parents went to one of Kelly's parties at his Olympia Fields mansion. He says he took a photo with Kelly at the party. Louis then claims that Kelly whispered in his ear: "Maybe it would be best if I come to the next party by myself."
Louis alleges R. Kelly groomed him
During a separate encounter with Kelly without his parents, Louis alleges things turned sexual between him and Kelly.
"He asked what I was willing to do for the music," the now 32-year-old said on the stand. "He crawled down on his knees to me and proceeded to give me oral sex."
Louis said he had continued sexual contact with Kelly, and it was usually recorded on video as collateral. 
"As our relationship got stronger, he said I was like a brother. I was his little brother," Louis added. He also said Kelly demanded he be called "Daddy," which other female accusers also allege.
Related: Azriel Clary Speaks on Backlash She's Received Regarding Her Relationship With Her Ex, R. Kelly – 'Victims Should Not Be Shamed'
As time went on, Louis alleges Kelly insisted that he have sexual encounters with others, recalling one time in a garage where he says Kelly "snapped his fingers" and a woman came crawling out.
"He was telling her to say she liked it and say adding that at first, he was OK with it, but that it "was a weird situation…I was uncomfortable."
Louis says he continued with the sexual relationship for years because he wanted a career, noting, "I really wanted to make it in the music industry." He says his sexual relationship with Kelly ended but they remained friends until at least 2018.
The relationship ended after Louis was charged for allegedly trying to bribe another one of Kelly's accusers
Louis told jurors that the last time he saw the singer, Kelly asked him to write a letter "to protect me and him."
"He told me word for word what to say," Louis alleges. Louis says the letter was full of lies. Despite such, he admits that he was later federally charged for trying to bribe another one of Kelly's accusers to "not cooperate with the government." He alleges he did so on his own merit and not at the request of Kelly.
Louis took a plea deal, resulting in him giving testimony in Kelly's ongoing Brooklyn trial.
The trial is expected to last six to eight weeks.