This Isn't The First Time Fans Noticed Tom Cruise's Face Looked Different
Tom Cruise's recent appearance at a baseball game has raised speculation about the actor's appearance. The 59-year-old action star was spotted looking unrecognizable to some, and fans weren't sure what to make of it. But this isn't the first time fans have questioned his looks over the years.
Fans wondered what happened to Tom Cruise's face back in 2016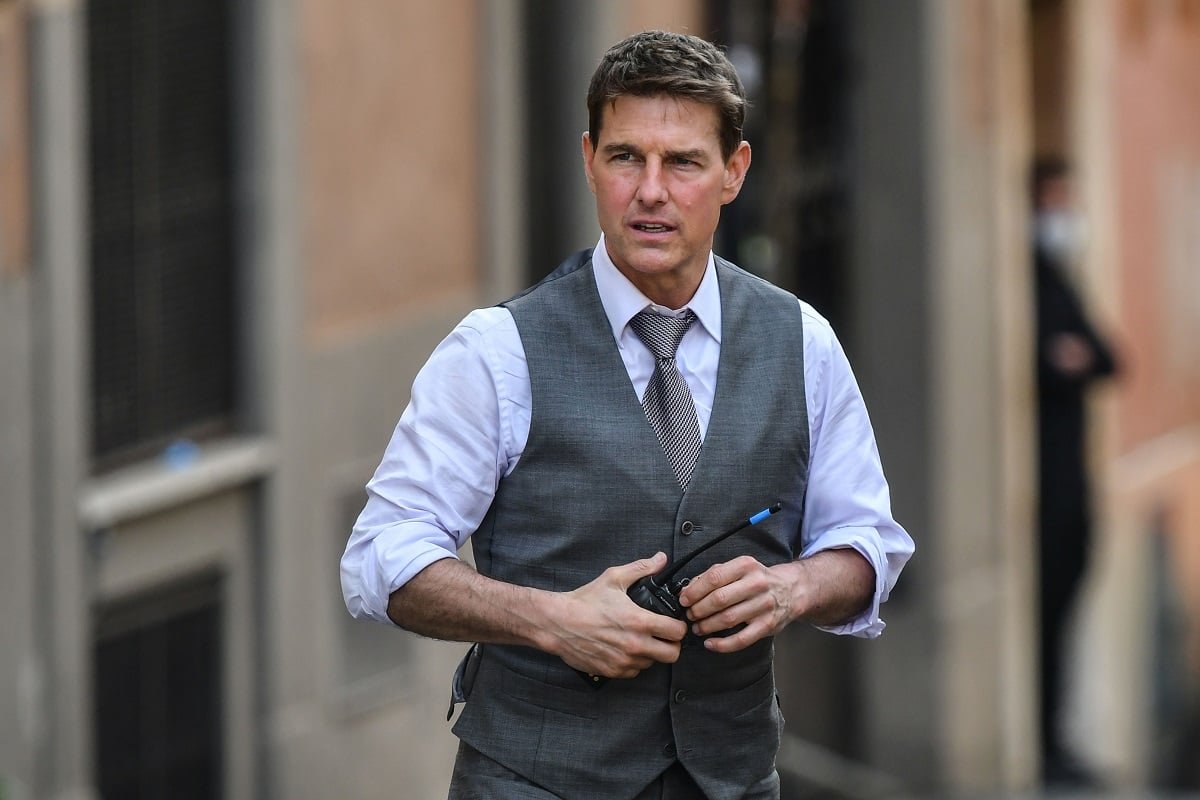 Tom Cruise caused an internet-sized stir over his facial features when he appeared at the 2016 BAFTAs. US Weekly reported that many fans online thought Cruise's face looked frozen and more bloated at the awards show. Theories ran rampant that Cruise might've even gone under the knife for the new look.
"I see Tom Cruise has gone and bought himself a new face," one Twitter user said.
"Tom Cruise's face. I don't know what he's doing to it, but he's beginning to look like a late-90s era Sandi Toksvig," another Twitter used chimed in.
Boyz n the Hood star Cuba Gooding Jr. once told a story that lent credence to the Tom Cruise plastic surgery rumors.
"I don't know what he's had done, but I surprised him at his house one day, and he had all these little red dots over his face," Gooding once said according to US Weekly. "And I said, 'You all right?' And he said, 'I didn't know you were coming.' And I was like, 'I can see why!'"
But has Tom Cruise actually had any work done to his face, or is it all a case of bad, unflattering angles mixed in with bad timing?
New photos convince fans that Tom Cruise went under the knife
In what feels like deja vu to 2016, recent photos have once again inspired Tom Cruise hadplastic surgery headlines. Sheknows.com reported that the Edge of Tomorrow star was spotted attending a baseball game with his son. But a certain segment on Twitter was more concerned with Cruise's facial appearance rather than his appearance at the game. The Twitter comments almost echo the comments Cruise faced several years ago at the BAFTAs.
"Surgery? Weight? Movie Role? Age?? Idk, he's looked Great for his age at 59 Years old. Hard to believe so suddenly he looks this different," one Twitter user wrote.
Has Tom Cruise ever had plastic surgery?
Tom Cruise once stated that he's never had plastic surgery. According to The Sun, Cruise briefly addressed the topic in a 2012 interview with Playboy where he denied having work done to his face.
"I haven't and never would," Cruise said.
But there are some plastic surgeons who claim otherwise.
"Tom definitely looks swollen and puffy, which could be due to filler, post-procedure swelling or weight gain," Dr. Alice Henshaw told The Sun.
The most notable work he's had was when he got braces for his teeth in 2002. He was around 40 years old at the time. Since his playboy interview, however, Cruise hasn't officially commented on whether he's gotten any work done. So, as long as Cruise remains tight-lipped about any procedures, all fans can do is theorize how natural Cruise's face really is.