'First Wives Club' Season 2: When Does the Show Return to BET+?
'First Wives Club' did well on BET+ with its first season, but when does season 2 arrive?
Season 1 of First Wives Club garnered success on BET+ with its tales centered on three friends played by Jill Scott, Ryan Michelle Bathe, and Michelle Buteau. Based on the 1996 comedy film about three divorced women looking to get even with their exes, the dramedy series puts a new spin on things with a trio who are all battling their own marital issues while maintaining their friendship.
Scott, Bathe, and Buteau made their debut in September 2019 as Hazel, Bree, and Ari, and pulled fans into the hilarious (and dramatic) fray with their husbands. Viewers are ready to see more, but when does season 2 of the TV show drop on the streamer?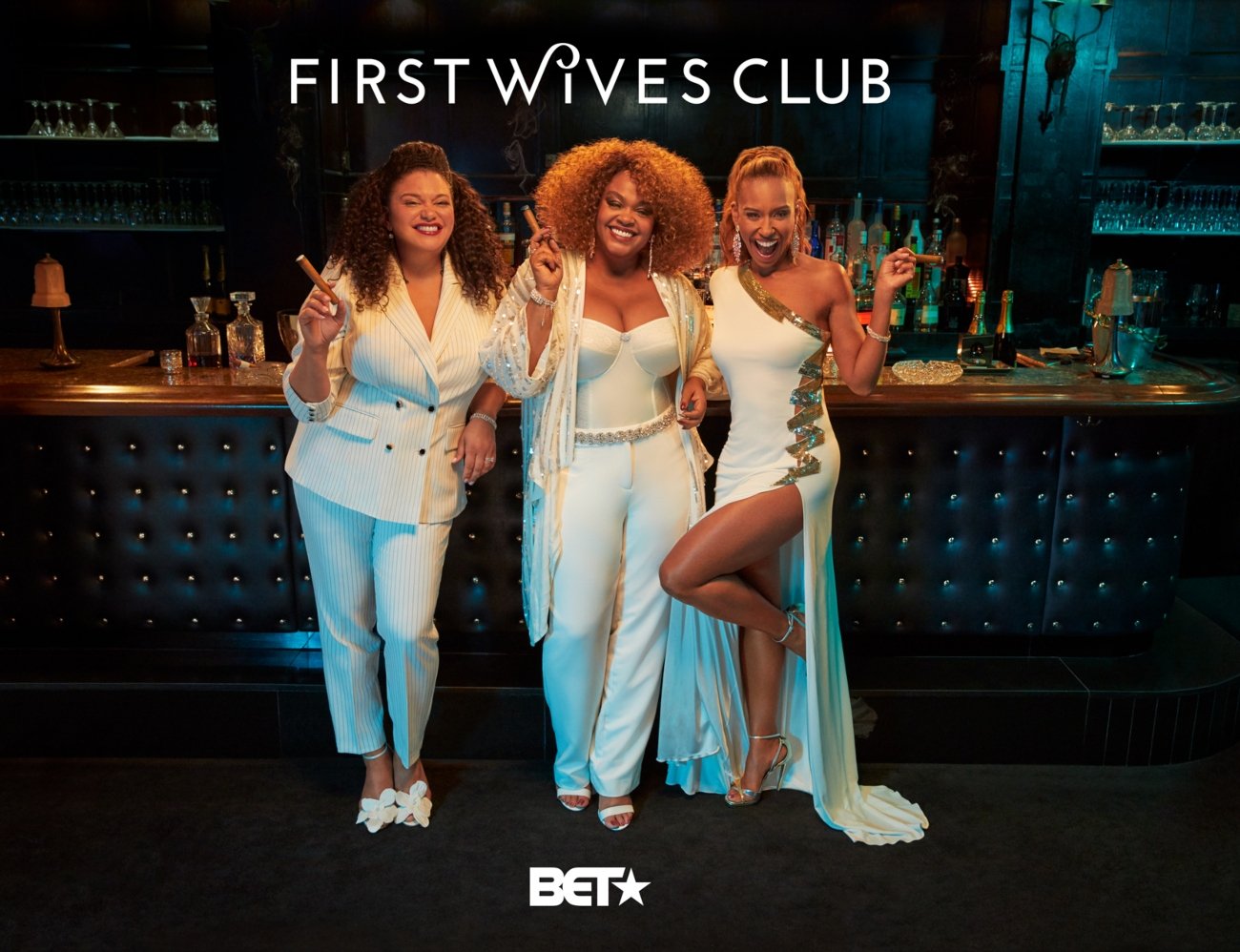 'First Wives Club' Season 2 arrives in July
BET announced season two of First Wives Club in February 2020 with all series leads set to reprise their roles. Filming is complete, and viewers can tune in on July 15 for more of the half-hour scripted show. BET shared a trailer for the upcoming season, and major life changes are afoot.
According to TV Line, the official logline for season 2 reads:
The pressures of new jobs and news loves are introduced in the second season … as Bree and Gary deep dive into rekindling their marriage, which is complicated by Bree's big promotion and the introduction of a sexy hospital administrator. Meanwhile, Ari struggles with trying to balance working in Los Angeles temporarily and her long-distance relationship with David as he's busy fulfilling his first term as State Senator. After starting her own record label, Hazel attempts to sign her first artist while returning from her world tour with a sexy plus one. At Ari's request, Hazel and Bree welcome a new friend, Jayla, into their clique. Season two finds the newly minted quartet navigating the pressure of their professional lives and evolving romantic relationships through the enviable bonds of their friendship
Where did season 1 leave off?
Jill Scott's Hazel went through it with her shady, conniving husband Derek, but ultimately came out on top. Her season 1 arc ended with plans to start an independent record label. Ari and David tried to regain footing in their marriage, but their career ambitions will continue to be tested as they head into season 2. Further, fans want to know if she'll link up with her old friend again.
Bree and Gary broke up, made up, and broke up again, but Bree's job demands still haven't changed. She had a nice time being single while it lasted — even though Hazel was a terrible house guest. But between Gary, work, and that one-night stand with Jesus, things should get interesting in season 2.
Season 2 welcomes a slew of new characters
In addition to a fourth member joining their friend group, Bree, Ari, and Hazel will bring some other new faces into the fold. Michelle Mitchenor plays Jayla, an attorney and the crew's sorority sister.
According to Deadline, Gary Dourdan, Essence Atkins, Mikhail Keize, and Jordan Carlos are also part of the cast. Dourdan plays a doctor and hospital administrator who's attracted to Bree. Atkins is set to play one of Jayla's wealthy divorce clients in a high profile, embarrassing case.
Keize plays Hazel's new love interest while Carlos is her right hand at her label. There's still time to binge watch season 1 of First Wives Club on BET+ before season 2 drops on July 15.