'Fixer Upper' Clients Annoy Chip and Joanna Gaines With This Ungrateful Move
Chip and Joanna Gaines are making a highly-publicized return to form, filming all-new episodes of their beloved series in a special run for the streaming service Discovery+. The new series, titled Fixer Upper: Welcome Home, features the couple doing what they do best — renovating and designing classic homes in their town of Waco, Texas.
As popular as the Fixer Upper franchise is with fans, there have been some issues that have cropped up over the years. And while the Gaines family has mostly been silent about any controversy, there was one notable occasion in 2016 when representatives for the couple took a firm stand.
Chip and Joanna Gaines became famous for 'Fixer Upper'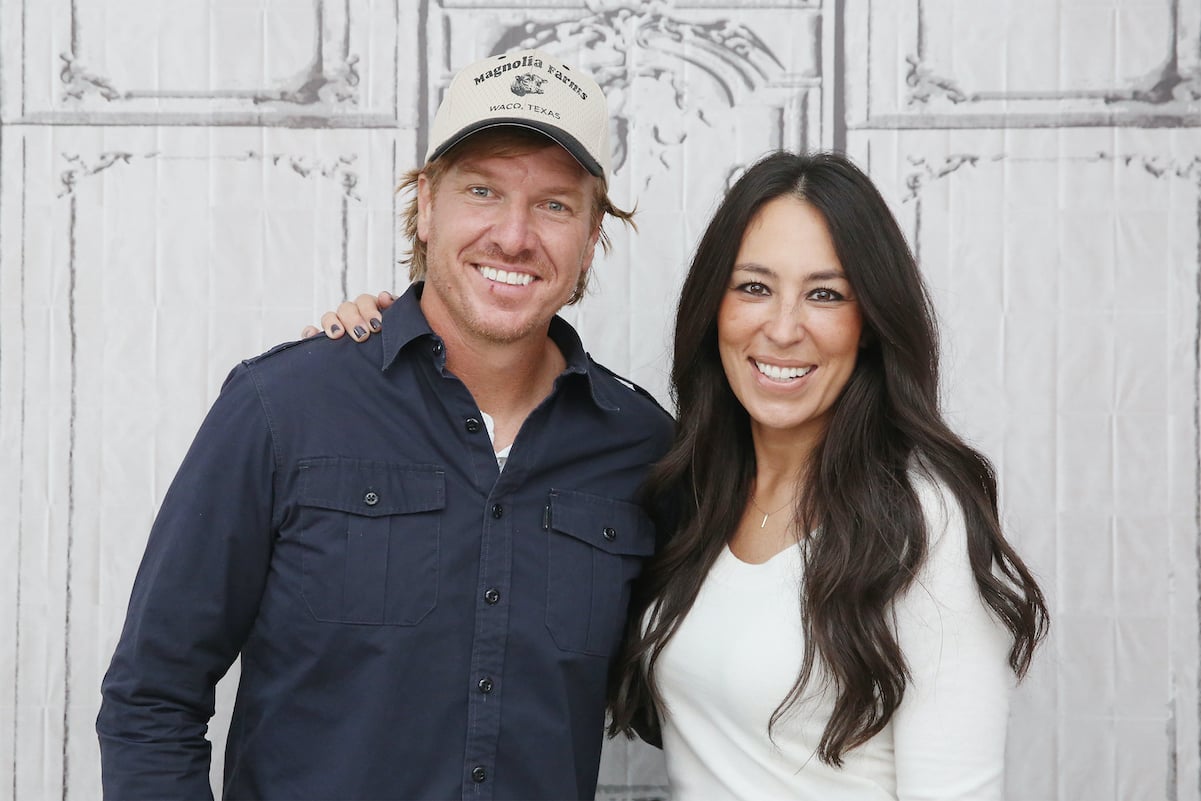 RELATED: Chip and Joanna Gaines Were Broke Before 'Fixer Upper'
The Gaineses were first introduced to fans in 2013 when the pilot for the series Fixer Upper debuted on television. In short order, the series became a staple of HGTV's programming lineup, with thousands of fans responding eagerly to the wholesome, charming, hardworking Gaines family.
Chip Gaines headed up demolition and construction projects on the homes that the couple worked on, while Joanna Gaines was in charge of designing and staging the homes. Oftentimes, their children would join them throughout the workday, and viewers would even get a glimpse at the Gaines' own home, a rustic farmhouse populated with lots of animals.
With the success of Fixer Upper, fans decided to replicate Joanna Gaines' signature style, and the popularity of farmhouse and rustic decorative elements soared. To this day, Joanna Gaines remains a powerful influence on home design and lifestyle trends.
Some homes featured on 'Fixer Upper' were turned into vacation rental properties
RELATED: The Top 10 Episodes of 'Fixer Upper,' According to IMDb
The original run of Fixer Upper lasted through 2017. However, at the peak of the series' popularity in 2016, a brand-new issue arose, one that caused the Gaines family to take a stand. As Joanna Gaines' style grew more desirable, fans began traveling from all around the world to experience a bit of the style sensation for themselves — and to enjoy some Waco hospitality.
In the summer of 2016, USA Today reported that as many as six of the homes that had been featured on Fixer Upper were available to rent on vacation rental sites like Airbnb and VRBO. The houses ranged in price from $195 per night to $1,277 per night.
While a lot of people were eager to take advantage of the new service, the Gaines family was not a fan of the trend and issued a rare public statement.
What did Chip and Joanna Gaines say about the Airbnb trend?
RELATED: 7 Things You'll Find On Every Episode of 'Fixer Upper'
Not long after reports of multiple Fixer Upper homes becoming vacation rentals began surfacing, Magnolia spokesman Brock Murphy issued a statement on behalf of Chip and Joanna Gaines.
"We have no problems with our clients' interest in using sites like VRBO and Airbnb to rent out their homes. In fact, we get it. But we are going to be more strict with our contracts involving 'Fixer Upper' clients moving forward," the statement said.
"We want to honor our national viewing audience. We want to do remodels for clients' homes. That's the true intent of our show, and we want to ensure that does not get lost in this new vacation rental trend. What started off with perfectly understandable intentions could cast a shadow of a doubt on the much bigger picture, and we are going to do our best to protect that moving forward."
While it is not known whether the statement or the updated contracts, had a huge effect on the vacation rental trend in Waco itself, it's clear that the popularity of Fixer Upper hasn't ever simmered down.