'Fixer Upper': Chip Gaines' Design Advice Proves He Listens to Wife Joanna Gaines After All
At work and at home, Fixer Upper hosts Chip and Joanna Gaines have their roles clearly defined. She is the calm, steady presence who thinks before she speaks and has been described as "shy" and "quiet." Meanwhile, Chip is an over-the-top goofball who engages in frequent physical comedy and slapstick humor.
The same goes for their roles on Fixer Upper. Chip does the demo and heavy lifting during construction, laying tile, installing floors, and jumping through walls on demo day. Meanwhile, Joanna comes up with the design plans.
However, Chip recently proved that his talents extend beyond swinging a sledgehammer. Here's what he said.
Chip Gaines offered design advice to a 'Fixer Upper' fan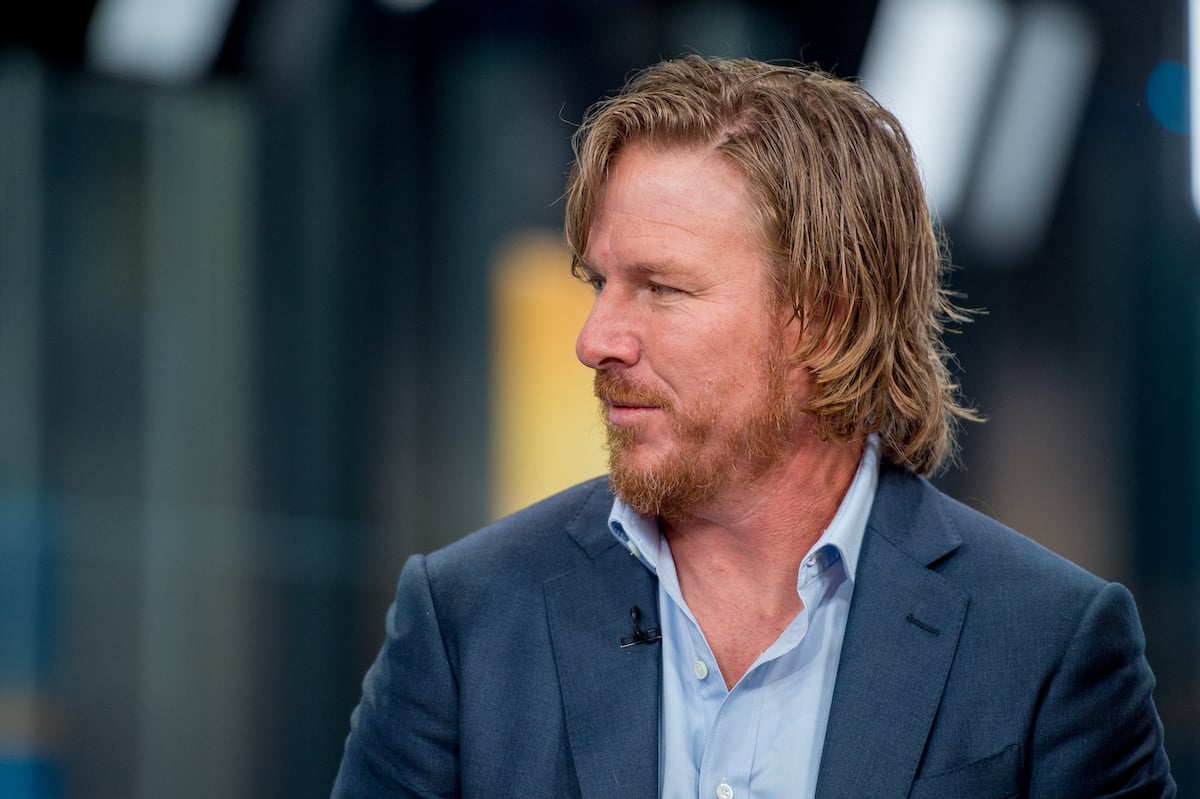 Design and staging are all part of Joanna's domain when it comes to Fixer Upper renovations. But Chip has clearly learned a few things over the years while watching his wife do her thing. During a recent interview with Sarah Joy, the 46-year-old father of five offered some genius advice for a fan.
The homeowner was looking to spruce up her living room in the most efficient way. Chip recommended against expensive furniture or a large-scale renovation. Instead, he said she could make a big impact with a small effort.
"If you're looking for a simple, cost-effective way to transform a single wall in your living room," Chip said. "A fresh coat of paint is the way to go. If what you're looking for is a more dramatic upgrade, built-in cabinets or shelving are both good options. They add a ton of character to a room, plus they're great for storage."
The 'Fixer Upper' hosts always start with paint
Painting always comes up as one of the cheapest, quickest ways to make an impact on a renovation. The Fixer Upper hosts typically use neutral colors like white or off-white on the walls and add colorful patterns into the accessories. This makes rooms look larger naturally.
But the white color Chip and Joanna recommend is not the builder-grade white that comes with new construction homes. Instead, they suggest softer tones of white which are all available through their paint line.
Even in the biggest renovations when Chip knocks down every wall, paint always comes into play. It's no wonder Chip suggested it as the first solution for a living room upgrade.
Chip and Joanna Gaines make a great team
One reason Fixer Upper is so successful is that Chip and Joanna don't engage in petty arguments like so many other HGTV show hosts. Instead, these two opposites play off each other's strengths and consider the other's opinions.
On a few episodes of Fixer Upper, Chip has questioned Joanna's ideas and vice versa. But the pair is always able to compromise and come to a good solution for their design projects. The recent interview showed off how both Chip and Joanna have different styles but do approach renovations from the same starting point.
Maybe Chip will be helping with more design decisions in the future, too.
Fixer Upper: Welcome Home is currently available on discovery+. It will air on cable in 2022.