'Fixer Upper' Fan Matthew McConaughey Reveals What He Loves About Chip and Joanna Gaines
Chip and Joanna Gaines of 'Fixer Upper' fame have no shortage of celebrity fans. One of their admirers is fellow Texan Matthew McConaughey. McConaughey talked about the couple, who appeared at his virtual 'We're Texas' benefit in March 2021, in an interview with The Hollywood Reporter.
Fixer Upper's Chip and Joanna Gaines have no shortage of celebrity fans. Jennifer Lopez, Cher, Ryan Reynolds, and Reese Witherspoon are among the stars who've confessed to being obsessed with the Texas couple's down-home style and laid-back banter. Now, there's another name to add to that list: Matthew McConaughey. 
Matthew McConaughey praises Chip and Joanna Gaines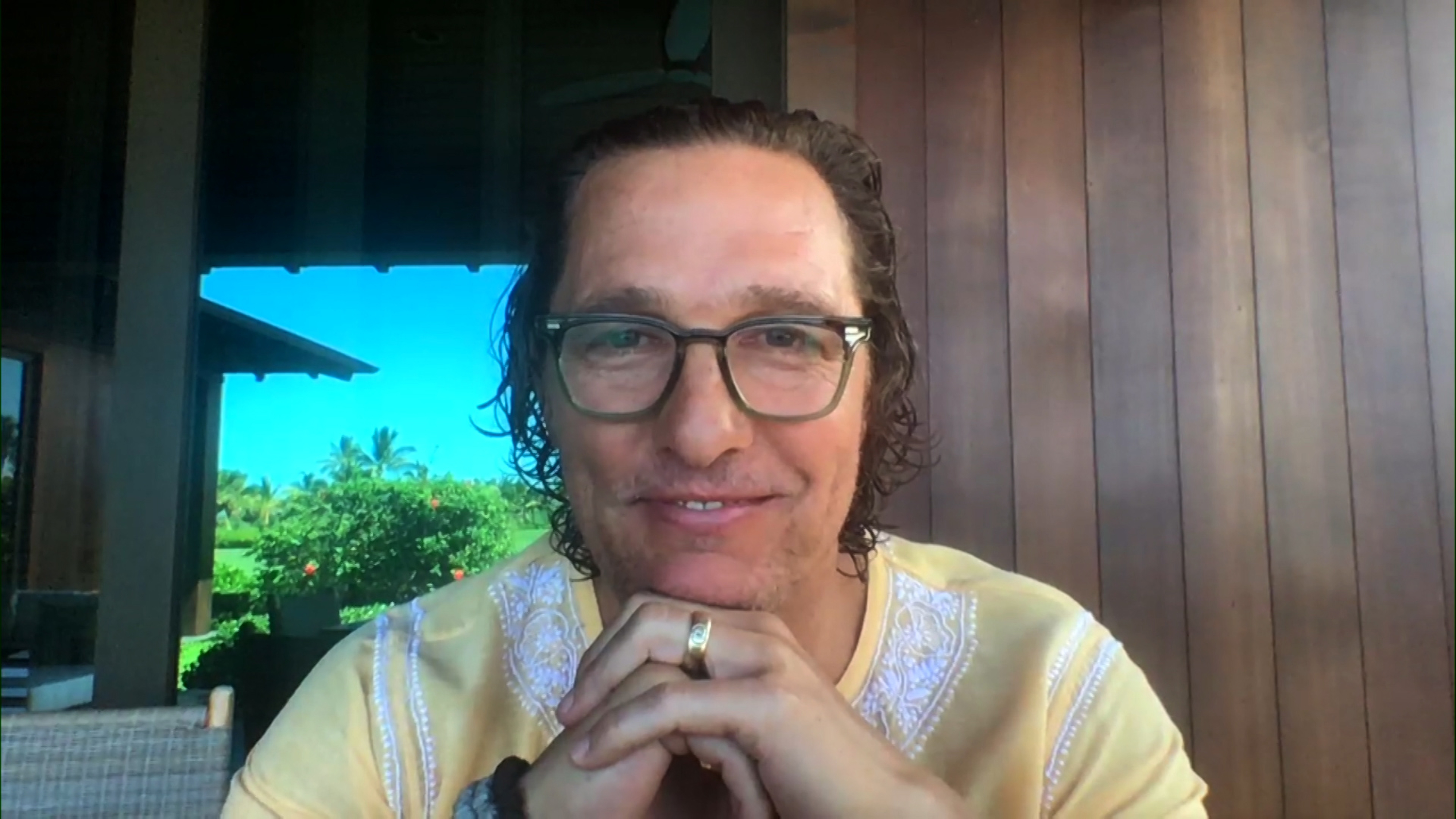 Chip and Joanna appear on the cover of the June 30 issue of The Hollywood Reporter. The couple talk about the Magnolia Network, their surprising decision to quit Fixer Upper, and more. 
The article also includes comments from people who know the Gaines, as well as one high-profile fan and fellow Texan. McConaughey — who also said he is considering a run for governor of the Lone Star State — weighed in on what he likes about the one-time HGTV stars. 
"What I admire about Chip and Joanna is their commitment to their family and community," the Oscar-winning actor wrote in an email to the magazine. "As wide as the roots of their brand have expanded, those same roots have humbly grown deeper at the same time."
The 'Fixer Upper' stars were part of McConaughey's recent 'We're Texas' benefit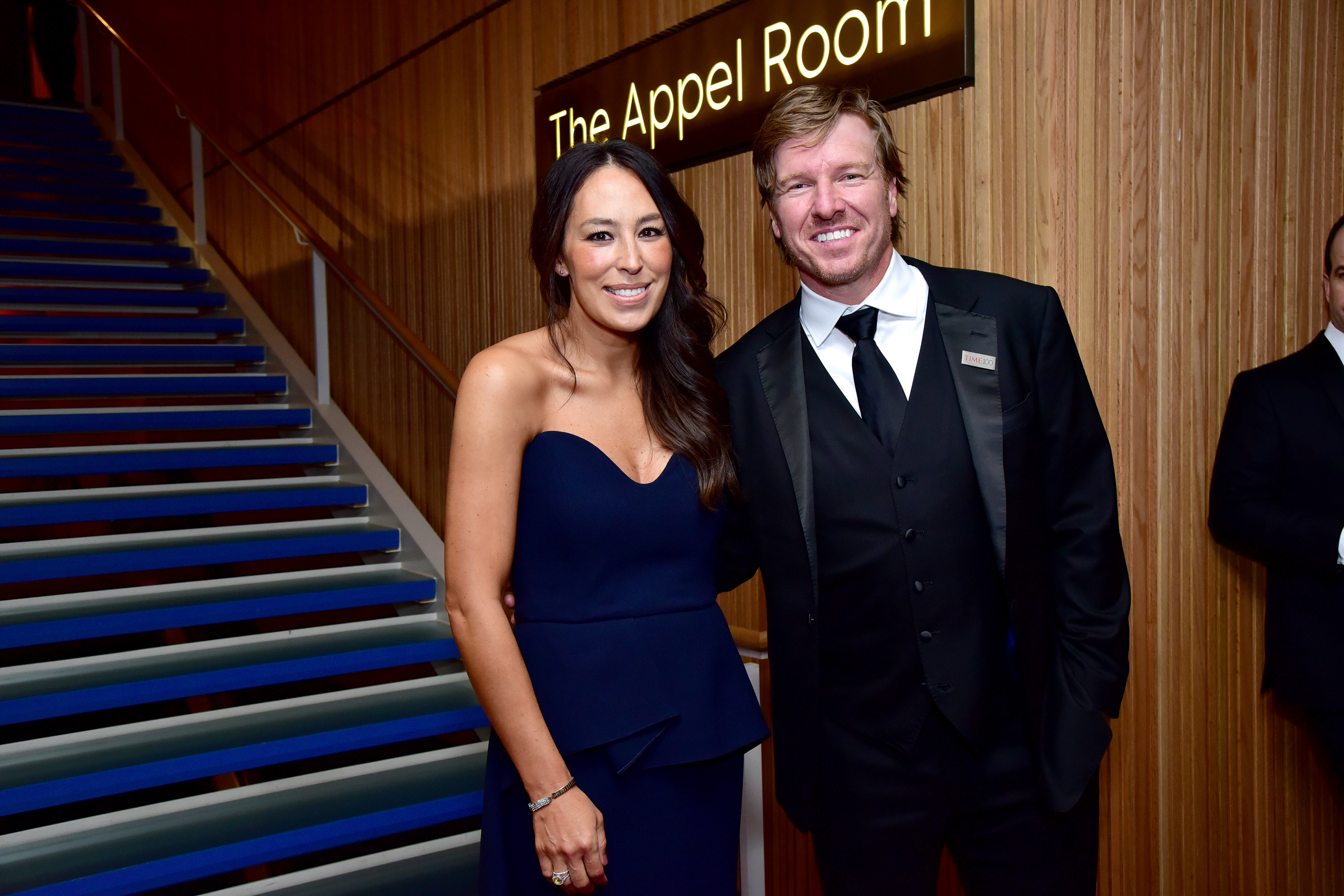 McConaughey has always been proud of his Texas roots. So, perhaps it's not surprising that he'd have a soft spot for the couple who have transformed sleepy Waco into a tourist destination. In March 2021, he even tapped the pair to appear as guests at his "We're Texas" benefit. 
McConaughey organized the star-studded event to support Texans affected by the severe winter storms that hit the state in February. "We're Texas" featured performances by Clint Black, Kacey Musgraves, Miranda Lambert, and Willie Nelson (among others) and appearances from Megan Thee Stallion, Troy Aikman, Woody Harrelson, Renee Zellweger, and more. 
"We are all rallying together to try to do the best we can to help all of the people affected by these events the last few weeks, because together, we are Texas," Chip said during a virtual appearance at the event (via YouTube). 
The 'True Detective' star once lived in an Airstream trailer 
McConaughey currently lives in a $6 million mansion in Austin with his wife, Camila Alves, and their kids. But at one point, he traveled (and occasionally lived in), an Airstream trailer. (It sounds like the perfect setup for a show on the Magnolia Network.)
The actor talked about his trailer — which he dubbed Canoe — in a 2008 interview with Architectural Digest. The 2004 airstream, which he parked in an RV park in Malibu, was customized with a satellite dish, barbecue, and book rack. In addition to a living space, it also served as an office for his production company at one point. When he hit the road to promote his 2005 movie Sahara, he was towing the trailer.  
The trailer's tiny bedroom has "a great window right above your pillow, so when you wake up in the morning, you're looking right at the ocean or wherever your backyard is that day," he said. 
McConaughey even dreamed of setting up an Airstream hotel. 
"[O]ne day I'll have either an Airstream hotel or an Airstream compound," he said. "I don't know where it'll be yet, but the thing about Airstreams is you feel a little bad for 'em if you got 'em parked too long and the axles aren't spinning, you know, because they're built for the road."
Check out Showbiz Cheat Sheet on Facebook!