'Fixer Upper': Here's Where Joanna Gaines Finds Farmhouse Decor for Renovation Projects
There are plenty of Fixer Upper fans who are content to just watch Chip and Joanna Gaines transform outdated properties into modern farmhouse dream houses. But more viewers want to take their devotion one step further by recreating that same aesthetic at their houses. But where does the HGTV host source all her stuff?
Creating a Fixer Upper-esque home takes longer than an episode of the show. However, it is possible by utilizing some of Joanna's top tricks, including the specific places she shops for décor.
Joanna Gaines starts 'Fixer Upper' renovations with what's there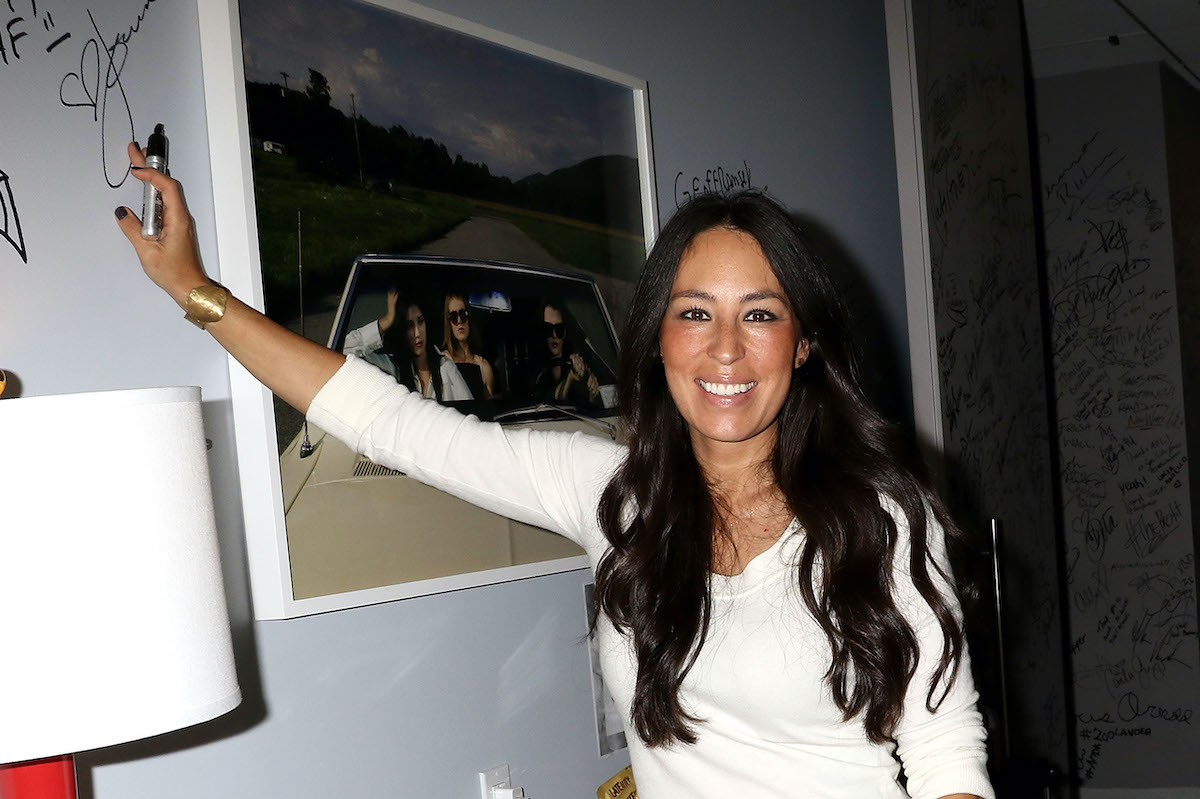 One reason fans enjoy Joanna's design approach so much is that she honors the history of every home she renovates. Rather than ripping everything down and starting over, the Fixer Upper host always attempts to preserve the history of every house.
That means maintaining architectural features such as fireplaces, stairways, and old woodwork trim. But it also includes looking around at her client's furniture, including sentimental pieces and family heirlooms to work into her final design.
"In the beginning stages of designing a home, the fundamentals should be your timeless elements. Everything else that you layer in are the pieces that tell your story — what will make your home feel personal," Joanna said during an interview with Elle Décor.
The HGTV star doesn't limit her inventory to what's on hand. On most episodes of Fixer Upper, she also incorporates some antiques into the final design, which naturally lends a modern farmhouse look the series has become famous for.
She and Chip often film themselves shopping at local antique stores or rooting through Joanna's personal stash of treasures she's been collecting over the years. Fixer Upper fans can achieve the same look by looking up resale stores in their towns and constantly checking back for new finds. Estate sales are another good option for finding cheap, previously owned décor items that would look right at home on Fixer Upper.
"One of my favorite things to do is go antique shopping at off-the-beaten-path shops and flea markets. I always get inspired when I see pieces from the past," Joanna wrote on her blog (via Lonny).
"They all have their own story and there is just something about a piece that isn't mass produced but one of a kind."
Joanna Gaines doesn't rush the decorating process
It's tempting to finish decorating quickly and be done with it. But the Fixer Upper host insists that homeowners should take their time and intentionally leave some spaces undone until they can find the perfect solution.
"I think people are finally starting to understand the idea that a home will evolve over time… The pieces that you wait for are what make the process so fun. It's never a good idea to buy everything from a catalog and be done," Joanna told Elle Décor.
"Obviously you need the basics, like a sofa or dining room table. But after that, it's good to look at a blank wall and say 'I'm going to leave that wall blank until I find that very thing' that makes it meaningful to who I am.' That's how you ensure that a space feels authentic to the story you want to tell. It evolves."