'Fixer Upper': How Did Chip and Joanna Gaines Get So Famous?
At this point, it's difficult to remember a time before Chip and Joanna Gaines were famous. These two have become household names and have inspired home décor trends from coast to coast. Before Fixer Upper came along, no one even knew what shiplap was. Now? Homeowners are installing it in every room. And it's all thanks to the Gaineses.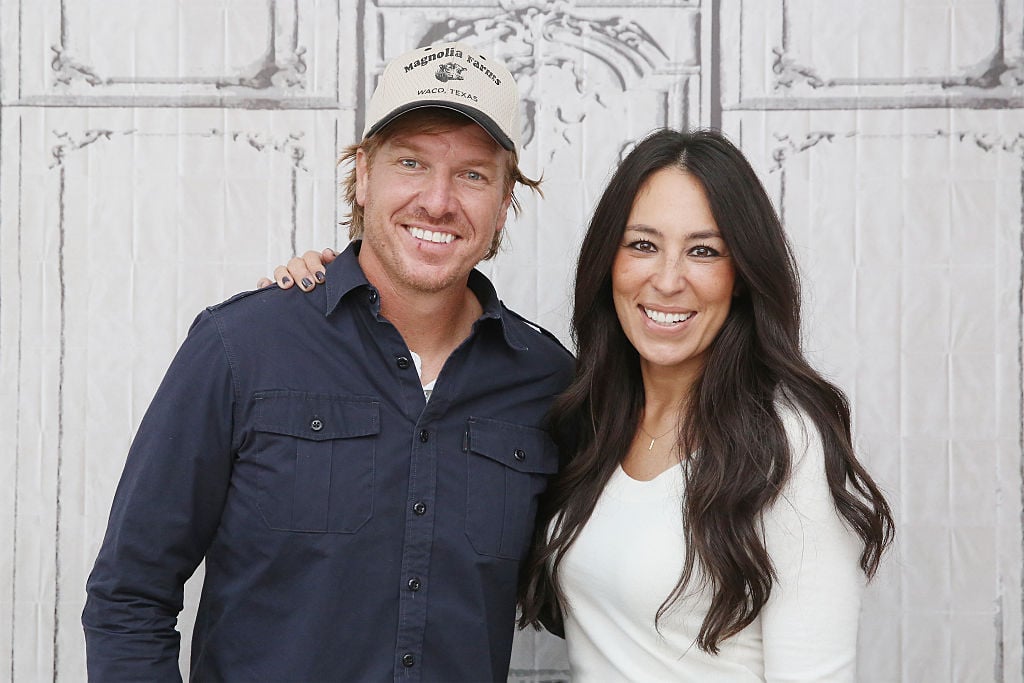 But it wasn't too long ago that Chip and Joanna were just regular people like the rest of us. In fact, things got so bad at one point after the housing market crash that they almost gave up trying to make their real estate business work.
Luckily for all of us, HGTV came calling and the rest is history. Here's how Chip and Joanna Gaines went from flat broke to multi-millionaire superstars just by being themselves.
They were flipping homes even before they had money
Everyone has to start somewhere, right? Chip and Joanna Gaines didn't have a lot of spare cash when they first got married, but that didn't stop them from improving the home they had. When the newlyweds purchased an 800-square-foot starter house in Waco, they immediately got to work making it beautiful. To this day, the couple says that project was one of their favorites.
"Most of what I learned creatively stemmed from this little fixer upper," Joanna wrote in an Instagram post. "Small house or big, rich or poor — own the space you live in and love what you have."
Chip and Joanna took a chance
Most entrepreneurs can point to one pivotal decision that changed the course of their destiny. For Chip and Joanna Gaines, that was their initial choice to take out a $5,000 loan to open a business.
Chip was already flipping houses on the side using his home renovation skills, and Joanna joined in once the two got married. Meanwhile, Joanna honed her skills with home décor and figuring out customer tastes while working at her first retail store, Magnolia Market. She closed the shop when her kids were young. But the lessons she learned there remained.
"Early on we had our fair share of fights and figuring out where the boundaries were," Joanna said. "He's good at the big picture, and he's good at risk. I like the details."
Joanna had no formal interior design training. But between her natural talent and the skills she learned at Magnolia Market, she became an expert home stager.
HGTV changed their lives forever
Chip and Joanna Gaines got their big break from HGTV. Someone from the network found before and after photos that Joanna Gaines had posted on her blog. When they reached out asking the Gaineses if they'd be interested in shooting a pilot for a potential show, the couple said yes in an instant.
The pair became successful almost as quickly. It wasn't long after that first episode in 2014 that Chip and Joanna Gaines became household names thanks to their easy chemistry onscreen and their obvious talent.
"I think it is their perfect imperfections," Allison Page, the general manager for HGTV and DIY told Texas Monthly. "They have the kind of marriage and family you'd want. It's not perfect. He does silly things, and they occasionally trip over their words or sweat on each other. They are the best of what's real in life."
They're still doing what they love
The last episode of Fixer Upper aired in 2018, but the legacy (and reruns) will live on forever. Now Chip and Joanna Gaines have a lifestyle empire including a sprawling retail emporium, a magazine, multiple books, product lines, and more. They're even launching their own television network in 2020.
The success story of Chip and Joanna Gaines is proof that big dreams are worth having.