'Fixer Upper' Fans are Obsessing Over Joanna Gaines' Favorite $99 Jeans
Fixer Upper star Joanna Gaines has become much more than just an interior designer. The former HGTV star is also known for her cooking and fashion; she's become an all-around influencer. Fans have always loved Joanna's style — including one of her favorite pairs of affordable jeans.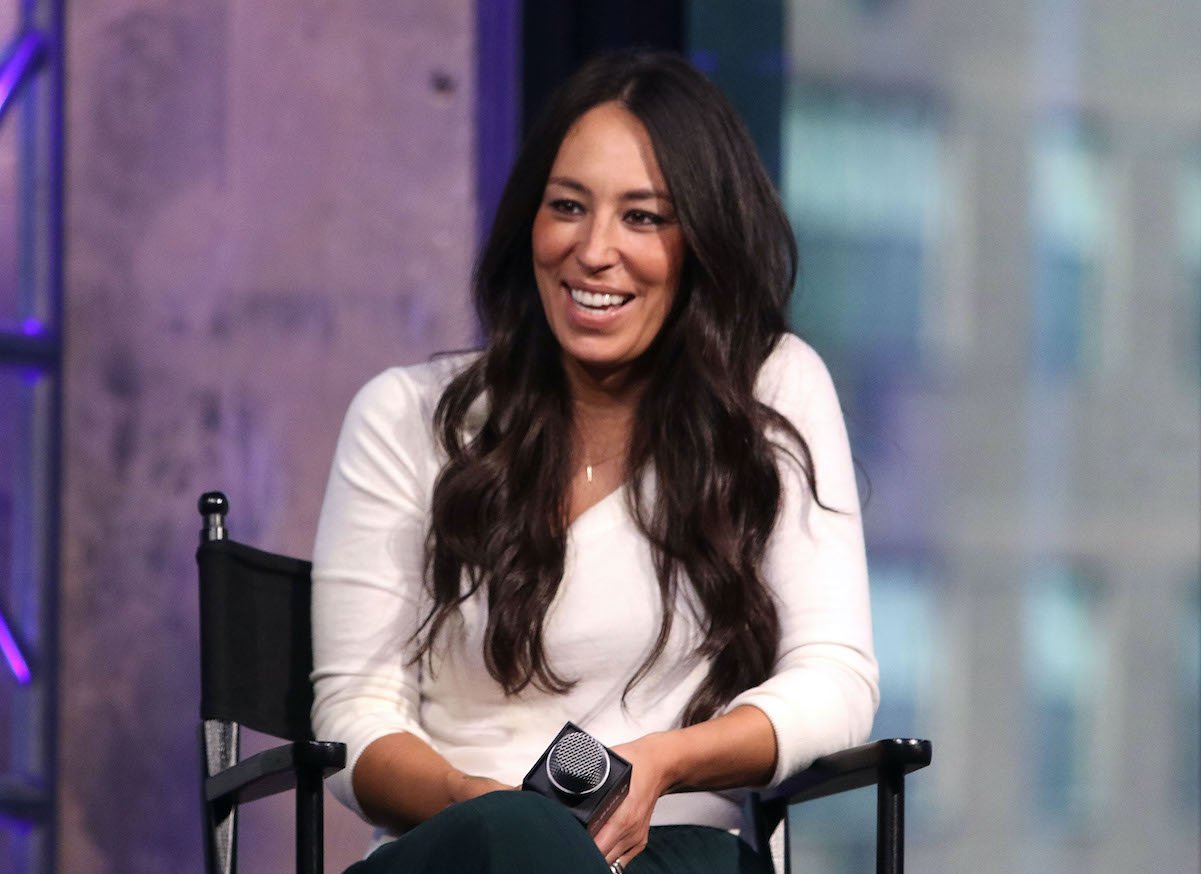 Joanna Gaines has built a home empire alongside her husband, Chip Gaines
When Chip and Joanna Gaines first showed their faces on HGTV back in 2013, fans were instantly hooked on their show, Fixer Upper. The couple had an energetic dynamic that kept fans wanting more — not only of their design work but also of their relationship.
Over time, Chip and Joanna expanded outside of just their show. They launched a home magazine, Magnolia Journal, as well as a home goods store, Magnolia at the Silos. Joanna also transitioned from the living room to the kitchen; she has written two cookbooks and now has her own cooking show on discovery+. Over the last eight years, fans have loved watching Joanna grow from a home designer to a well-rounded celebrity.
RELATED: 'Fixer Upper: Welcome Home': Even Joanna Gaines Is Moving Away From Modern Farmhouse Style
Joanna Gaines' fashion has caught fans' attention — including her $99 jeans
Even as Chip and Joanna were just starting out, fans paid attention to what Joanna was wearing. Her "reveal day" outfits were often trendy but casual, and fans have learned fashion tips from watching her create such an effortlessly chic look.
In May 2021, the Magnolia account posted a photo Twitter, which revealed the cover for Magnolia Journal's summer issue. Fans couldn't help but notice Joanna's $700 maxi dress, which the home design star compared to a "fairytale." Fans adored it, and some went digging to find out the brand (Cult Gaia, for those wondering).
Now, Joanna is having another moment with fans, as her recent Instagram video of her walking in a pair of wide-leg jeans has fans obsessed once more. Plus, people did their research, and it turns out they're Wrangler's wide-leg pants — and only cost $99. Fans flooded the comments section to express how much they love the jeans.
"But the real question … Where are Jo's wide legs [sic] pants from?" one user asked.
"The house looks great but I think most of us want the deets on the outfit," another person wrote.
"Can't decide if I like the house or jeans more," someone else commented.
Fans replied to one another's comments to discuss where the pants were from. And some people even did their detective work to learn the brand and cost. With a net worth in the millions, Joanna could have splurged on overpriced pants — instead, fans can afford to copy one of her trendiest looks.
Fans love how Joanna Gaines dresses her kids, too
People have watched Chip and Joanna's kids grow up through the years, though everyone is most infatuated with the couple's youngest son, Crew. And fans can't get over his outfits, either. Joanna once posted a video to Instagram of Crew crashing her filming session for the cooking show, and people could not get over his adorable white Crocs.
Joanna has posted other photos of Crew in the white Crocs, including when the two are walking in her garden.