'Fixer Upper' Star Joanna Gaines Quit Successful Careers for Her Children — Twice
Joanna Gaines is one of the most successful home flippers in HGTV history. She and her husband, Chip Gaines, rose to fame hosting the popular reality series Fixer Upper, which ended in 2018 but still lives on in reruns. Together, this Texas-based couple amassed a multi-million dollar fortune, a lifestyle empire, and international name recognition.
However, Joanna was willing to walk away from it all at the height of her popularity. She decided to stop doing the show Fixer Upper mostly because it was taking too much time away from her family.
And the wildest thing of all? It was the second time she gave up a career she loved because of the kids.
Joanna Gaines started selling home decor in her 'Little Shop on Bosque'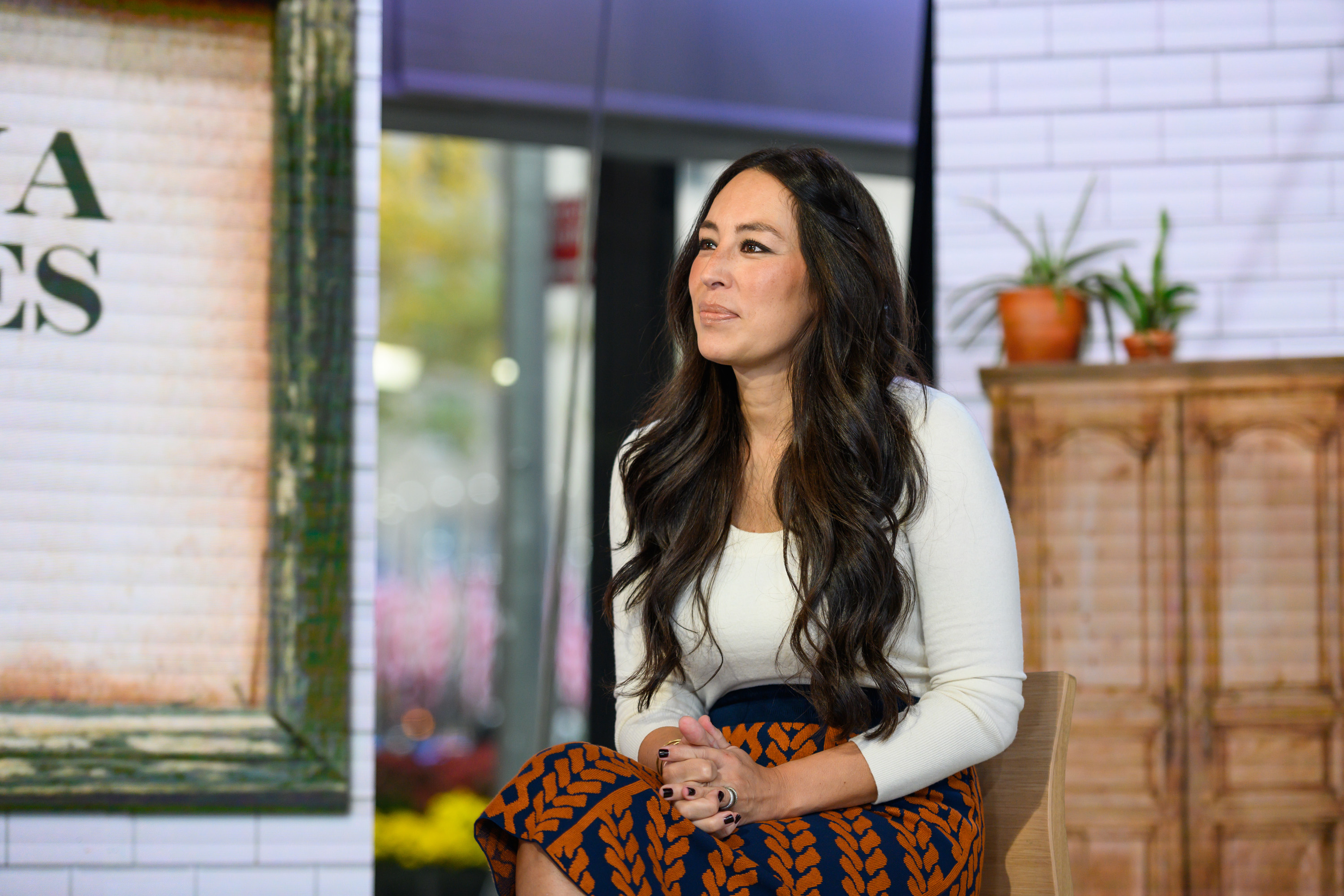 Before Fixer Upper became a phenomenon, everyone's favorite shiplap-loving renovator was just a small business owner in Waco, Texas. She opened the first Magnolia Market in 2003 and sold home décor to locals. Unsurprisingly, the future Fixer Upper star attracted a devoted following thanks to her unique items and dependable expertise.
The couple nicknamed their store "The Little Shop on Bosque" because of its location. But despite the success, they decided to shut down the business after a few years.
The Gaineses chose family over career
RELATED: Inside Chip and Joanna Gaines' Stunning Waco Farmhouse They'll Never Leave
Magnolia Market was thriving. However, the Gaineses had expanded their family and were feeling the pressure of juggling both work and home life.
"In 2003, we bought our 'Little Shop on Bosque' and opened the first Magnolia Market. In that store, I developed and sharpened my design style and skills, grew as a business owner, and gained much needed confidence in Magnolia Market and myself," Joanna wrote on her website.
"After Chip and I had our first two kiddos, we made the tough decision to close the Market and focus on growing and raising our family." She went on to describe how they switched focus to Magnolia Homes.
"This is where we were able to learn the construction side of things, and we loved the idea that we were 'making Waco beautiful one home at a time,'" she continued.
'Fixer Upper' became a smash hit for HGTV
Fast forward a few years and Joanna once again got the opportunity to show off her design and staging skills.
Fixer Upper premiered in 2013 and became an instant success. Almost overnight, Chip and Joanna, plus their shiplap-loving ways, became the most talked-about show on HGTV.
This popularity helped spur the Gaines' lifestyle empire which now includes multiple books, a retail emporium in Waco called Magnolia Market at the Silos, a restaurant, a quarterly magazine, brand partnerships including a home décor line at Target, and plenty of fame and fortune.
However, the couple gave up the main source of their success once again. Rumors persisted that it was because of failed contract negotiations. But Joanna said she quit to spend more time with her four (at the time) kids.
"They're so young, and we want to give them the chance to have a normal childhood," Joanna said in a statement, according to People. "Family is the most important thing in the world."
Joanna Gaines quit 'Fixer Upper' and put family first — again
The news shocked Fixer Upper fans from coast to coast. No one wanted to say goodbye to the renovation show that set the standard for all others and turned farmhouse chic into the most popular design style. But after their bittersweet announcement documenting the cancelation, the Gaineses found out they were expecting their fifth child.
It was the second time the Gaineses walked away from their dreams to put family first. Luckily, this story has a happy ending. Now Chip and Joanna are getting ready to launch their new television network, Magnolia Network, in 2021. And it will include a reboot of Fixer Upper, too.
However, there's a strong possibility they'll quit again if the network starts interfering with family time. Let's just hope that doesn't happen.