'The Flash' Season 8: Kat McNamara Shares Behind-The-Scenes Photo of 'Armageddon'
'The Flash' Season 8 will kick off with a five-part event titled 'Armageddon,' which will bring back many Arrowverse stars, including Kat McNamara as Mia Queen. McNamara recently posted a photo of herself on set.
The anticipation is building among fans for The Flash Season 8's five-part extravaganza, "Armageddon." Not much is known about it, but if the quality of past Arrowverse crossovers provides any indication, fans are in for a treat. And, now, one of the guest stars in the crossover-type event has provided the internet with the first behind-the-scenes look at "Armageddon."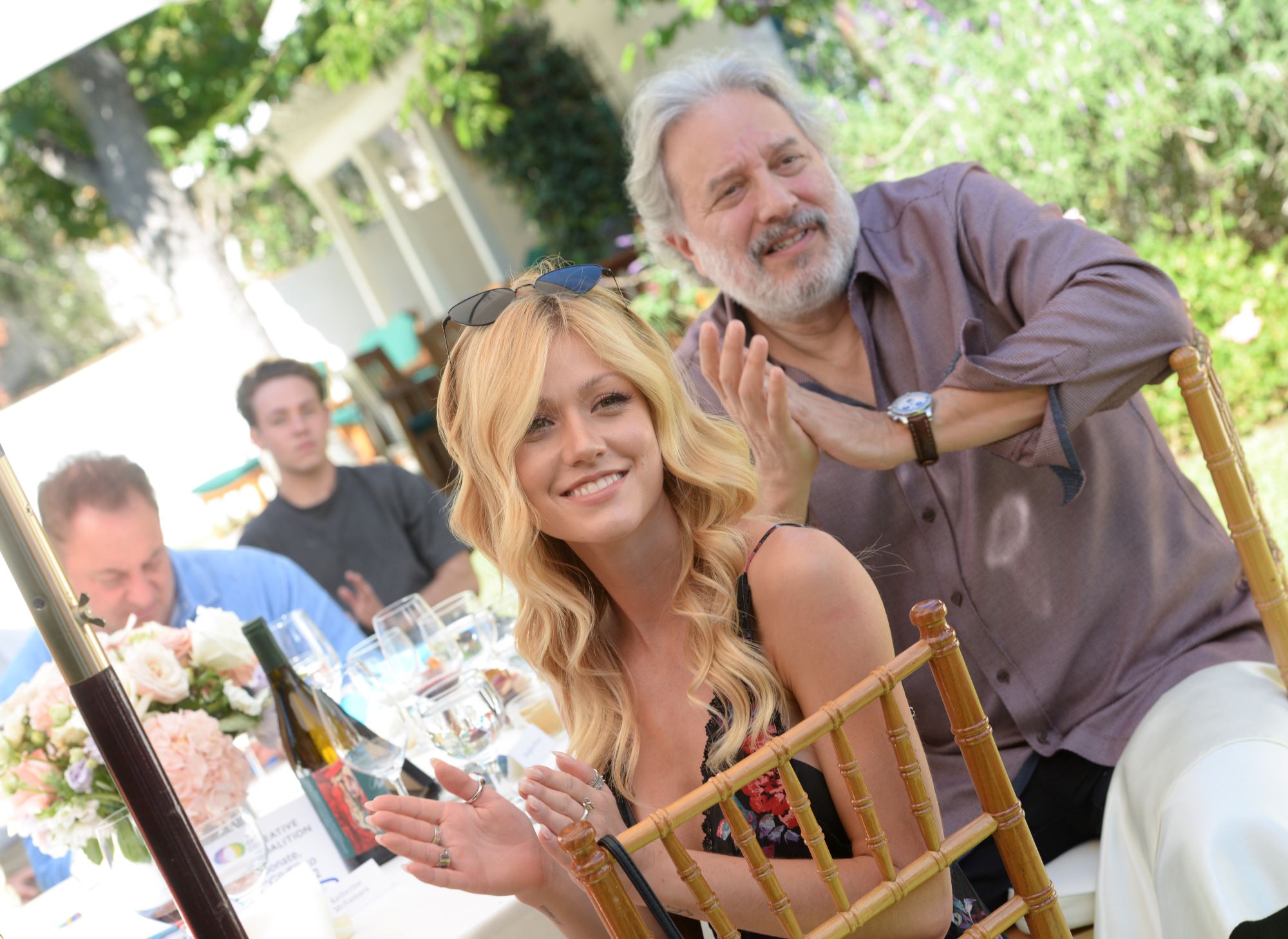 What is 'Armageddon'?
The CW announced that The Flash Season 8 will kick off with a five-episode event titled "Armageddon." The first hour will premiere on Nov. 16 at 8/7c, and, assumingly, the rest of the episodes will air one by one, week by week.
In "Armageddon," a powerful alien makes its way to Central City, threatening all those who live there. The alien is Despero, played by Tony Curran. In The Flash, Despero left his homeworld of Kalanor for mysterious reasons. He comes to Earth on a deadly mission that will put the fate of humankind in danger, causing him to run into Team Flash. His abilities include telepathic powers, and, in the comics, he has a third eye that controls his mental powers.
Multiple stars from across the Arrowverse will come together to help Team Flash defeat Despero. The list includes Chyler Leigh as Sentinel, Javicia Leslie as Batwoman, Cress Williams as Black Lightning, Brandon Routh as The Atom, Kat McNamara as Mia Queen, and Osric Chau as Ryan Choi. Tom Cavanagh and Neal McDonough will also reprise their villainous roles as Reverse Flash and Damien Darhk, respectively.
Kat McNamara posts behind-the-scenes photo of 'The Flash' Season 8
One of the returning Arrowverse heroes, Kat McNamara, recently posted a behind-the-scenes photo on the set of "Armageddon." McNamara will reprise her role as Mia Queen, the daughter of Oliver Queen and Felicity Smoak. Mia is from the future, the year 2040, to be exact. Post-Crisis, Mia is a socialite in Star City, but Laurel Lance gives her pre-Crisis memories back. Mia later takes on the mantle of the Green Arrow.
In the photo, which you can see below, McNamara is in character as Mia. She has some scrapes and bruises on her face, and she is wearing a black, long-sleeved turtleneck. She captioned the post with "Back in a #FLASH… #Armageddon here I come!"
Eric Wallace, The Flash Season 8 showrunner, recently talked with TVLine regarding "Armageddon." They asked him about Mia's involvement in the fight even though she is a baby in the present. Wallace said, "Well, technically yes, but who knows! We are dealing with speedsters."
Everything we know about 'The Flash' Season 8
Even though many have speculated that The Flash Season 8 will be the show's last, nothing has been confirmed yet. Wallace previously mentioned that season 8 will continue The Flash's graphic novel format, starting with "Armageddon."
The main cast includes Grant Gustin as Barry Allen, Candice Patton as Iris West-Allen, Danielle Panabaker as Caitlin Snow and Frost, Danielle Nicolet as Cecile Horton, Kayla Compton as Allegra Garcia, Brandon McKnight as Chester P. Runk, and Jesse L. Martin as Joe West. Jessica Parker Kennedy and Jordan Fisher are also set to return in guest roles as Barry and Iris' children, Nora and Bart.
Wallace also claimed that this season would address Iris' time sickness, which was introduced in season 7.
The Flash Season 8 premieres Nov. 16 at 8/7c on The CW.