Fleetwood Mac Inspired This Beatles Song
While The Beatles inspired many other bands, one of The Beatles' songs wouldn't exist without Fleetwood Mac.
The Beatles and Fleetwood Mac are both classic rock bands, but you wouldn't really associate one with the other. However, one of the Fab Four's later songs was directly inspired by a Fleetwood Mac song. Here's how Fleetwood Mac inspired The Beatles — and how John Lennon's passing inspired a member of Fleetwood Mac.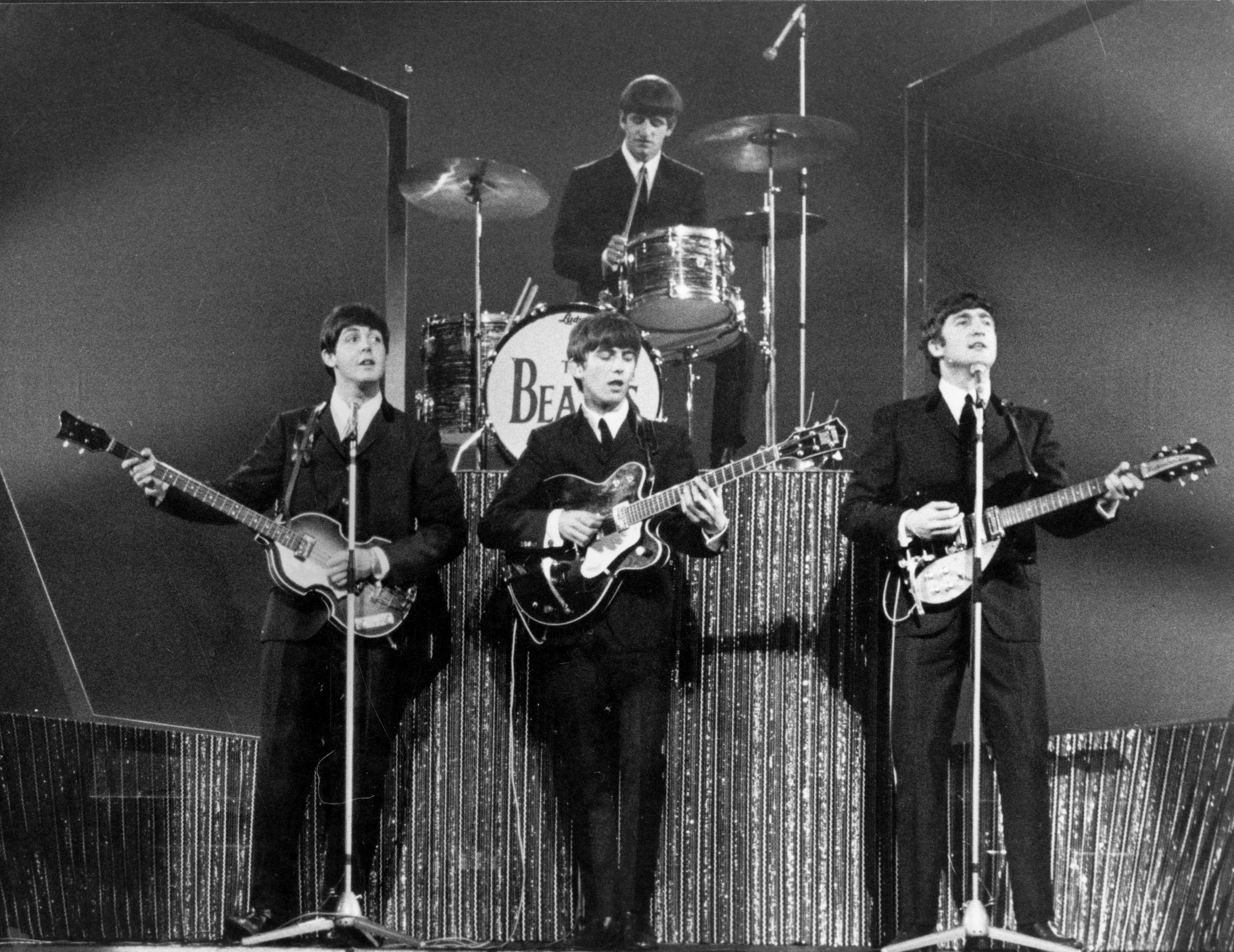 How Fleetwood Mac inspired The Beatles
There are numerous books and articles about The Beatles' influence on pop culture, however, The Beatles definitely drew inspiration from other artists. For example, Abbey Road is filled with references to other artists. Listen closely, and you'll hear homages to everyone from Ludwig van Beethoven to Chuck Berry. In addition, one of the tracks from Abbey Road took influence from one of the Fab Four's contemporaries, Fleetwood Mac.
According to Paul McCartney's website, George Harrison revealed The Beatles tried to replicate Fleetwood Mac's "Albatross" when they made their song "Sun King." "So we said, 'Let's be Fleetwood Mac doing 'Albatross,' just to get going,'" George revealed. "It never really sounded like Fleetwood Mac… but that was the point of origin." George's assertion that "Sun King" sounds nothing like "Albatross" is debatable. "Sun King" and "Albatross" are both blues rock songs with a low-key, melancholy energy. According to Metal Head Zone, John Lennon opened up about the origin of "Sun King" as well.
"That's where we'd pretend to be Fleetwood Mac for a few minutes," John said. "So we did the introductions – we call it the 'Sun' riff – that little instrumental bit that's like Fleetwood Mac but before we start singing. Then we did it again on the end, so when we came to sing it, to make them different, you know, so as it wasn't just the same riff." 
How the public reacted to 'Sun King' vs. 'Albatross'
The Beatles were the kings of the pop charts for years, however, not all of their songs were hits. "Sun King" did not chart on the Billboard Hot 100, however, its parent album, the legendary Abbey Road, reached the pinnacle on the Billboard 200. Like the Fab four song it inspired, "Albatross" did not reach the Billboard Hot 100. Unlike "Sun King," "Albatross was a stand-alone single with no parent album. "Sun King" and "Albatross" are not among their respective bands' most well-known songs,. However, they serve as connective tissue between two of rock's best groups — as does one of Stevie Nicks' hits.
How John Lennon's death inspired Stevie Nicks
Fleetwood Mac inspired The Beatles and the death of a Beatle would inspire a member of Fleetwood Mac. According to Entertainment Weekly, Stevie Nicks wrote a hit song about Johns death: "Edge of Seventeen." "[I]t scared us all to death that some idiot could be so deranged that he would wait outside your apartment building, never having known you, and shoot you dead…. So the white dove [in the song] was John Lennon, and peace." The connection between John and the members of Fleetwood Mac was so strong, it extended beyond the grave.