'Floor Is Lava': Why Host Rutledge Wood Looks So Familiar
Floor Is Lava host Rutledge Wood is back for season 2 on Netflix, and his voice is more familiar than ever before. He narrates the popular yet ridiculous Reality TV game show where contestants compete for a $10,000 prize and a lava lamp trophy by jumping over hot lava. Here's why you likely recognize the writer, TV host, and auto-racing analyst.
Rutledge Wood hosts Netflix game show, 'Floor Is Lava'
Floor Is Lava Season 1 hit Netflix in the summer of 2020, when many viewers welcomed the game show as a guilty pleasure, watching the re-creation of a childhood game. The creators took over an old Ikea building and created a super-secret hot lava formula. Floor Is Lava contestants jump from each obstacle until they reach the exit while host Rutledge Wood laughs and narrates from above. It combines Legends of the Hidden Temple with Wipeout as teams of three compete against each other.
The former Ikea building houses numerous rooms in the "mansion" that contestants move through. The earlier episodes consist of 'level 1,' while the second half of the season serves up more challenging obstacles.
There are "bigger obstacles, hotter lava, and a huge volcano" in Floor Is Lava Season 2. Although Netflix canceled many beloved shows, the game show scored a second season, which dropped on June 3, 2022. 
Rutledge Wood also hosts 'The American Barbecue Showdown' on Netflix
The same year that Netflix released The Floor Is Lava, Rutledge Wood also hosted The American Barbecue Showdown. However, he didn't begin his hosting career with Netflix game shows. Viewers might recognize Wood because he started his life on TV as an auto-racing analyst in various NASCAR TV shows and specials. He won the 2013 Long Beach Toyota Pro/Celebrity Race.
According to IMDb, Wood also hosted History Channel's Top Gear alongside Adam Ferrara and Tanner Foust, which premiered in 2010. In 2015, Wood began a new series, Lost In Transmission, which featured him driving around his hometown in Georgia fixing up classic cars.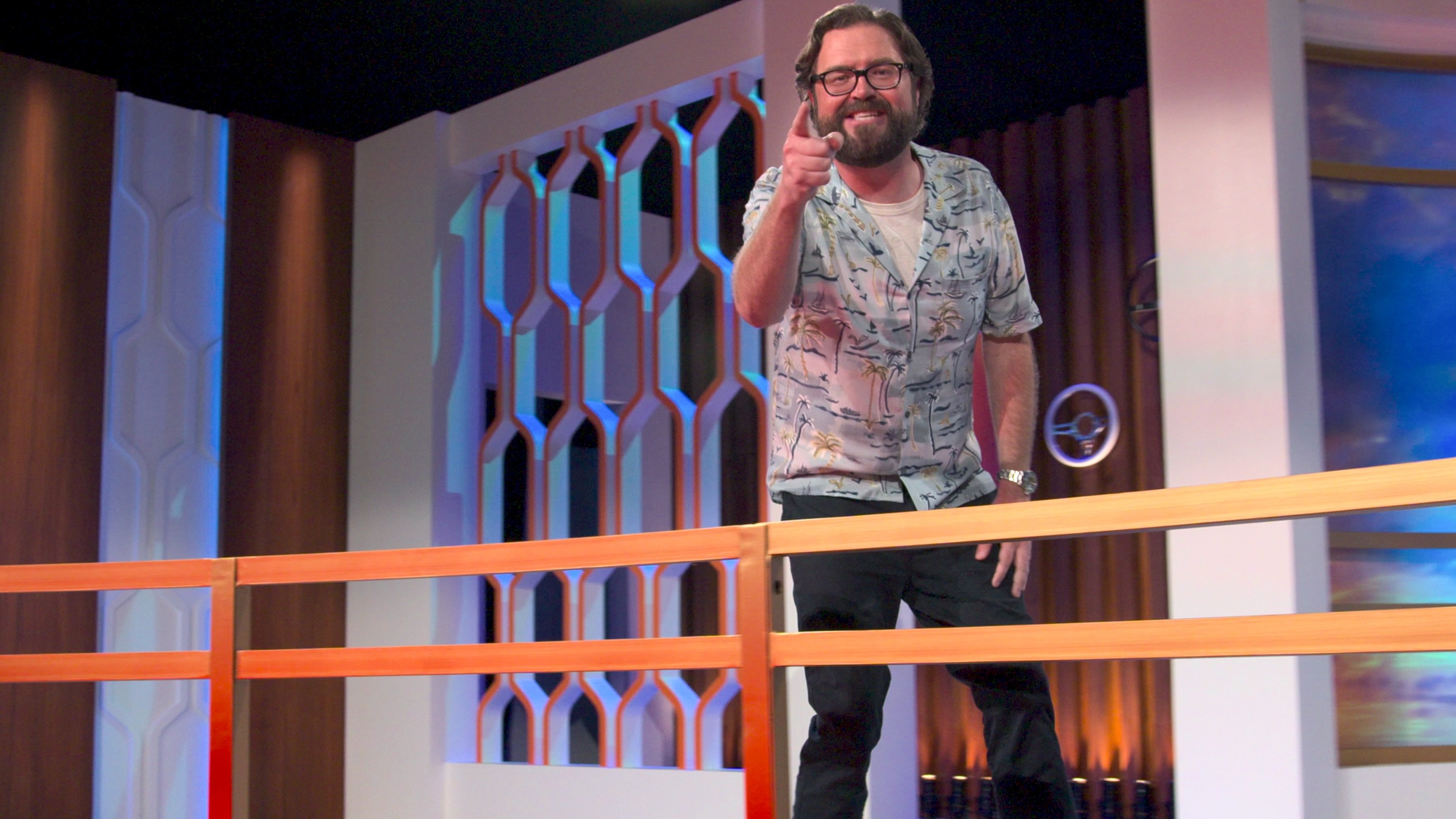 He also made an appearance in Food Network's Diners, Drive-Ins, and Dives in 2015 and co-hosted Super Southern Eats in 2017. Wood appeared as a judge in Guy's Grocery Games and a co-host in Southern and Hungry from 2017 to 2018. He also co-hosted Hyperdrive in 2019. So, it's probable that viewers have seen the Floor Is Lava host somewhere on the small-screen before the Netflix series.
'Floor Is Lava' Season 2 contestants
Floor Is Lava Season 2 begins with a group of stand-up comedians, "The Stand-Up Squad," two dads and an uncle, "Bad Daditudes," and the return of the "Virzi triplets." Floor Is Lava host Wood also brings in some small-time celebrities throughout the new season.
Three professional AEW (All Elite Wrestling) wrestlers join the show for season 2: Orange Cassidy, Chuck Taylor, and Krist Statlander. Netflix's The Circle stars Courtney Linson, Savannah Palacio, and Jack Atkins also join season 2. Plus, a team of social media influencers join the game in episode 5.
26-year-old Harry Jowsey from Netflix's Too Hot To Handle competes alongside social media icon Taylor Holder. They round out their team with former NFL player and Too Hot To Handle contestant Chase DeMoor.
The first five episodes of Floor Is Lava Season 2 dropped on Netflix on June 3, 2022.
RELATED: 'Floor is Lava': There are Over 100,000 Gallons of 'Lava' in the Course