'Floor Is Lava' Season 2: EP Reveals More Episodes' Coming Later This Year'
'Floor Is Lava' Season 2 comes with more episodes than you might think. It's not over after those five episodes — find out what's to come.
You either love or hate Floor Is Lava, but you're in for a treat if you can't get enough of the first five season 2 episodes, which dropped to Netflix on June 3. Viewers who quickly binged the newly released reality TV episodes realized there were only five instead of 10. They took to social media to complain. Luckily, Executive Producer Anthony Carbone responded to one fan with hopeful news — More episodes of Floor Is Lava Season 2 are on the way.
What's different about 'Floor Is Lava' Season 2?
Floor Is Lava Season 1 contestants jumped from themed obstacles over bubbling lava until they reached the exit, while host Rutledge Wood narrated with cheeky jokes. It combined Legends of the Hidden Temple with Wipeout as teams of three competed against each other. The Floor Is Lava Season 2 episodes follow the same format; however, there are "bigger obstacles, hotter lava, and a huge volcano."
The former Ikea building from season 1 houses numerous rooms in a "mansion" that contestants move through. Three teams navigate through the same themed room during each episode to get each teammate through the exit door. The two teams who get the most teammates through the door the fastest compete in the final round. They go head-to-head, attempting to place their rock at the top of a volcano. 
How many episodes of 'Floor Is Lava' Season 2 are there?
According to showrunner and Executive Producer Anthony Carbone, Netflix's Floor Is Lava Season 2 will have 10 total episodes. However, only the first five episodes of the series dropped to Netflix on June 3. 
"Only 5 new episodes of Floor is Lava @netflix?!" the viewer tweeted. "That show kept my son and I sane during the early days of Covid and we have waited 2 years for only 5 episodes?!?"
A passionate fan tweeted his disappointment over the episode count, and the EP responded.
"5 more coming later this year : )" the EP responded. "Promise."
'Floor Is Lava' Season 2 episodes
Floor Is Lava Season 2 begins episode 1, "Return of the Virzi Triplets," with a group of stand-up comedians, "The Stand-Up Squad," two dads and an uncle, "Bad Daditudes," and the "Virzi triplets" from season 1.
"Ballers, Ballerinas, and Blackbelts," is the theme of episode 2, with three people from each category. Floor Is Lava Episode 3, "Moms vs. Dads," and Episode 4, "Once Upon a Volcano," bring all-new contestants to the floor.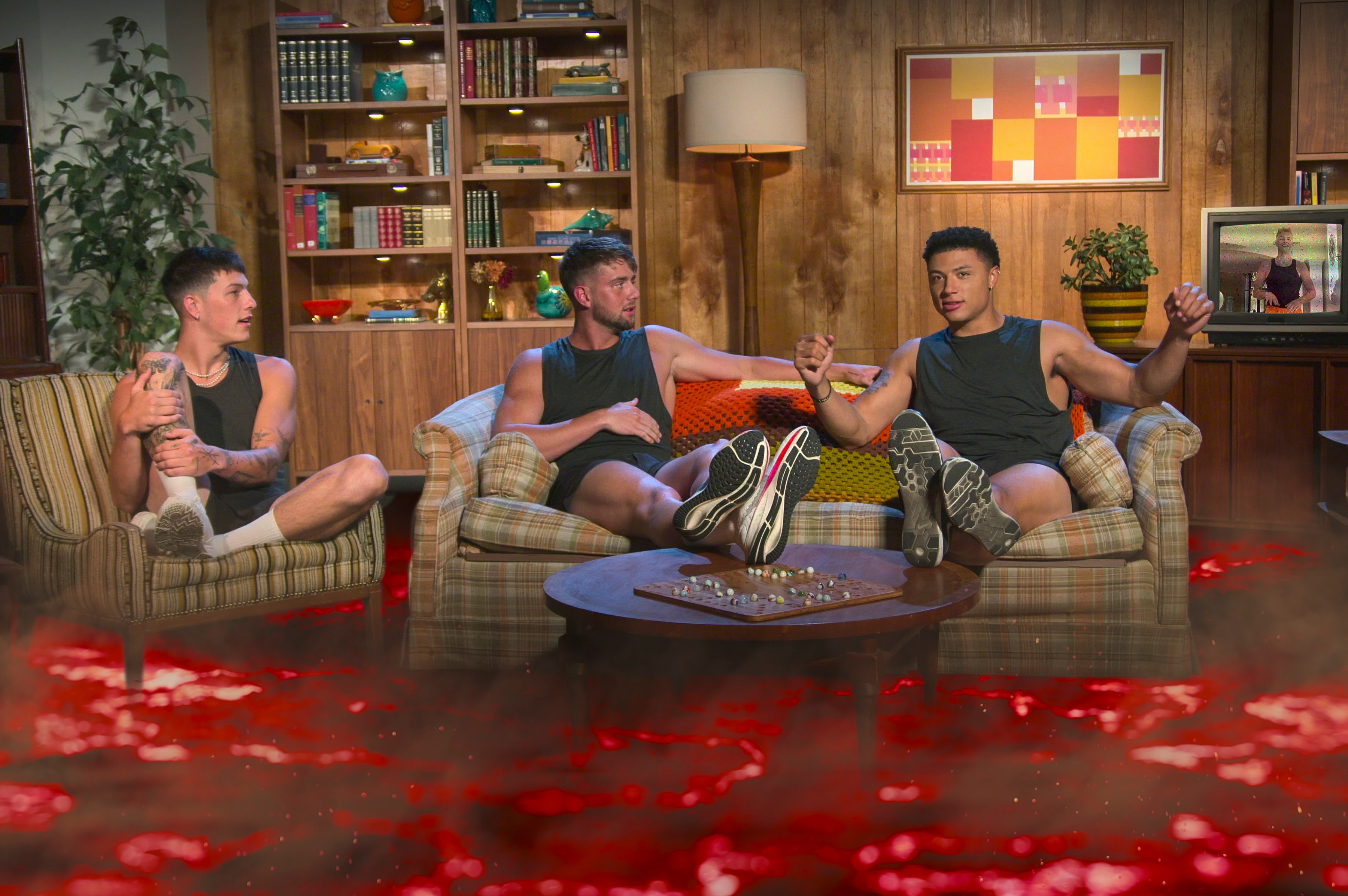 Meanwhile, Floor Is Lava Episode 5 brings all of the Netflix reality stars. Netflix's The Circle stars Courtney Linson, Savannah Palacio, and Jack Atkins battle against social media influencers. Harry Jowsey from Netflix's Too Hot To Handle, Taylor Holder, and former NFL player and Too Hot To Handle contestant Chase DeMoor make up "Team Too Hot." Santea, Mario, and Larray make up the final team, "Content Creators."
The first five episodes of Floor Is Lava Season 2 are currently available for streaming on Netflix. Five more episodes will drop later in 2022.